Mention Nissan sports cars to most people and they'll think of the brand's deservedly legendary line of Z-cars. But while the 51-year history that started with the 1970 240Z is worthy, the Z-car line was not Nissan's first nor its most powerful sports car. That honor always went to the GT-R, though the model spent most of its history as a Japanese-market car, arriving in America in 2008.
Hakosuka Roots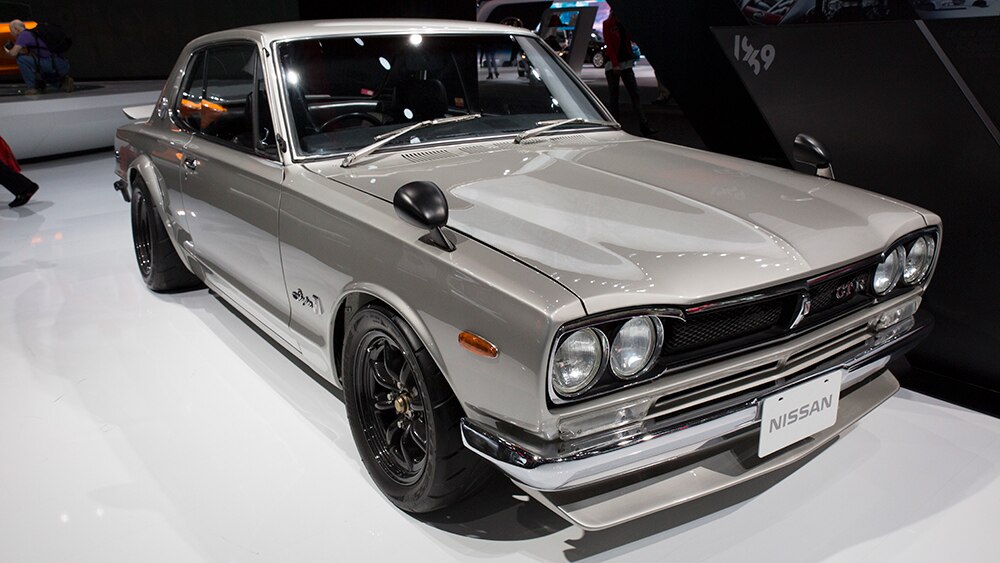 Nissan unveiled the first GT-R in 1968, based on its existing Skyline economy sedan. The first GT-R was a performance car in the style of certain factory racing cars produced by America's Big 3 in the 1960s: minimal creature comforts and a large engine. Nissan used its S20 2.0-liter double-overhead-cam inline 6-cylinder engine to give the humble Skyline 160 horsepower – powerful for the day and above the 151 hp of the US-bound 240Z that came a year later. The GT-R was nicknamed "Hakosuka" – comprising the Japanese terms for "Skyline" and "Box." The Hakosuka took Japanese touring-car racing by storm, racking up 52 racing wins from 1969-1972.
In 1970 the GT-R was first offered as a 2-door coupe, cementing the coupe body style as standard for all GT-R models to follow. Nissan updated the Hakosuka with a new body for 1973, but the year's worldwide oil crisis severely dampened performance-car sales. Nissan discontinued the model after only a few were made.
There were no further GT-R models until 1989 when a new generation of performance coupes emerged. The 1989 GT-R came with all-wheel drive, 4-wheel-steering, and a turbocharged inline 6-cylinder engine capable of 276 hp and 260 lb-ft of torque. The new GT-R hit 60 mph in less than six seconds. This generation of the GT-R won every single touring car race in which it was entered; its 29 consecutive victories utterly dominated the Japanese racing scene for four years. The monster from Japan now earned a new nickname: Godzilla.
Through the 1990s up to 2002, Nissan's GT-R was updated several times to remain competitive in FIA racing, and to keep performance ahead of AWD sports cars from Subaru and Mitsubishi. In 2002 Nissan announced the development of the next-generation GT-R, to be finally separated from the historic Skyline nameplate and made into its own line. The development process took five full years. In the summer of 2008, Americans finally got the chance to buy the latest GT-R.
Setting the Bar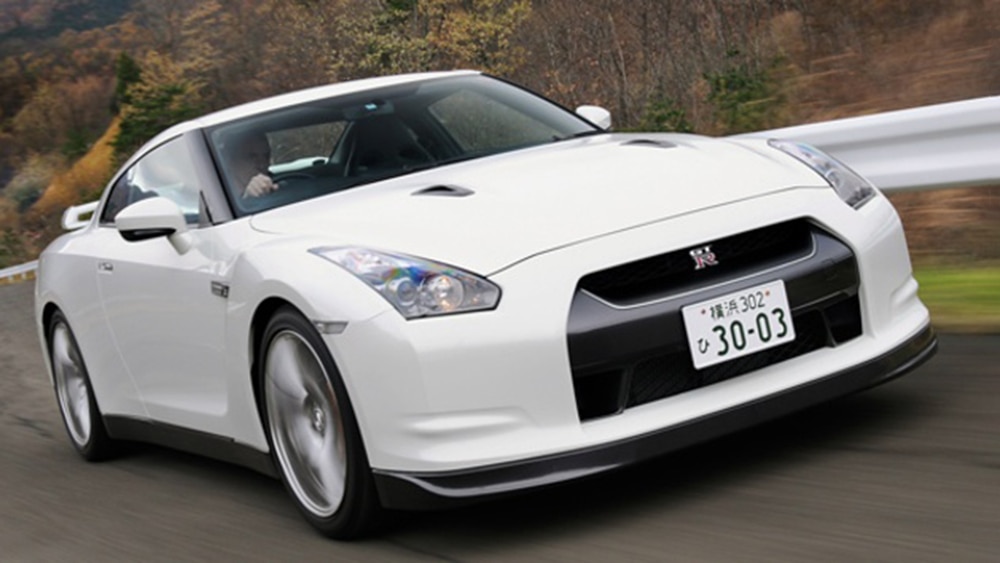 The first GT-R to hit US shores was officially the 2009 model year and the first of the fifth-generation GT-R. The new model hit American dealerships in June of 2008 and made an immediate impression.
The 2009 Nissan GT-R came equipped with a twin-turbo 3.8-liter V6 producing 480 hp and 430 lb-ft of torque. The engine was mated to a 6-speed dual-clutch rear transaxle with all-wheel drive and launch control. If you wanted a new GT-R that summer, the official price started at $69,850 — if you could find one. The car was available only at leading Nissan dealers, who had to employ a dedicated GT-R service technician and have key staff members trained to sell and service the new car.
Nissan called the new GT-R a supercar, and they weren't wrong. The new coupe featured a hybrid steel and aluminum chassis with cast aluminum stressed structures and sheet aluminum hood, door skins, and trunk lid.
The new GT-R came with a 0-60 time of 3.3 seconds, besting the Porsche 911 Turbo and the Lamborghini Murciélago roadster of the same year. Top speed was redline-limited to about 190 mph. Still, the GT-R had a hefty curb weight of 3,837 pounds, and the early version of launch control led to some very expensive broken transmissions. Before the end of 2009, Nissan had to settle a class-action lawsuit over the early GT-R models. The settlement involved replacing a bunch of transmissions, upgrading others, and extending the factory warranty on all of them.
Incremental Changes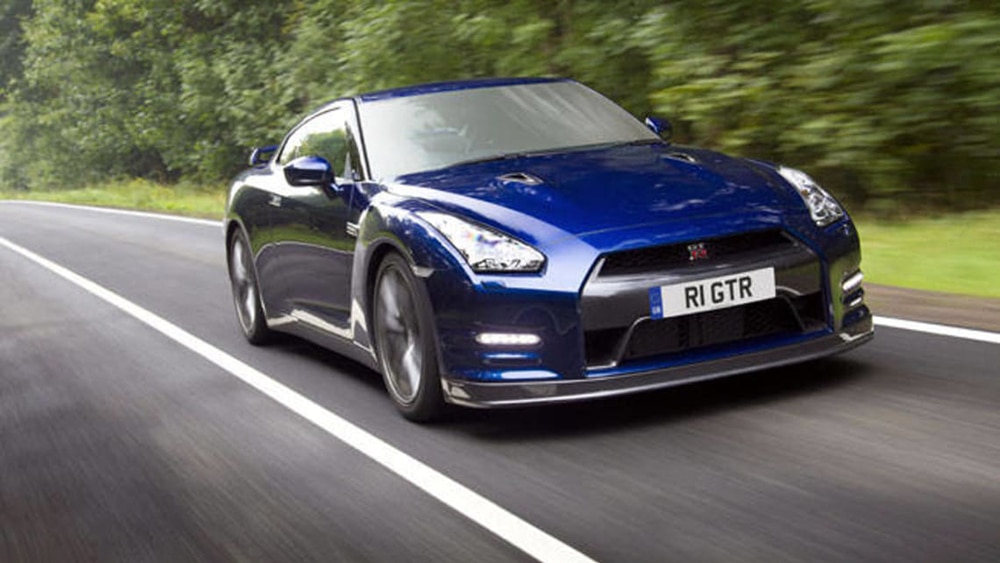 The GT-R saw only small year-to-year changes. The 2010 and 2011 models got five more hp and four additional lb-ft of torque, revised suspension tuning, and more airbags.
For 2012 Nissan raised engine output raised to 530 hp and 448 lb-ft of torque, mostly by using larger intake and exhaust pipes and raising turbo boost pressures. Nissan also refreshed the bodywork, adding downforce and reducing overall drag. The 2012 GT-R could hit 60 mph in under 3 seconds. Braking power came from Brembo, with 6-piston front and 4-piston rear calipers over 15.4-inch front and 15.0-inch rear full-floating cross-drilled 2-piece rotors. Pricing rose dramatically as well, with a base price of $89,950. A top-shelf GT-R could now touch $100,000.
The 2013 model year saw another power boost, this time to 544 hp and 463 lb-ft of torque, and then Nissan added the first Track Edition GT-R for 2014. With power now rated at 545 hp, the 2014 Track Edition was limited to 150 cars. Track Edition models featured a race-tuned suspension, special brake cooling ducts, a front spoiler with carbon-fiber air ducts, and a lightweight quilted cloth mat that replaced the rear seats to save a little weight. Pricing on any GT-R was now over $100,000, with the Track Edition costing a pretty $115,710.
2015 GT-R NISMO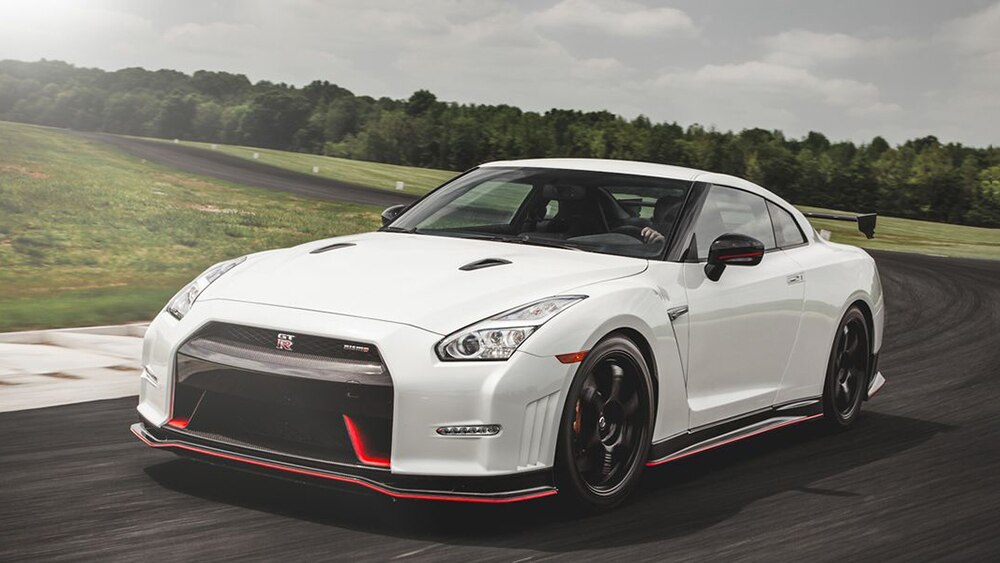 As the years rolled on, Nissan engaged in the standard practice of keeping the GT-R fresh by offering special editions. After the 2014 Track Edition, the company made the first Nissan Motorsports International (NISMO) GT-R in 2015, further pumping the engine output up to 600 horsepower and 481 pound-feet. With a driver-adjustable suspension, new LED headlights, and active noise cancellation, Nissan was also working hard to keep the rest of the GT-R up to par with its engine.
Contemporary track tests claimed 0-60 times of 2.7 seconds and a top speed of 193 mph for the GT-R NISMO. If you wanted to own one, you had to lay out a minimum of $149,900, getting into true Supercar pricing territory.
2017 Updates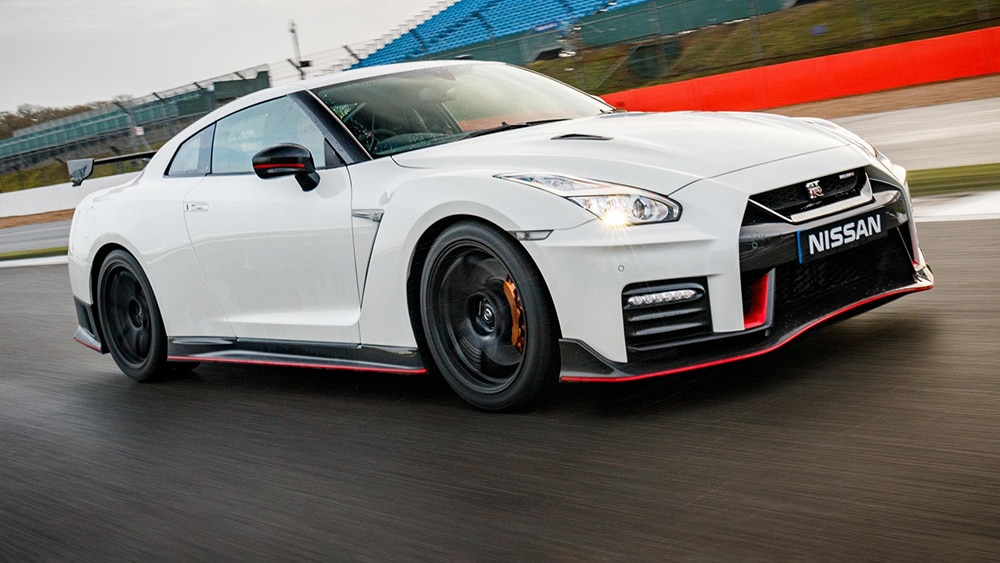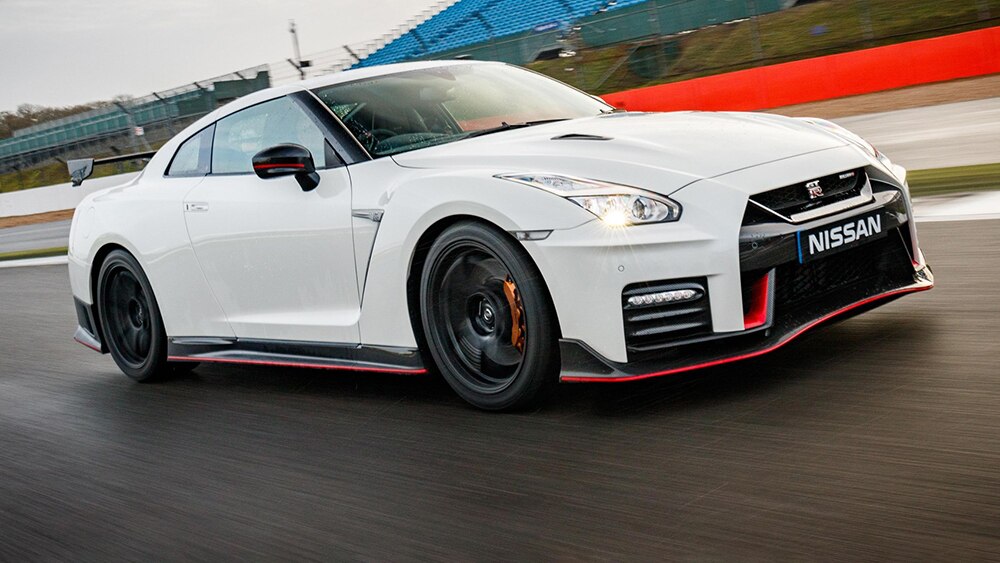 By 2017, Nissan hadn't seriously updated the GT-R design in 10 years. This new model year featured what most automakers would call a mid-cycle refresh. A new grille, wider fenders, and 565 horsepower from the base engine were the most noticeable updates, but a host of minor hp throughout the car made this the most significant model year change.
The GT-R had always been a niche supercar, but sales from 2009 to 2015 had always averaged over 1,000 units per year. Sales dropped to just under 700 units for 2016, and under 600 for 2017. Rising prices, together with increased competition from other powerhouse sports cars at much lower price points, were showing up in sales. Buyers could choose a Ford Mustang, Chevrolet Camaro, or Dodge Challenger with comparable power at about half the price point. By 2016, a sports car enthusiast could select the new AWD Acura NSX at about the same price and performance as a GT-R. In the years since 2017, GT-R sales have continued to fall, settling at about 300 units per year.
Late-model GT-R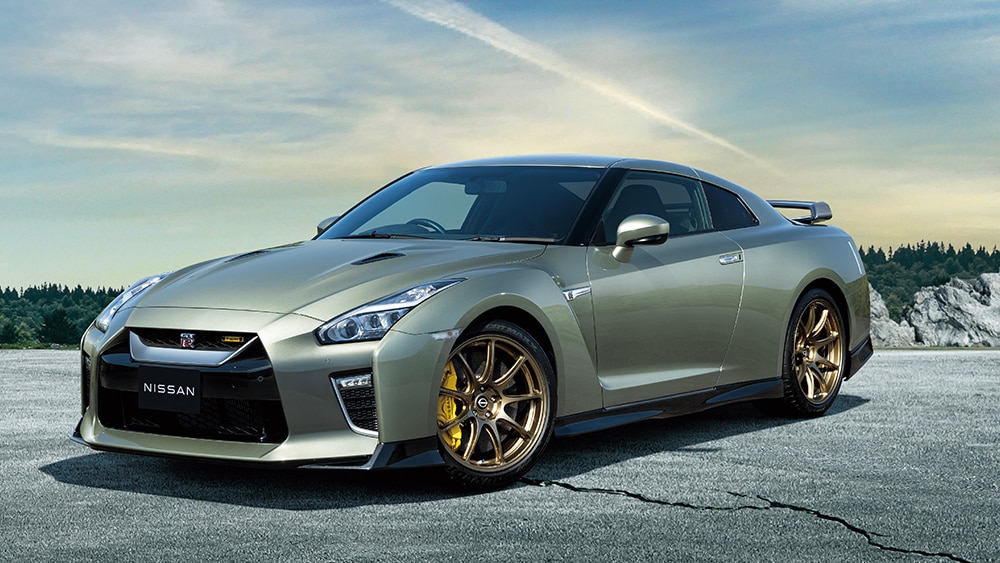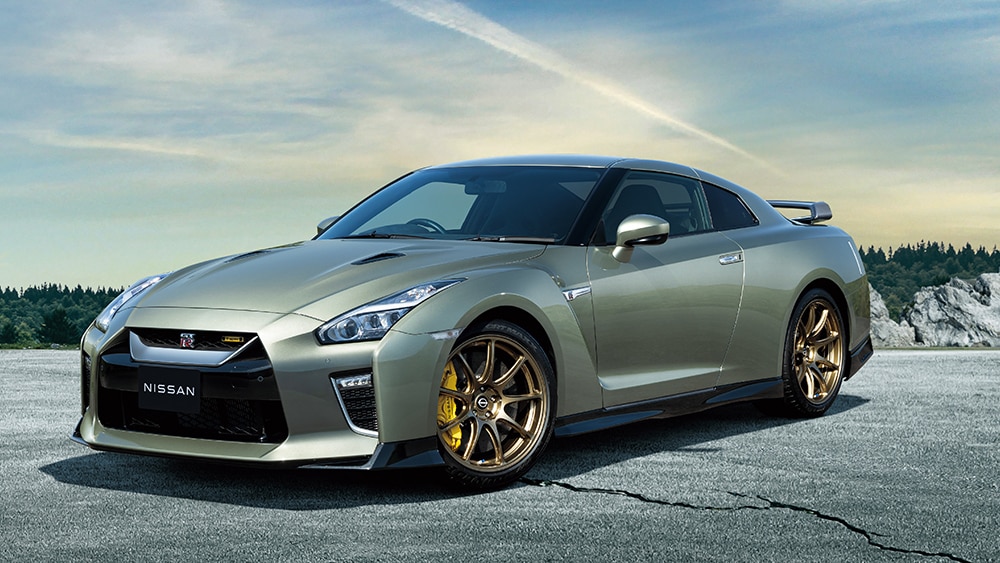 Since 2017, performance figures have remained steady at 565 hp for most GT-R models, and 600 hp for the NISMO. Model year changes have been minimal, but for most drivers, the GT-R is still a relevant and breathtaking performer. In 2020 the Track Edition received the NISMO-spec 600-hp engine. Also new for the 2020 GT-R Track Edition was a carbon-fiber roof and rear spoiler. All in, the 2020 GT-R Track Edition carried a price tag of $162,235.
In 2021, Nissan has continued the NISMO and the basic GT-R Premium models, with the same engine power specifications. That looks to be the plan for 2022 as well. The price gap between the GT-R and the NISMO has grown extreme, however, with the base 2021 GT-R Premium coming in around $113,540 and $210,740 for the 2021 GT-R NISMO Special Edition. In between is another special edition, the new, limited-volume GT-R T-spec adds wider front fenders from the previous Track Edition, gold-painted alloy wheels, and a carbon-fiber rear spoiler. Also added are carbon-ceramic brakes with cooling ducts from the GT-R NISMO. The price of the 2021 GT-R T-spec is $138,490.
Automakers are notoriously reluctant to talk about future products, and Nissan has made no official announcements about the future of the GT-R. But with the platform and basic presentation of the GT-R now 15 years old, it's likely that there will be a new generation of the GT-R arriving in the next few years. If past experience is any guide, the next generation is likely to be impressive. See Nissan GT-R models for sale
Related: