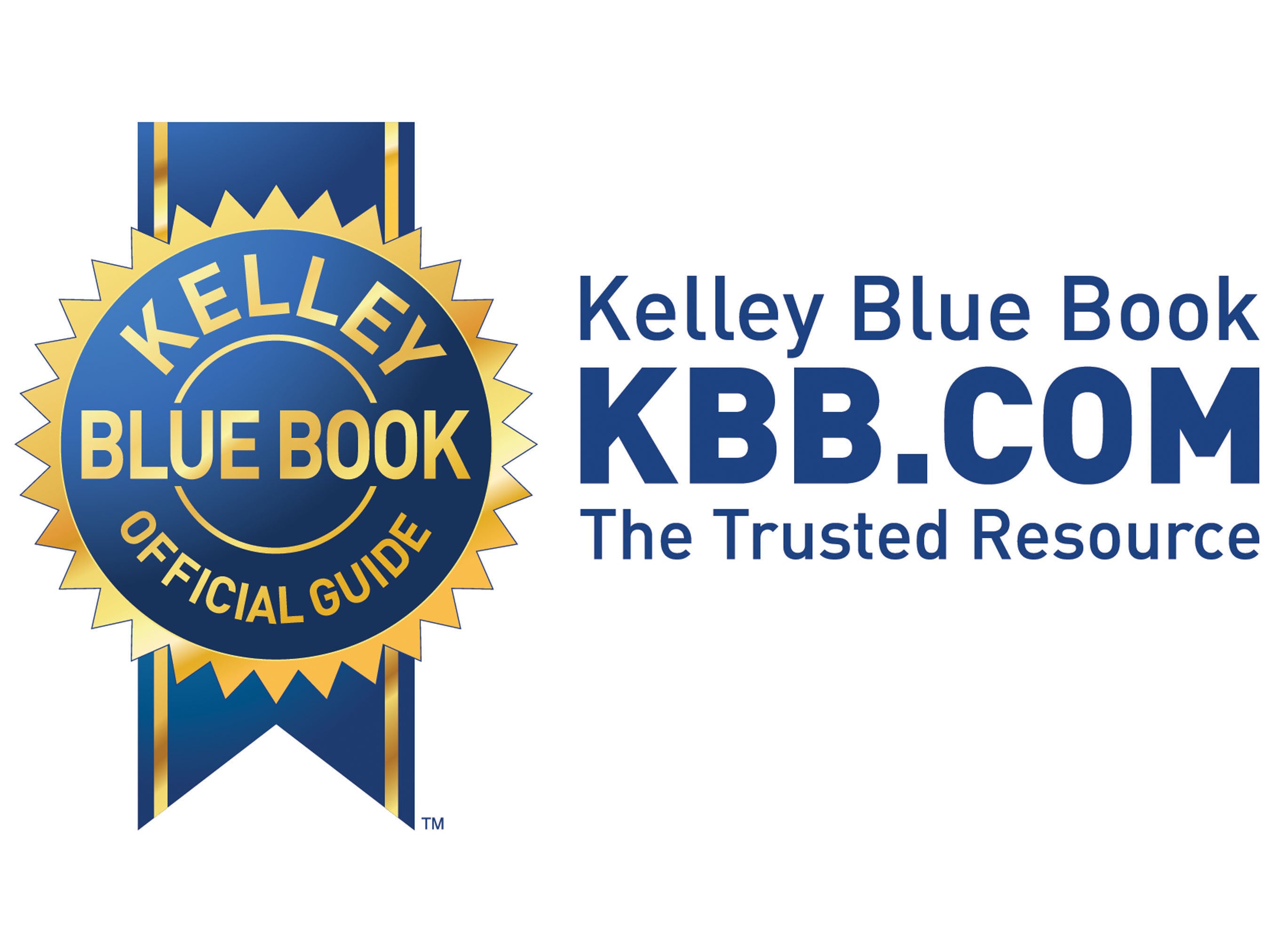 Whether you are looking to sell your car, buy a new or used car, or find out the value of your vehicle, there are many websites out there to choose from. The hard part is deciding which site to use and which makes the most sense for you. If you would like to see how Kelley Blue Book stacks up against TrueCar, keep reading because we are going to break down everything you need to know.
If you are in a rush and just need to know the value of your car or get a cash offer for your car, Autotrader can help with that.
Side Note: When Autotrader had to decide which one of the many information sources to partner with, there was only one choice – Kelley Blue Book. We are proud that outside of Kelley Blue Book's own website www.KBB.com, there is only one place to find Kelley Blue Book Values and services, and that is right here at Autotrader.
About TrueCar
In business since 2005, TrueCar lists itself as an "information and technology platform built to deliver a great car buying experience." Admirable stuff! They have a straightforward and appealing mission: "making the car buying process simple, fair and fun."
TrueCar thinks that their elevated car-buying process comes from offering shoppers info that is accurate and timely. In the early days, they flooded the media markets with TV commercials to bring awareness to their brand. Pretty quickly, their message of simplicity and transparency struck a chord with consumers, and they haven't swayed from that core promise.
Car Buyers
Today, TrueCar focuses almost exclusively on the needs of car buyers and connecting those car-buyers with TrueCar's nationwide network of Certified Dealers. Rather than being a traditional listings site, True Car prides itself on being a "matchmaker" between buyers who want a certain car and the dealer(s) who have it.
From that perspective, it isn't surprising that many TrueCar listings don't even display the dealer name until the consumer has submitted a "lead". TrueCar prides itself on creating price transparency between the buyer and the dealer. Some say they started the trend of incorporating price indicators like "Great Price" and "Good Price" on their classified listings to weigh in on how the dealer's listing price compares to a fair market price.
What TrueCar's Website Offers
In addition to classified listings, TrueCar also has the usual information to help consumers decide which car will match their needs. This includes product information about the cars, photos, reviews, comparisons, and calculators for loans and leasing.
TrueCar Pricing
TrueCar augmented their pricing presentation with a deep level of content about recent vehicle sales, market norms, bell curves, and graphics that displayed pricing info. TrueCar's sources for data include aggregators, incentive feeds, loan information, vehicle registrations statistic, insurance data, and, like many sites, facts and figures for actual vehicle sales.
TrueCar updates target prices once a week and checks their incentives data at least once a day to validate their information and help keep it accurate.
More recently, TrueCar has built upon its pricing information and taken on the other half of the automotive transaction – the trade-in. Recognizing the need to help the consumer trade in their car or sell it for cash, CarGurus created the True Cash Offer™, a product similar to the Kelley Blue Book® Instant Cash Offer.
To get a True Cash Offer, you will need your car's year, make, model, and style. In most cases, you will see an immediate estimate of your car's value. Then, after more questions about the vehicle's mileage, equipment, and specific condition (plus where the car is located), TrueCar hones in even further based on that initial estimate. If you take the next step and provide your contact information, you will receive the True Cash Offer, good at a TrueCar Certified Dealer for three days.
Expanding its reach even further, TrueCar now owns a market leader authority in automotive residual values (ALG) and has built relationships with some of the top brands in the country, including USAA, Sam's Club, and Consumer Reports.
TrueCar is currently a publicly traded company (Nasdaq: TRUE).
TrueCar is not affiliated with Kelley Blue Book or Cox Automotive.
Valuation Comparisons
"What is the Blue Book Value?"– this question is asked often because people trust Kelley Blue Book and the car value data they get from KBB.com.
Kelley Blue Book has extensive experience and auto-industry knowledge because they have been around for nearly a century. Les Kelley started the company in 1926. People go to KBB.com to find out what their car is worth, to find out the price of a new car they want, to buy and sell cars, to get instant cash offers, and to get auto information they need. In fact, Kelley Blue Book generates more than 40 million unique pricing reports each month.
Kelley Blue Book Data Intelligence and Valuation Process
The valuation process is complex, and we can't break down everything for you, but we can give you some insights into which datasets KBB look sat so you can compare them to other online car value sites.
KBB starts with more than 250 data sources that provide 3 trillion data points for analysis. They use industry and field analysis, predictive analytics, and marketing trends.
Regionalized values and pricing across the United States.
Economic conditions.
The current automotive market.
Seasonal changes in prices.
Car information: condition, trim, car age, car features, and mileage.
With all of the data points and factors being used to determine price, you can see why KBB.com is a trusted resource for consumers and dealers alike. Being a part of Cox Automotive, Kelley Blue Book has access to massive amounts of auto-industry data and resources, and they are continuously focused on providing the very best to their customers.
Before we mentioned that Kelley Blue Book generations 40M reports a month. Let's look at the kind of report being generated.
Used Car Value Reports:
Trade-In Value: The amount you can expect to receive when trading a car at a dealership.
Used Car Fair Purchase Price (retail value): The amount that a consumer reasonably expects to pay to buy this used car at a dealership.
Private Party Value: The amount you can expect to receive when selling your car to another consumer. This value number is typically higher than the trade-in value because dealerships have overhead costs to consider.
Certified Pre-Owned Price (CPO): Dealerships may offer a factory-backed certification process. The price is usually higher than a conventional used car, but many people like the perks of buying a certified car.
New Car Pricing:
New Car Fair Purchase Price: The amount that a consumer should expect to pay when buying a new car at a dealership.
These values are displayed both on Autotrader and KBB.com and dealer websites nationwide. Just look for the Kelley Blue Book® Price Advisor. It has recognizable white, green, and red zones. The Green Zone price on the Price Advisor lets you know that it is a fair price for both buyers and sellers.
In addition to vehicles of all types, Kelley Blue Book also reports values for motorcycles.
FAQ
Is TrueCar publicly traded?
Yes. You can find them on NASDAQ under the stock ticker symbol TRUE.
Which is more accurate, TrueCar or Kelley Blue Book?
Both sites are looking at different factors to determine car value and pricing.
TrueCar uses well-known data aggregators within the automotive space. They also obtain:
Vehicle configuration data
Customer and dealer incentives data
Financing and loan data
Vehicle registration
Insurance data, and more information they don't provide.
TrueCar states their information is updated weekly, and incentives are checked daily and updated.
Kelley Blue Book uses a wide range of data and information in their analysis, including:
Market trends and predictive analytics.
Industry and field analysis trends.
250+ data sources with 3 trillion data points.
Regionalized values and pricing using over 100 different areas in the United States.
Economic conditions.
Seasonal trends.
Car details: Make, model, trim, condition, car age, car features, and mileage.
As you can see, the data examined is quite different. It is up to the consumer to decide which sets of data and analysis make more sense for them.
Who has cash offers, True Car or Kelley Blue Book?
Both have cash offer options. TrueCar's is called "True Cash Offer" and KBB's is "Kelley Blue Book® Instant Cash Offer."