Mazda Reviews & News
Read reviews and news, watch videos and find Mazda cars for sale near you.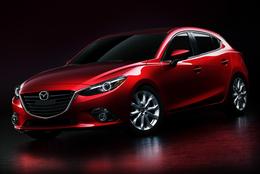 Car News
2014 Mazda3: First Look
Jun 26, 2013
Mazda just revealed the all-new redesigned 2014 Mazda3 hatchback. The updated model features entirely new styling inside and out, sporty and fuel-efficient engines and lots of high-tech features.
Read more
This image is a stock photo and is not an exact representation of any vehicle offered for sale. Advertised vehicles of this model may have styling, trim levels, colors and optional equipment that differ from the stock photo.
Mazda Reviews & News - AutoTrader.com