Mazda Reviews & News
Read reviews and news, watch videos and find Mazda cars for sale near you.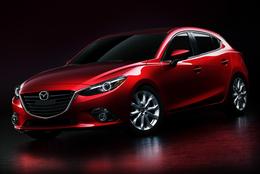 Car News
2014 Mazda3: First Look
Jun 26, 2013
Mazda just revealed the all-new redesigned 2014 Mazda3 hatchback. The updated model features entirely new styling inside and out, sporty and fuel-efficient engines and lots of high-tech features.
Read more
Find Cars
for sale near you:
Mazda Models
Research by Topic