RESEARCH GENEVA AUTO SHOW BY YEAR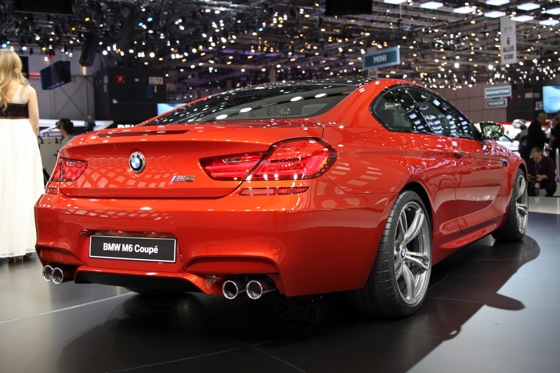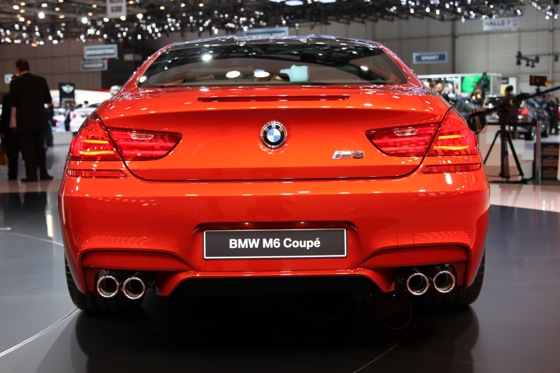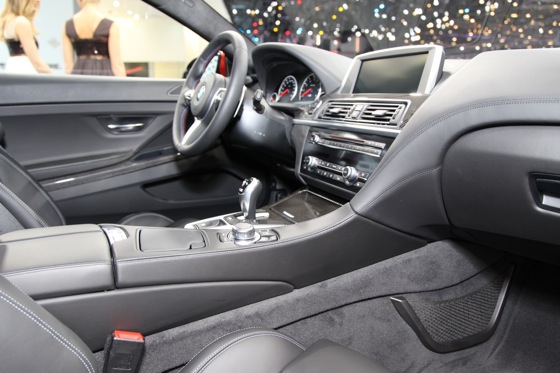 BMW unveils the 2013 M6 at this year's Geneva Auto Show
Entering its third generation, the M6 is more powerful and efficient than ever before
The 2012 M6 Convertible and 2013 M6 Coupe will hit showrooms June of this year


After a brief hiatus, the M6 returns this summer. Now offered in four-seater coupe and convertible versions, BMW brags the M6 is more "more powerful, more athletic, more focused, more luxurious and more efficient than ever before."
The new M6 engine, which is also shared with the M5, is the most powerful motor BMW has ever fitted to an M car. The last generation M6 featured a V10. The new one has a 4.4-liter TwinPower Turbo V8 making a staggering 560 horsepower and 500 pound feet of torque. Believe it or not, the turbocharged V8 produces 30 percent more torque than the outgoing V10 while also producing 30 percent fewer carbon dioxides and consuming 30 percent less fuel.
Bolted to this twin turbo V8 powerhouse is a seven-speed M-Double Clutch Transmission (M-DCT). Add to that a new Active M Differential in the rear; the M6 is able to deliver its power to the ground like never before. Capable of making a 0-60 run in 4.2 seconds, the M6 fast and fuel efficient.
The 2013 M6 is able to maximize power and fuel efficiency thanks in large part to BMW's High Precision direct fuel injection system. The High Precision system works to inject an extremely precise amount of fuel into the cylinder. With this new fuel injection system that also actively cools the combustion chamber, BMW engineers were able to increase the compression ratio of the V8 to 10:1. This high compression ratio improves both performance and efficiency, while reducing exhaust emissions and even has a positive effect on engine sound.
The new M6 will feature a sport-inspired, all-new interior. Complete with light-weigh sport seats, an M instrument cluster, and not one but two "M" Drive Buttons. The "M1" button is the standard sporting setting and the "M2" will turn off all driver aids and transform the M6 into a track-focused driving machine.
The new 2012 BMW M6 Convertible will be the first to reach US BMW showrooms in June 2012. The BMW M6 Coupe will hit showrooms in the late summer of 2012 as a 2013 model. Pricing, technical specification, EPA mileage ratings, standard and optional equipment will be announced closer to the on-sale date.
What it means to you: While the automotive industry feverishly works to improve fuel efficiency and limit carbon emissions, BMW proves that horsepower and driving dynamics can be improved at the same time.