RESEARCH LA AUTO SHOW BY YEAR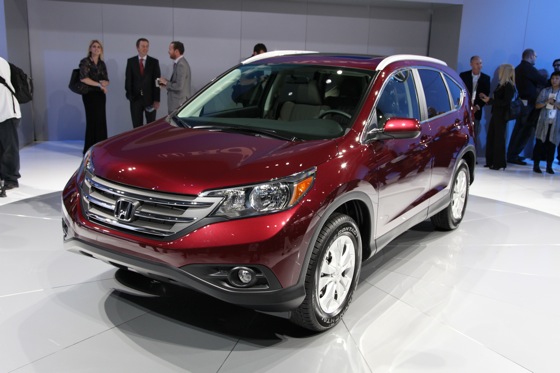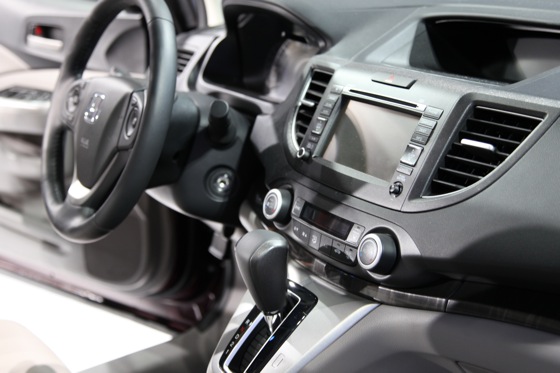 The 2011 LA Auto Show has been a hotbed of small SUV debuts, previewing a year ahead in which most automakers expect the market for that category to explode. As customers look to downsize without losing the practicality of extra cargo space and all-wheel drive, these fuel-efficient alternatives to their larger brothers have suddenly become a hot commodity.
Honda, seeking to reignite interest in their venerable CR-V platform, used the stage at LA to unveil a complete redesign of it for the 2012 model year. In addition to modernized styling, the 2012 CR-V has undergone significant modifications under the hood to improve fuel economy and performance. But when stacked up to the growing competition-including Ford's shiny new 2012 Escape or Mazda's fresh entry into the market, the sporty 2012 CX-5-the new CR-V is in for a battle.
While Honda engineers were able to squeeze an additional five horsepower out of the standard 2.4-liter engine compared to the previous generation, fuel economy has also improved to 23-city/31-highway mpg on the front wheel drive version and 22-city/30-highway for the AWD version. Although these numbers are close to the new Ford Escape's expected fuel economy of 25-city/33-highway mpg or the Mazda CX-5's 26-city/32-hwy mpg, the new CR-V still comes in at the lower end.
This slight competitive disadvantage has the potential of being mitigated by the standard ECON mode, which can be engaged with a button on the dash. To increase fuel economy, ECON mode limits the throttle slightly, alters cruise control to react more slowly to speed changes and makes the air conditioning less sensitive to temperature variations. By combining ECON mode with the CR-V's Eco Assist feature that provides feedback on how efficiently the SUV is being driven, drivers may be able to increase fuel economy by an additional 10 percent.
In a bit of a nod to the rest of the small SUV market, John Mendel, Executive Vice President of American Honda, indicated there has never been stronger competition but he said Honda isn't worried.
"Our industry has never been more competitive," he told journalists during the LA Auto Show media preview. "But none of our competitors can deliver best-in-class quality, best-in-class safety and best-in-class fuel economy in the same package." While Honda has the awards to prove quality and can arguably claim best safety, given the new Ford Escape's and Mazda CX-5's fuel economy, it's clear the 2012 CR-V doesn't deliver on that last claim.