RESEARCH SEMA AUTO SHOW BY YEAR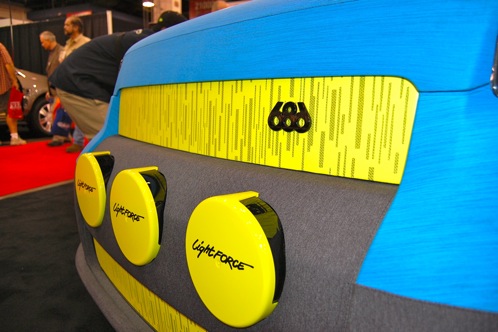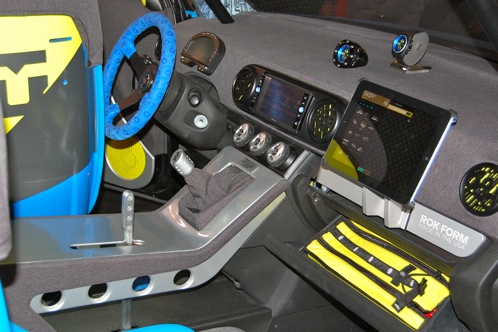 Congratulations, all those who have heard of 686, because you are as cool as heck. For the rest of us, 686 is a California-based company that makes apparel for snowboarders... you know, what that red-headed kid did in the last Winter Olympics.
Cool people are exactly the sort Scion is seeking to buy its cars. So this youth-oriented branch of Toyota reached out (that's the sort of phrase cool people use) to 686 and the two parties set about making the Numeric, "the first and only car solely dedicated to snowboarding," according to Scion, and put on display at the 2011 SEMA show.
The donor car is an xB and after that, things get more esoteric. For instance, the tires are made for bad weather and are branded New Balance, to echo NB686 snowboarding boots. And the roof is meant to emulate a carbon fiber helmet; the floor mats, made by sandal company Freewaters (another Californian operation), are heated. The side mirrors are not mirrors at all, but video cameras from GoPro - a company whose products are often stuck to the helmet of someone skydiving or kayaking off the top of a waterfall.
The most remarkable feature, though, must be the complete vehicle wrap of waterproof and breathable fabric from Spin Imaging. The seams are stitched and laser-welded. Over the front door handles are zippers (from YKK), while even the upper and lower grilles are covered with a fine mesh. Believe or not, it's actually possible to sit inside and see out through the windows, although driving up snow-covered mountain roads would be way more "rad" than relaxing.
The rest of the car is a collection of brands like Skullcandy for the audio system, and Vestal watches for chronograph-inspired vehicle gauges. There are even some things that traditional car guys might know about, such as Toyota Racing Development (TRD) anti-roll bars and cold-air intake. And that air intake might be as cool as the rest of us get.
See more coverage of the 2011 SEMA Auto Show.
| | |
| --- | --- |
| | COLIN RYAN has driven hundreds of cars thousands of miles while writing for BBC Top Gear magazine, Popular Mechanics, the Los Angeles Times, European Car, Import Tuner and many other publications, websites, TV shows, etc. |