RESEARCH DETROIT AUTO SHOW BY YEAR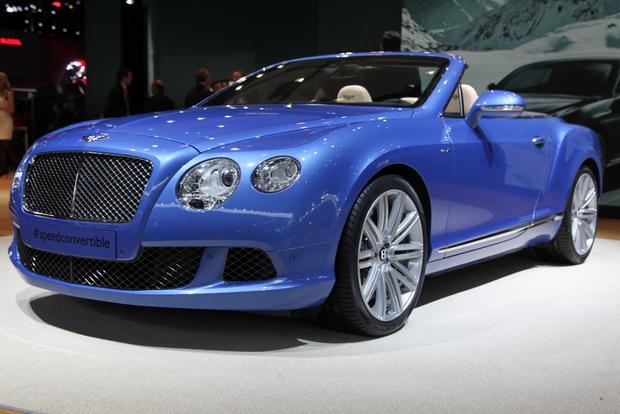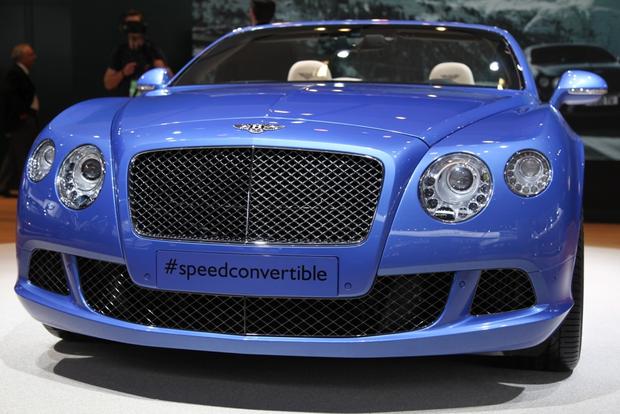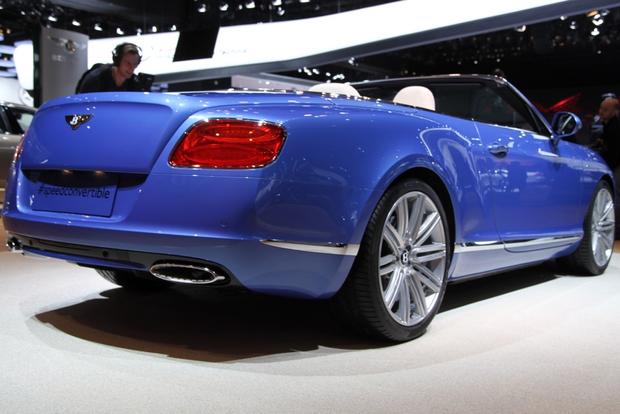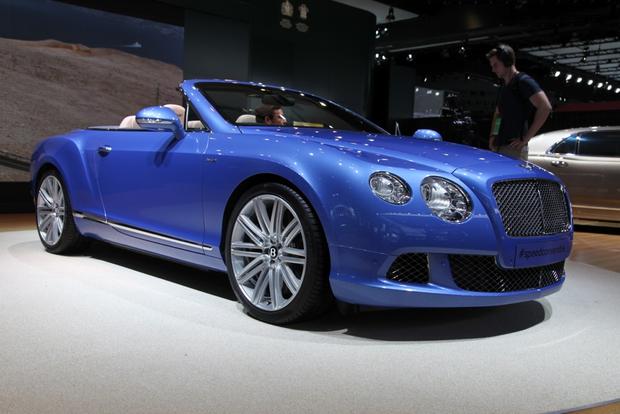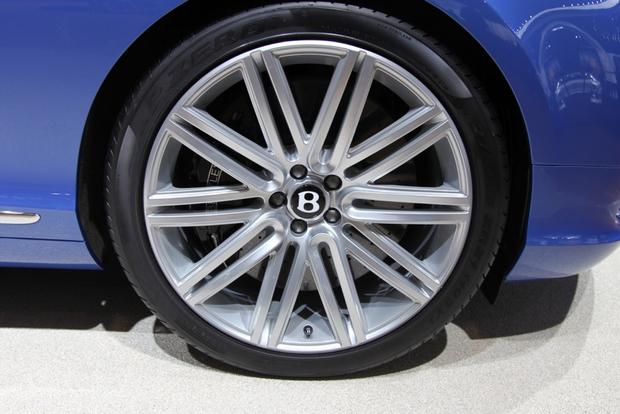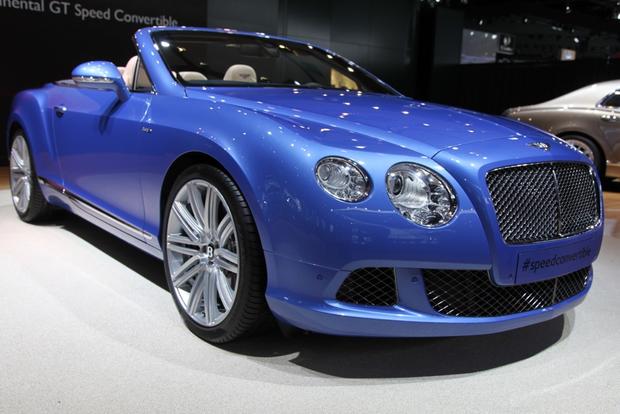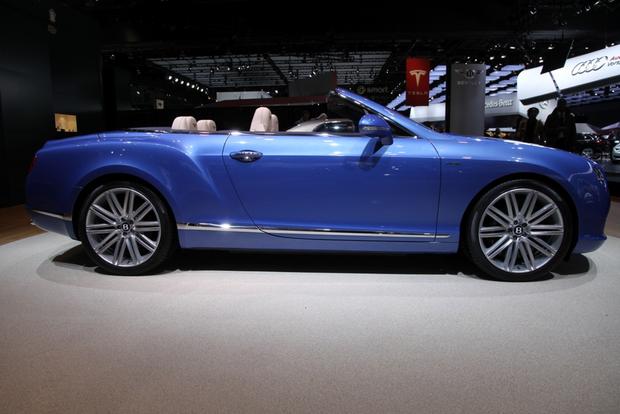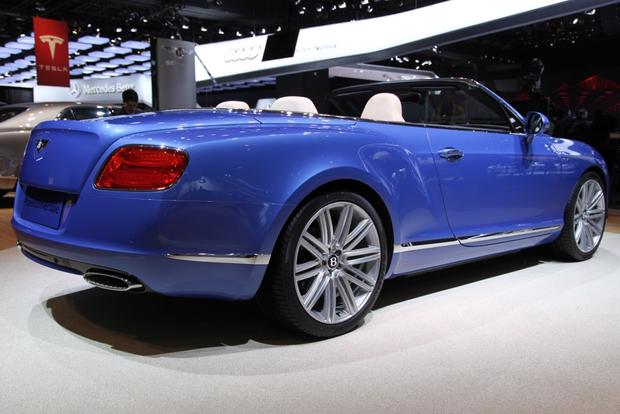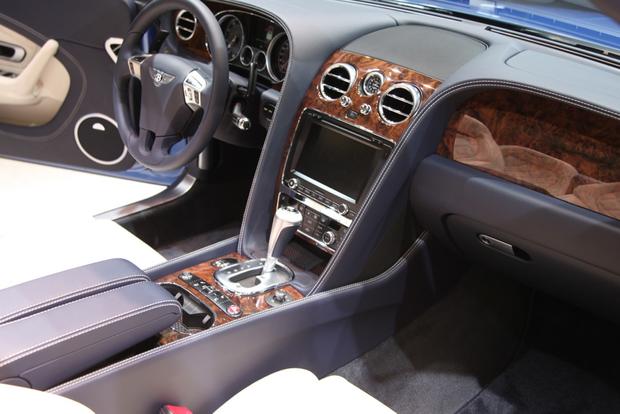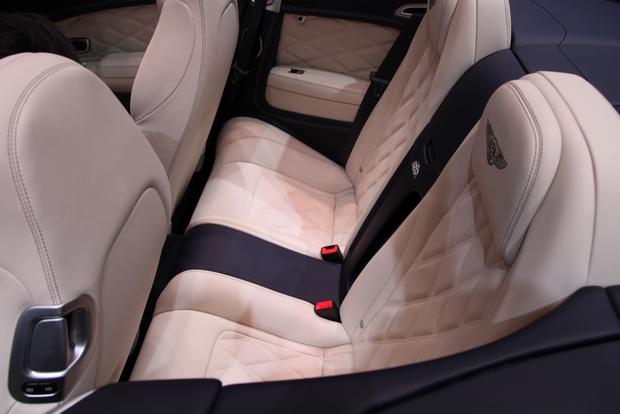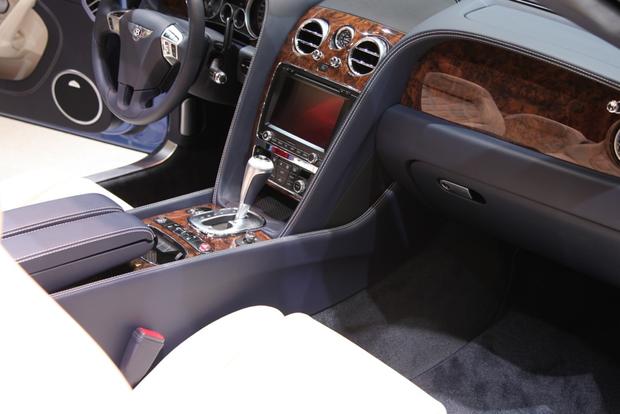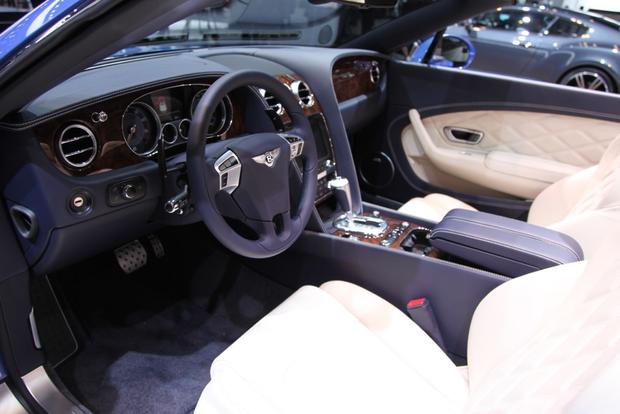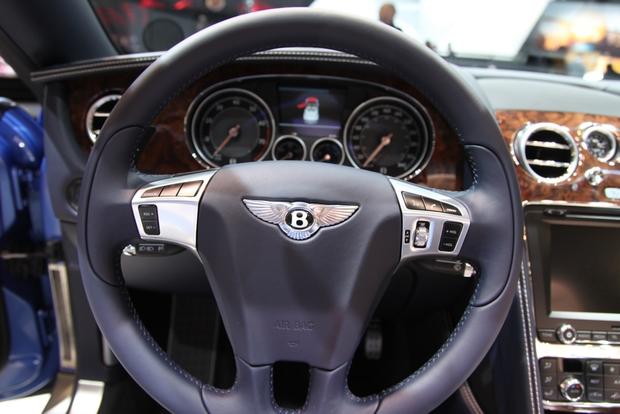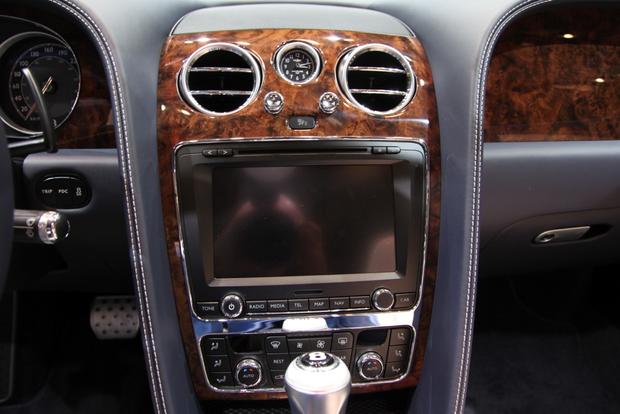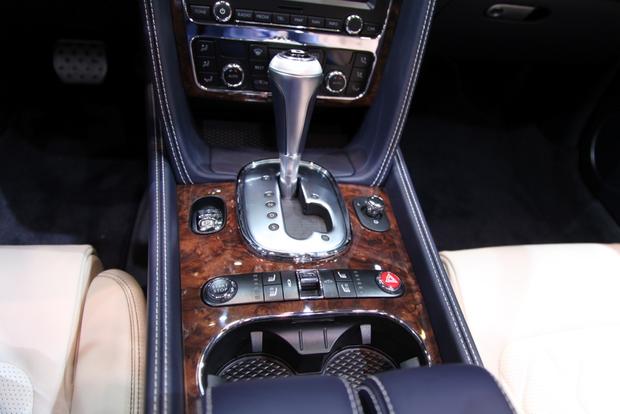 2013 Bentley Continental GT Speed Convertible debuts in Detroit.
6.0-liter W12 engine produces 616 horsepower and 591 lb-ft of torque.
Goes from 0-60 mph in 4.1 seconds and 0-100 mph in just 9.7 seconds.
Bentley has once again taken an already outstanding vehicle and made it better in all the right ways. For 2013, Bentley can brag its flagship model is not only gorgeous and luxurious, but also the fastest four-seater convertible in the world.
Under the hood, Bentley reworked its powerful twin-turbocharged 6.0-liter W12 engine, making it more powerful but also more fuel-efficient . The W12 now produces 616 horsepower and 591 lb-ft of torque. What do those impressive numbers actually mean? The Bentley Continental GT Speed Convertible goes from 0-60 mph in 4.1 seconds and can reach a top speed of 202 mph. 0-100 mph takes just 9.7 seconds. The new engine is also 15 percent more fuel-efficient and produces less carbon dioxide.
The W12 engine is a paired with a close-ratio 8-speed transmission. In "Sport" mode, the transmission improves throttle response and makes faster shifts -- as well as something Bentley calls "Block Shifting." Block Shifting allows the transmission to quickly downshift from eighth gear to fourth, providing more power when the driver steps on the gas -- like when passing slower traffic.
The GT Speed features full-time all-wheel drive with a rear-biased 60:40 rear-to-front power ratio. Sending more power to the rear of the car offers the best of both worlds. The rear-bias means the GT Speed is more fun to drive -- power going to the front wheels, handling is greatly improved3/4no matter the driving conditions.
Bentley upgraded the exterior and interior, as well. The GT Speed gets 21-inch alloy wheels, a lowered the suspension and improved the steering, making it better looking and more fun to drive. There's also a unique darkened grille and rifled exhaust pipes, giving the 2013 model a distinctive new look in both the front and the rear.
Inside, Bentley's attention to detail continues with Mulliner Driving Specification interior design, featuring distinctive quilted leather seats with a diamond design. Bentley has also added darkened aluminum touches throughout the cabin, harkening back to Bentleys of the 1920s. But the GT Speed is thoroughly modern with an improved infotainment and satellite navigation system. The upgraded system now includes point of interest information, mapping with satellite images and live traffic data.
What it means to you: As other high-end automakers begin building hybrid-based luxury and performance cars, Bentley stays true to its heritage by re-envisioning the world's fastest four-seater convertible.
See all Detroit Auto Show news
What do you think of the new Bentley Continental GT Speed Convertible? Let us know in the comments below.