RESEARCH LA AUTO SHOW BY YEAR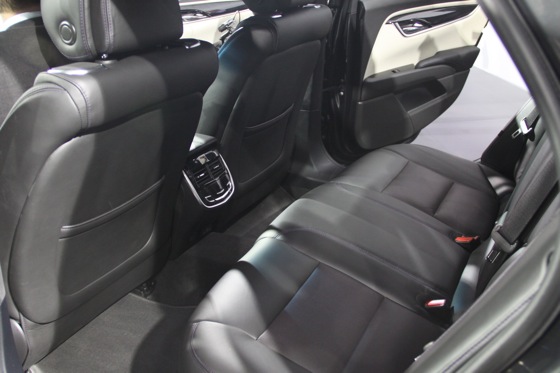 Newest flagship slots directly above CTS
Borrows many technologies from V-Series cars
First Cadillac to have CUE infotainment


Every luxury brand seems to have its technology flagship where it puts the latest and greatest wizardry first, then lets it trickle down the model line. Mercedes-Benz has its S-Class, BMW its 7 Series, and Audi has its A8. Now Cadillac has one as well, with the new XTS, debuted at the LA Auto Show.
That technology permeates throughout the car, too, and not just in one area. Most notably, is the new CUE infotainment system. CUE, short for Cadillac User Experience, is built around a capacitive touchscreen, similar to that of an iPhone's, which supports gestures. This affords the passengers an incredible amount of customization of the car, as well as access to their media. The system also can be controlled through gestures and natural voice recognition. In front of the driver resides an XTS-exclusive 12.3-inch customizable gauge cluster, allowing the driver to have exactly what information he needs in front of him.
The driving experience is controlled by tons of technology as well, and not just the 300-horsepower direct-injected 3.6L V6, either. Standard on the XTS is a Haldex all-wheel-drive system, featuring an electronic limited-slip differential between the rear wheels to get power to whichever needs it most. The suspension is high-tech as well, with HiPer front suspension components in front, air-ride technology out back, and Magnetic Ride Control keeping it all on a short leash. Add to that things like a Safety Alert Seat that vibrates to alert the driver of dire situations, and intervening brake systems to prevent such things from happening, and you've got more processing power than a home computer.
What it means to you: Since the departure of the DTS, Cadillac has had to make do without its signature large sedan. The XTS looks to fit that bill, while providing the company a flagship to debut all its latest technology in as well.