RESEARCH CHICAGO AUTO SHOW BY YEAR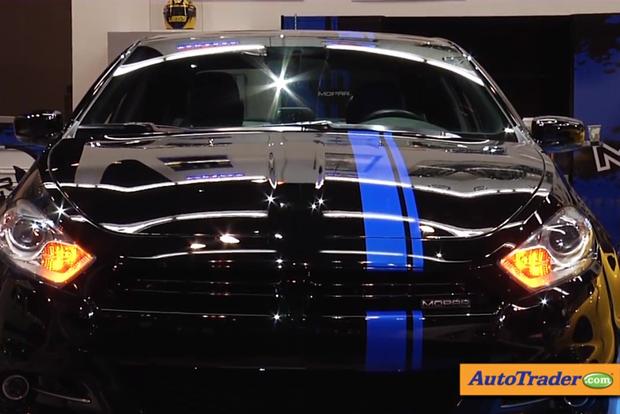 Several interesting performance cars made their debut at the 2013 Chicago Auto Show. For example, the 2013 Dodge Dart Mopar takes the familiar Dart Limited with a turbocharged engine and adds some performance enhancing bits. The Mopar Dart uses the same 160 hp engine you can get in the Dart Rallye or Limited but adds a bigger exhaust system, lower, stiffer suspension, gloss-black wheels, sport seats with deeper bolsters, blue accents inside and a front and rear spoiler. There will only be 500 of these made but you can pick and choose the parts you want from your local Dodge dealer. Each Mopar Dart comes with a number plaque on the dash.
The Kia Cross GT concept isn't your typical performance car. In fact, it's not a car at all but more like a luxury crossover SUV. It has an interior that's made of natural or recycled materials. Power comes from a 400 hp, 3.8 liter V6. That engine is connected to an 8-speed transmission which then sends power to all four wheels. The Cross GT is just a concept but it could indicate that Kia is considering a larger-than-Sorento SUV in the near future.
Also, Nissan showed the Nismo Juke. It sits a little lower, gets bigger wheels and tires, plus exterior enhancements like a more aggressive front fascia, prominent sills, redesigned spoiler and rear diffuser. This gives the car a sportier look, but the features are functional as well. Inside, suede-trimmed seats provide better lateral support, keeping the driver planted in high-speed maneuvering.