RESEARCH GENEVA AUTO SHOW BY YEAR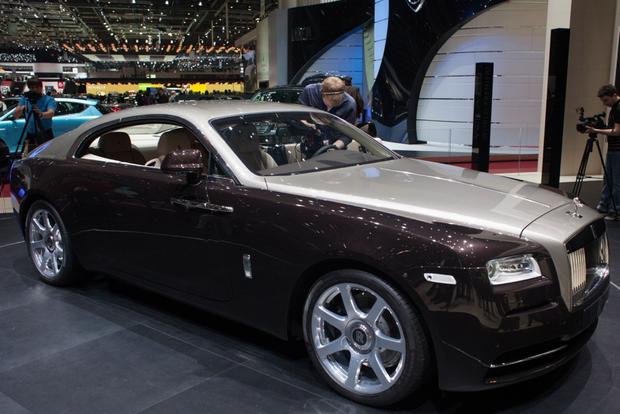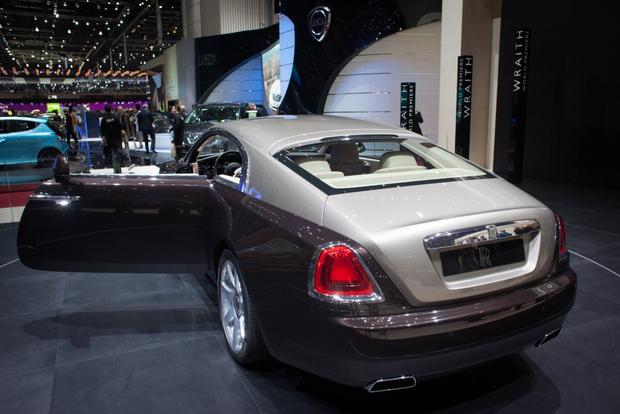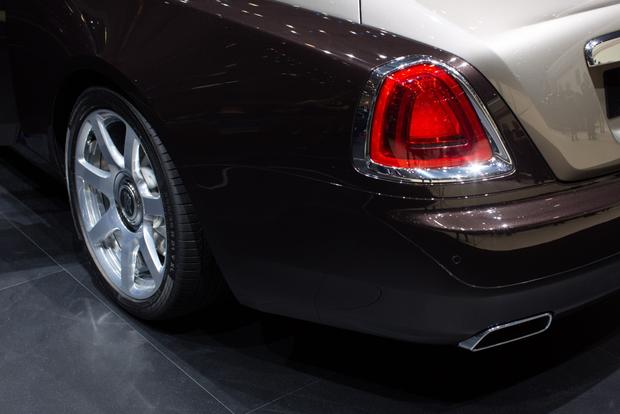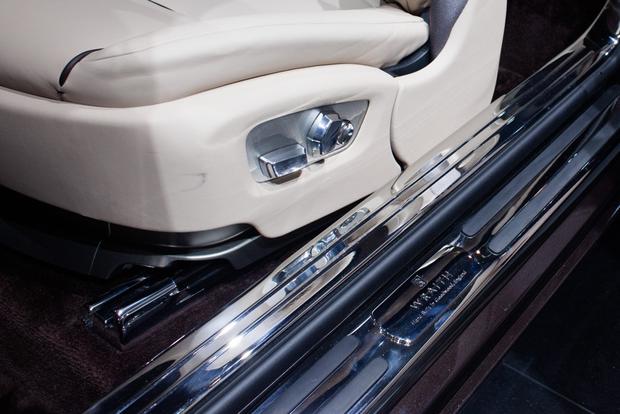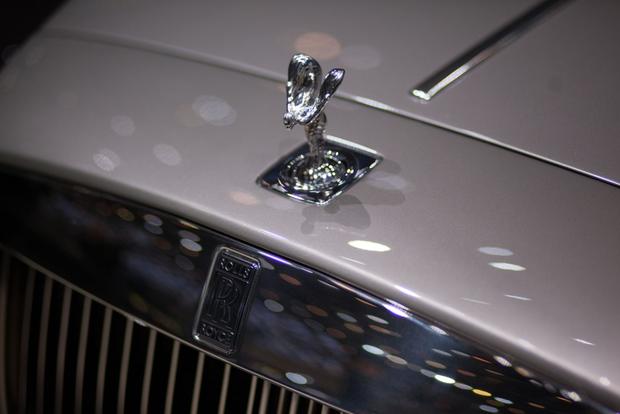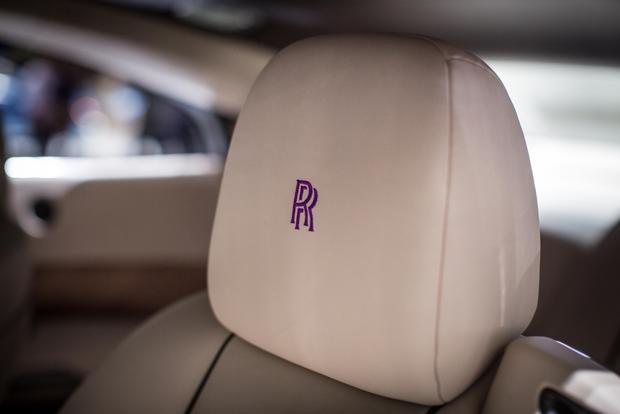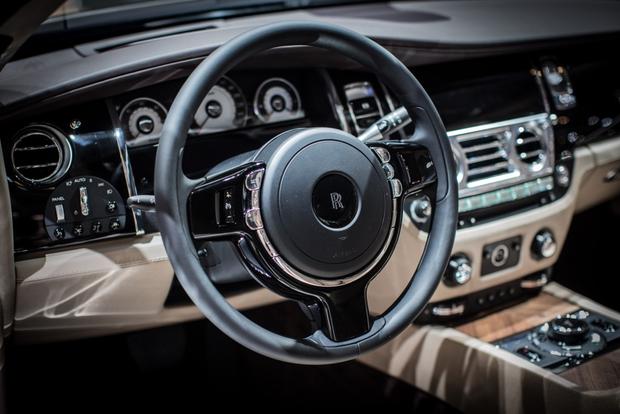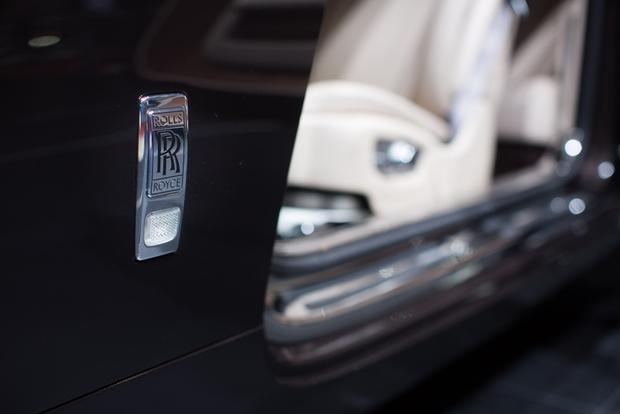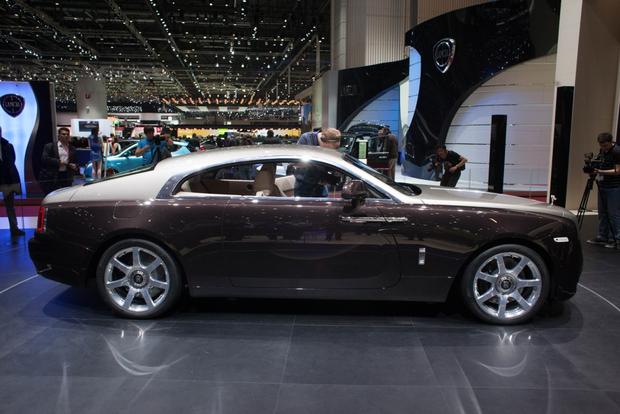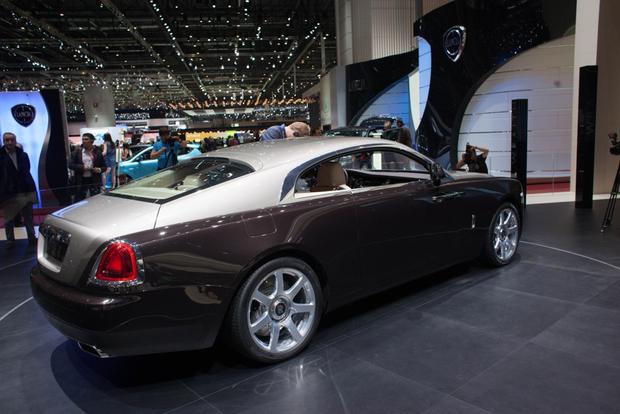 Rolls-Royce unveils the 2014 Wraith at this year's Geneva Auto Show
Powered by a V12 engine, the Wraith is the most powerful and dynamic Rolls-Royce ever
Features a new Satellite Aided Transmission that anticipates road conditions for improved driving experience
High-end luxury English automaker Rolls-Royce has debuted its latest creation; the 2014 Wraith fastback coupe at the 2013 Geneva Auto Show. Rolls-Royce calls the Wraith it's most dynamic and powerful model to-date.
Powered by a V12 engine producing 624 horsepower and 624 pound-feet of torque. With an innovative new eight-speed Satellite Aided Transmission (SAT), the Wraith is capable of going 0-60 miles-per-hour in 4.4 seconds.
With a recessed front grille, fastback roofline, and wide rear end, the Wraith has been styled to look like, as Rolls-Royce puts it: "a world class athlete poised in the starting blocks." The two-tone paint scheme and large, seven-spoke wheels further accentuate this distinctively styled luxury coupe's lines.
On the interior customers will find leather seats carefully covered in "Phantom-grade" soft leather. The exclusive wood treatments that span the cabin of the Wraith is called Canadel Paneling, named for "the famous cove in the South of France where Sir Henry Royce and his design and engineering teams spent their winters." In the headliner, Rolls-Royce interior designers have included what it calls a "Starlight Headliner." This unique feature includes 1,340 fiber optic lights that have been hand-sewn into the roof-lining fabric. At night the lights mimic a starry night sky.
As for technology, Rolls-Royce has included a voice-activated navigation system, when is initialized with the push of a single steering wheel-mounted button. The infotainment screen can also be operated with a center console-mounted touchpad, which works much like the screen of a modern-day smartphone.
Wraith might be the most powerful offering from the bespoke automaker ever but it is no GT car, Rolls-Royce insists. The suspension system works to minimize body roll while also amplifying cornering feedback all the while ensuring a driving sensation akin to riding on a cloud of air. The steering, too, is adaptive, becoming heavier at higher speeds and lighter at lower.
The most striking feature of the new Wraith at the 2013 Geneva Auto Show is the Satellite Aided Transmission. The innovative new transmission system takes into account the driver's current driving style and the road terrain ahead to select the most fitting transmission gear, anticipating the road ahead. Corners, traffic roundabouts, and traffic lights, and much more are all seen by the car ahead of the driver, allowing the Wraith to ensure the most pleasurable driving experience.
What it means to you: Rolls-Royce aims to keep its motoring heritage alive while also marrying it with high-end, high-tech features and innovations, keeping the brand fresh.