RESEARCH SEMA AUTO SHOW BY YEAR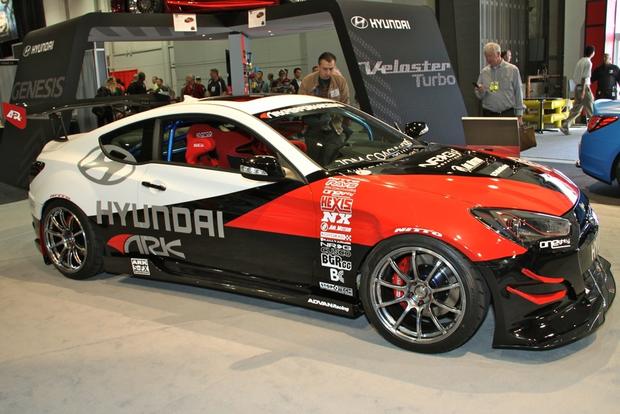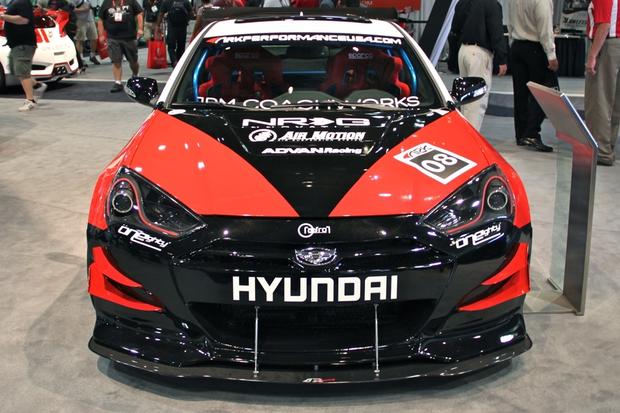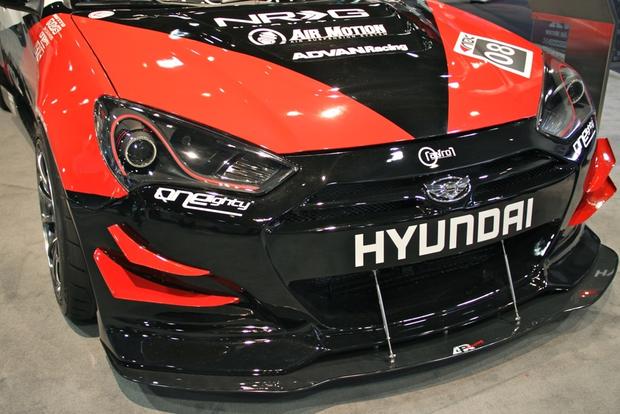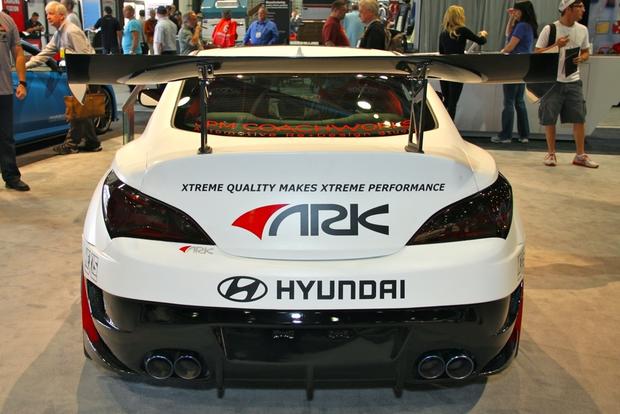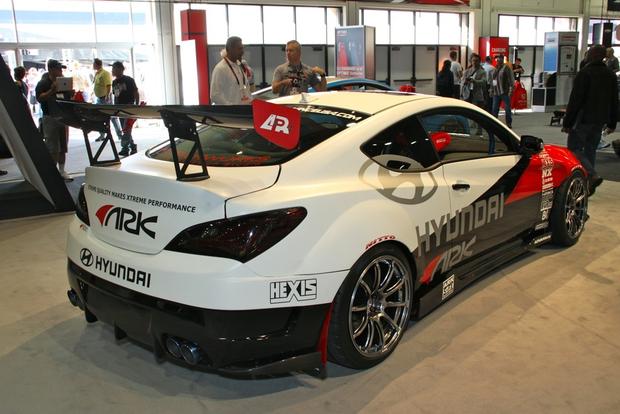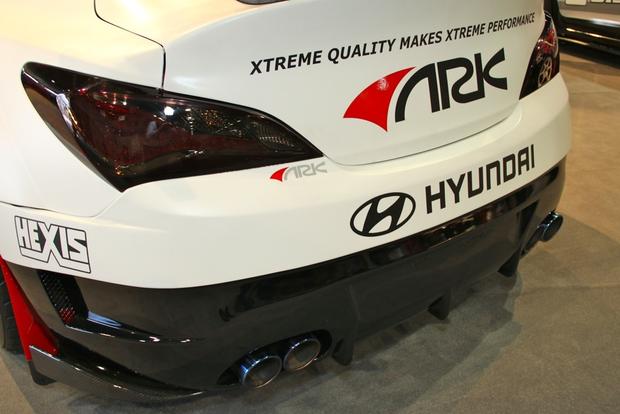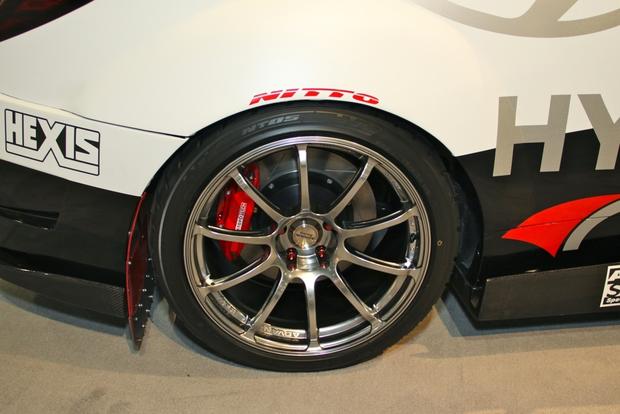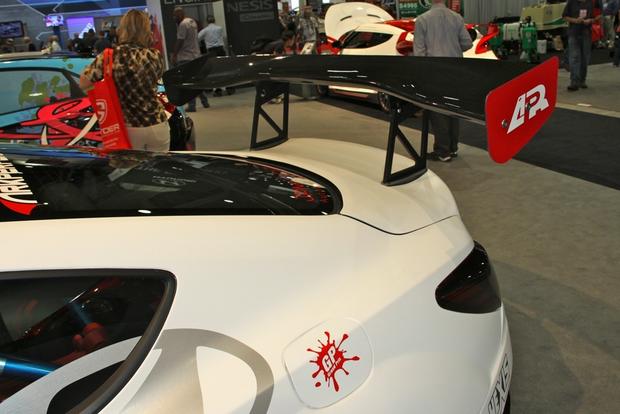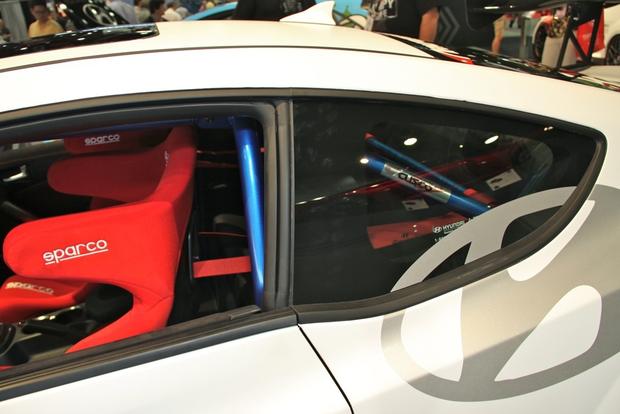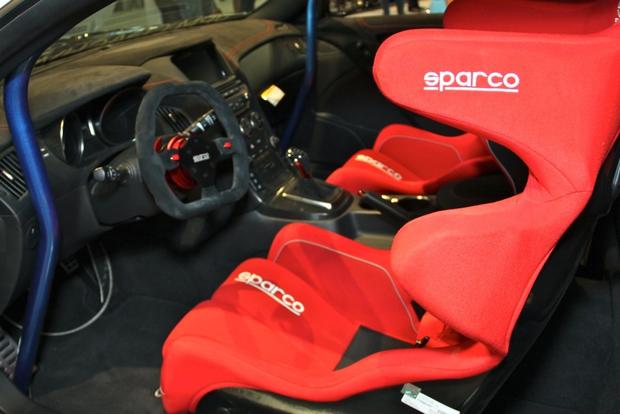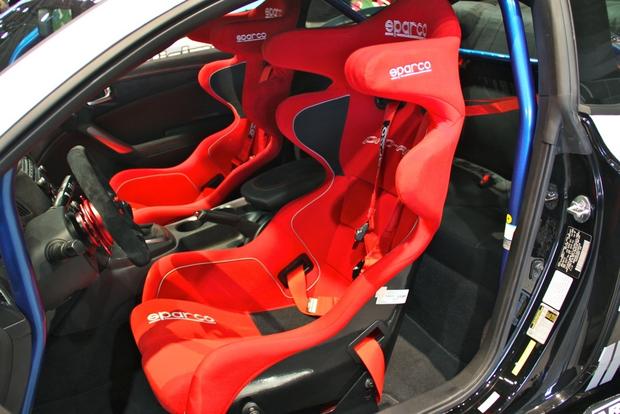 It's the 2013 Hyundai Genesis Coupe R Spec, Jim.
But not as we know it.
Where else but the 2012 SEMA Show in Las Vegas?


This Hyundai Genesis Coupe R Spec, fashioned in conjunction with ARK Performance, is one of the many remarkable sights at the 2012 SEMA show.
In its regular form, the 2013 Hyundai Genesis Coupe R Spec represents a mid-cycle spruce-up for this rear-drive 2-door. This particular car veers from the usual Genesis path of premium aspirations wherever ARK Performance--a tuning house based in South Korea, but with premises in Chino in Southern California (just inland a bit from Los Angeles)--has turned its attention.

It's a track car, so that immediately means more power. The original 3.8-liter V6 left the factory with 345 horsepower and 295 lb-ft of torque (using premium gasoline), but has since been torn apart. Many internal components, such as pistons and the crankshaft, have been replaced with extra-tough, motorsport-derived counterparts. Install freer-breathing intake and exhaust systems, throw in some engine tuning magic, and output surges to 395 hp and 340 lb-ft of torque.

Greater go requires greater stop. Hence, there are 6-piston calipers on each of the four bigger brake discs, plus carbon pads and stainless steel braided lines. Stop is closely related to grip; also flying the Korean flag are Nitto competition tires, while the stock suspension has also been replaced with a sportier--and much lower-riding--setup.

The interior hosts body-gripping racing seats and a roll cage. The exterior is all flared fenders and carbon fiber aerodynamic appendages.

The 2012 SEMA (Specialty Equipment Market Association) show, held in Las Vegas from Oc. 30 to Nov. 2, is the one big automotive event Joe and Jane Public can't get into, since it caters to the aftermarket trade only. But it's the perfect venue for Hyundai to display projects like this. The ARK Hyundai Genesis R Spec illustrates what is possible when someone has the car, the vision, the money and the time to create something that could win races--or at least be a hoot on track days.

What it means to you: No one has to go the whole hog unless they want to. A few modifications here and there will make a car more personal and engaging.