RESEARCH NEW YORK AUTO SHOW BY YEAR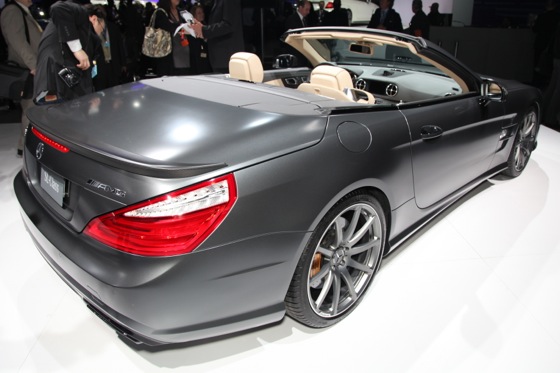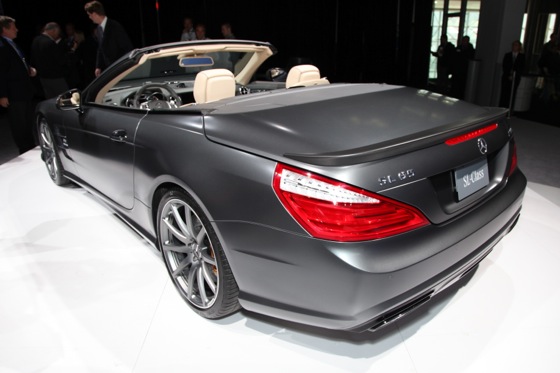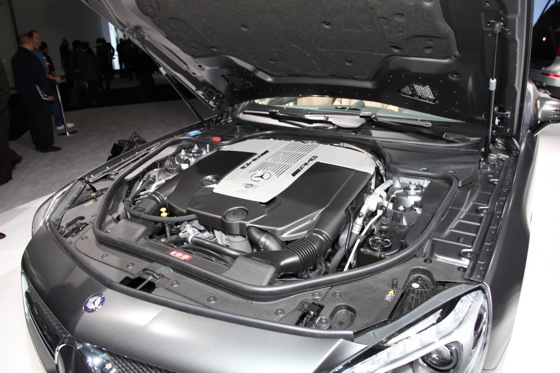 The 2013 SL65 is based on the newly redesigned SL-Class
The convertible offers 621 horsepower and a staggering 738 lb-ft of torque
Mercedes says the SL65 will go on sale in November


Among the many stars of Mercedes' display at this year's New York Auto Show was a powerful new version of the automaker's flagship SL-Class roadster. According to Mercedes, the 2013 SL65 AMG goes on sale in November and features the same monstrous twin-turbo V12 as today's model.
On the outside, the 2013 SL65 AMG offers many of the same stylistic enhancements as its predecessor. Based on the recently redesigned sixth-generation SL-Class, the new SL65 features a larger front air intake, a host of chrome accents peppered throughout the exterior and the model's unique front bumper side fins, which were a characteristic design feature of the original SL65.
Inside, the SL65 also boasts several changes over the more common SL550 and SL63 AMG models. Among the enhancements are highly-bolstered sport seats with unique "V12 diamond stitching," two-tone upholstery on the seats and door panels, a designer headliner and several exclusive colors for interior surfaces and trim.
Of course, the SL65 AMG also justifies its monstrous price - expected to be around $200,000 - with an equally monstrous engine. Under the convertible's long hood is an enormous twin-turbocharged V12 that produces 621 horsepower and an almost unbelievable 738 lb-ft of torque. According to Mercedes, the engine puts power to the ground through the automaker's quick-shifting seven-speed AMG Speedshift transmission, which helps the convertible reach 60 miles per hour from a standing stop in just 3.9 seconds on its way to a top speed of 186 miles per hour.
"The combination of exclusive V12 dynamics and cultivated roadster pleasure was already unique in the previous model," says Ola Kallenius, chief executive of Mercedes-AMG. "We are certain that with the new SL65 AMG, we have developed a stunning high-performance automobile beyond compare for a small but loyal fan base."
Mercedes originally introduced the V12-powered SL65 AMG for the 2005 model year. Updated along with the rest of the SL-Class range for 2009, the SL65 was briefly cancelled last year to make way for the all-new SL-Class. Given tightening fuel economy and emissions regulations, many industry observers wondered if the automaker would choose to return the powerful convertible to its lineup when the SL-Class was redesigned for 2012.
What it means to you: The ultimate SL-Class is back in the Mercedes lineup.