RESEARCH GENEVA AUTO SHOW BY YEAR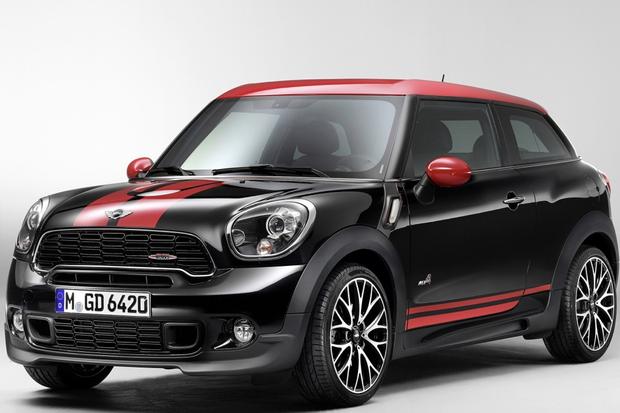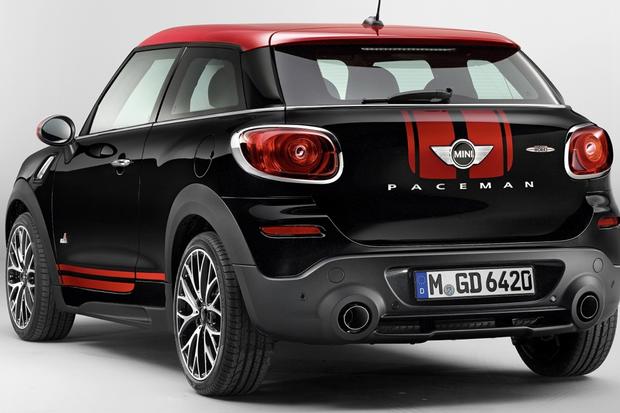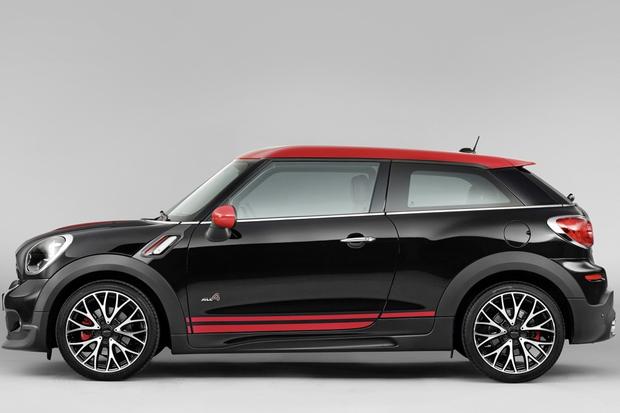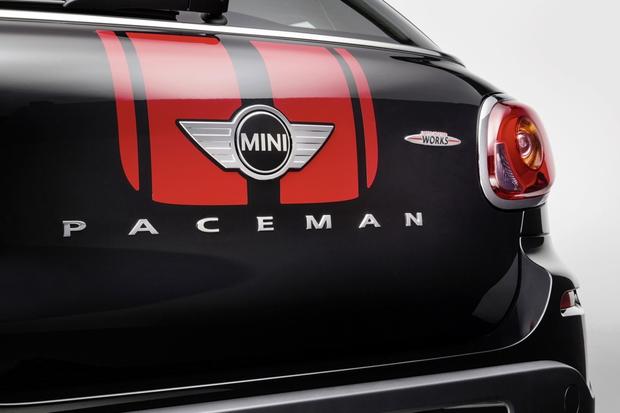 The 2013 MINI Paceman John Cooper Works is a lowered, 2-door derivative of the high-performance John Cooper Works Countryman.
Power comes from MINI's familiar 1.6-liter turbo that's been cranked up to produce 218 horsepower (208 hp in the U.S.).
Pricing will start at $36,200 when it hits dealerships in mid-2013.
Why delay the inevitable? That's the tack MINI's taking with the Paceman John Cooper Works.
After all, it was only a month ago that we attended the regular Paceman's production launch in Puerto Rico. Usually it takes MINI a little longer than that to roll out a high-performance JCW model.
But the 2013 Mini Paceman John Cooper Works has been on the auto-show scene since January in Detroit and now it's Europe's turn to say hello. So here we are, catching up with the latest member of the JCW family at the 2013 Geneva Auto Show.
In case you're new to the Paceman, we should explain that it's more than just a 2-door Countryman clone. It rides a little lower, for one thing, and its more intimate interior features a new backseat that creates a Lounge Atmosphere, in MINI's words, for rear passengers. Also, its exterior styling is unique from the doors back, highlighted by a distinctive roofline that recalls the Land Rover Range Rover Evoque.
But under the skin, the JCW Paceman is a chip off the old Countryman. It has the same ALL4 AWD system (the other JCW models are front-wheel drive) and its sport-tuned suspension is similar, too, except that the Paceman rides a little lower for an even sportier feel. The Paceman also shares the JCW Countryman's dashboard and many of its styling upgrades, including exclusive lightweight 18-inch alloy wheels.
Then there's the motor, which is MINI's familiar turbocharged 1.6-liter inline-4 that's cranked up to 218 hp and 207 lb-ft of torque for the show in Geneva. The U.S. version has to make do with 208 hp, like the rest of the stateside JCW lineup. The transmission is a 6-speed manual or a 6-speed automatic with shift paddles. Either way, expect serious enthusiasm when you floor it, even with the JCW Paceman's extra pounds relative to other JCW models.
What it means to you: The Paceman may be an acquired taste, but its fun-to-drive factor is already sky high and the John Cooper Works treatment should take that up a notch or two. There are definitely worse ways to spend the JCW Paceman's $36,200 asking price. You can try one out for yourself at a MINI dealership later in 2013.