RESEARCH CHICAGO AUTO SHOW BY YEAR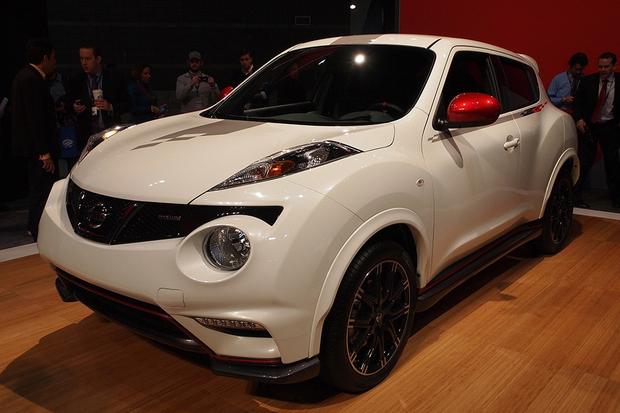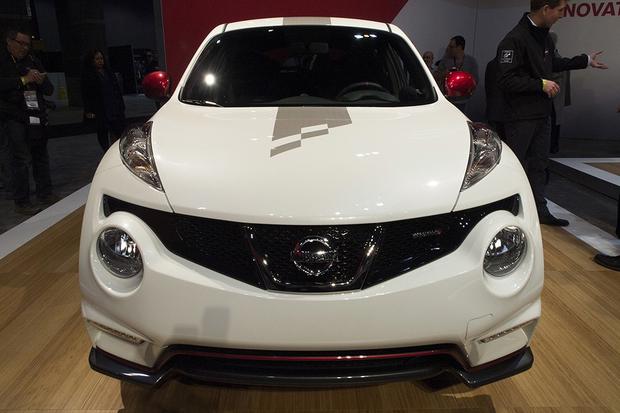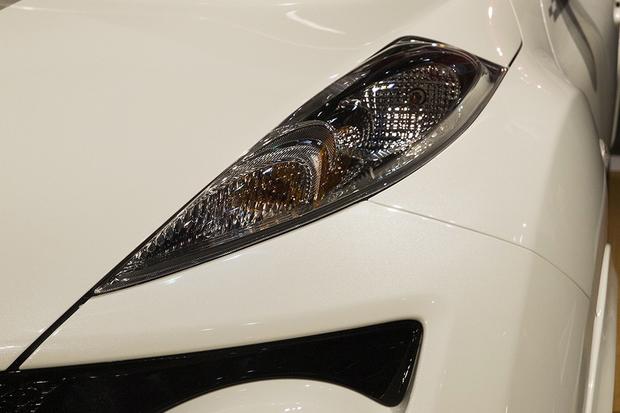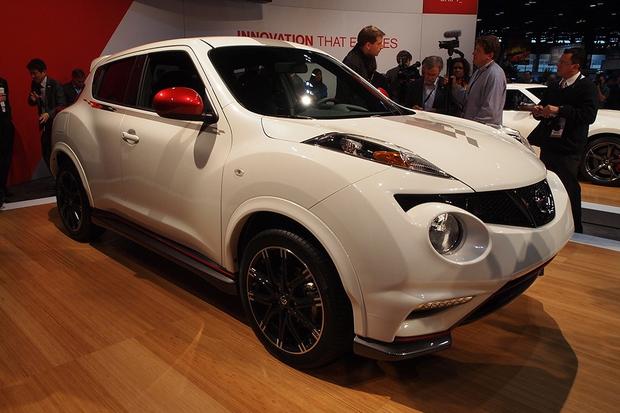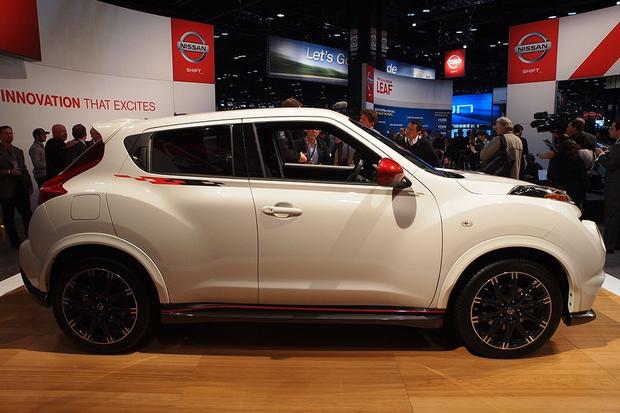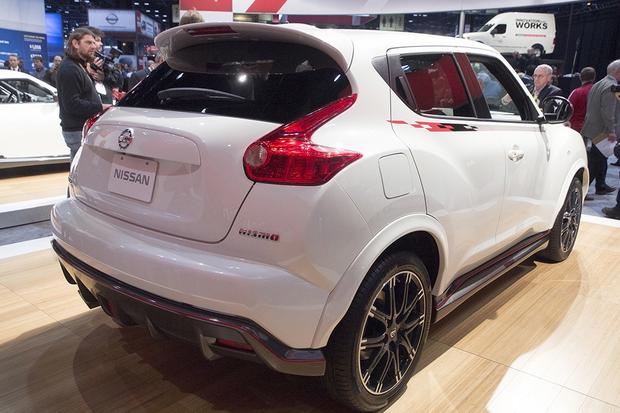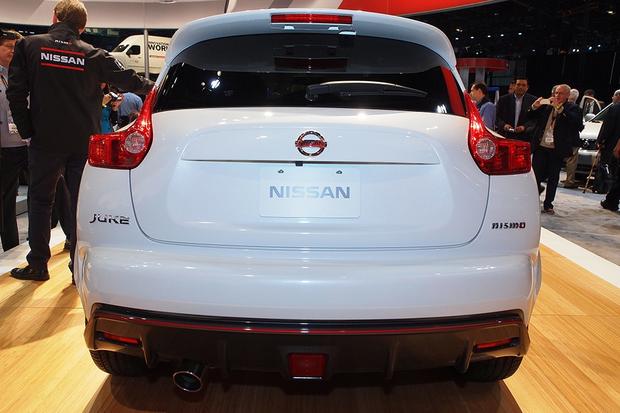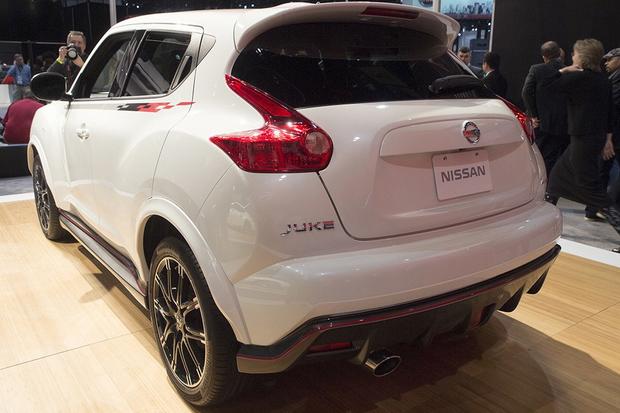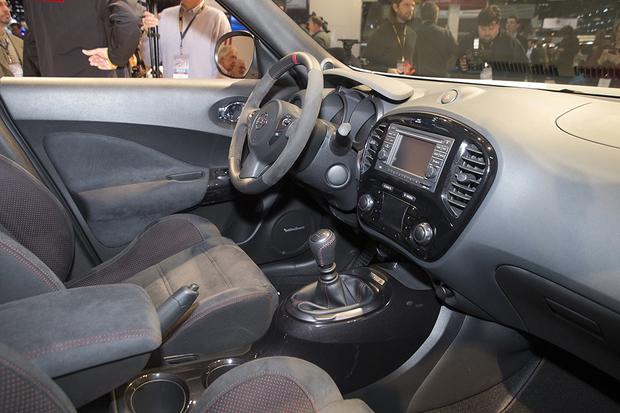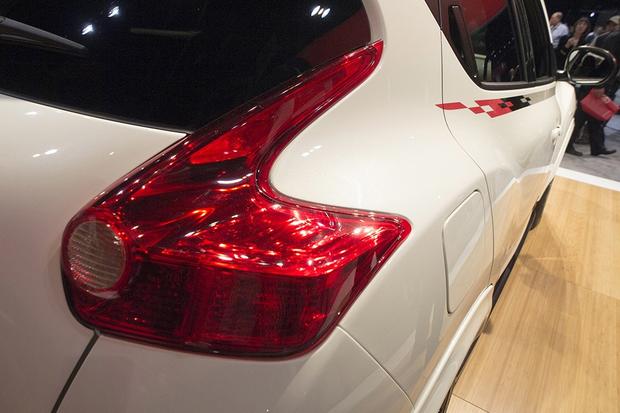 2013 Nissan Juke NISMO
2014 Nissan 370Z NISMO
2014 Nissan GT-R Track Edition
Nissan claimed performance as its theme for the Chicago Auto Show, and the trio of vehicles the automaker chose to represent that theme make a strong case for Nissan's sporting credentials. Each of the models on display builds on its respective base version with specialty equipment built for speed.
At the top of the performance pyramid is the new GT-R Track Edition, a limited-edition version of the 545-horsepower supercar. For those with more modest desires, the latest 370Z NISMO offers 350 horsepower and styling to match its sports car capabilities. Finally, the 2013 Juke NISMO brings vast Nissan's motorsports experience to a more accessible model.
The 2014 GT-R Track Edition is the first two-seat version of the road-going supercar. Nissan stripped the rear seat to save weight, fitting a quilted mat in its place. The Track Edition also uses a stiffer suspension than either the Premium or Black Edition GT-Rs, and now includes additional brake cooling to improve stopping performance in demanding track use. A front spoiler with carbon fiber air ducts, a dry carbon fiber rear spoiler and metallic black 6-spoke RAYS wheels further differentiate this special GT-R. Nissan will make 150 units for the U.S. market, with the first examples hitting GT-R certified Nissan dealers in May.
Short of the stratospheric performance of the GT-R, drivers with sporty intentions can choose the 2014 Nissan 370Z NISMO. The latest NISMO Z looks even meaner than the last, thanks in part to dark gray finishes for the front and rear fascias, sills, mirrors and rear spoiler. Backing up the look are NISMO sport brakes, a stiffer suspension and 19-inch RAYS forged aluminum wheels. Inside, the NISMO Z gets a new alcantara-appointed steering wheel and a red NISMO tachometer.
Pricing for the 2013 Nissan Juke NISMO has not yet been announced, but it's sure to be the most affordable in this lot. The new Juke NISMO is available with either front-wheel or all-wheel drive. Its exterior enhancements - more aggressive front fascia, prominent sills, redesigned spoiler and rear diffuser - make it to look more sporty, but they're functional, too, increasing downforce. Inside, suede-trimmed seats provide better lateral support, keeping the driver planted in high-speed maneuvering.
Nissan brings vast motorsports experience to designing models like the GT-R Track Edition, 370Z NISMO and Juke NISMO. While the three vehicles at the Chicago show differ in price and performance, all benefit from Nissan's many laps - and many wins - in competition around the world.
What it means to you: Speed is relative, and each of Nissan's performance vehicles at the Chicago Auto Show offers it to some degree. Dip your toe in the performance waters with the 193-horsepower Juke NISMO, wade waist-deep in it with the 350-horsepower NISMO Z, or go all the way in with the 545-horsepower GT-R Track Edition.