RESEARCH CHICAGO AUTO SHOW BY YEAR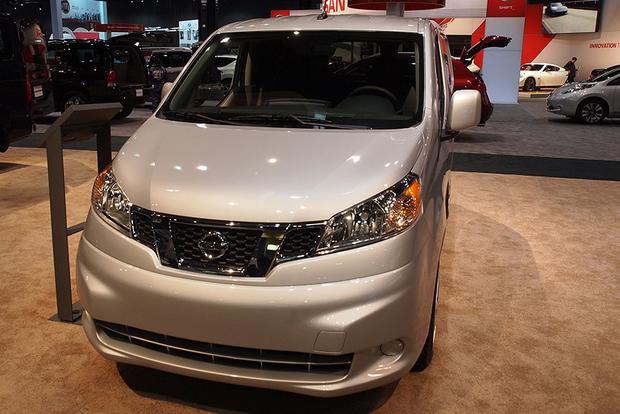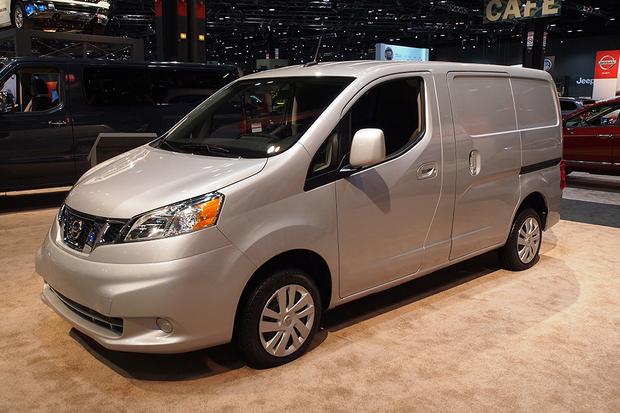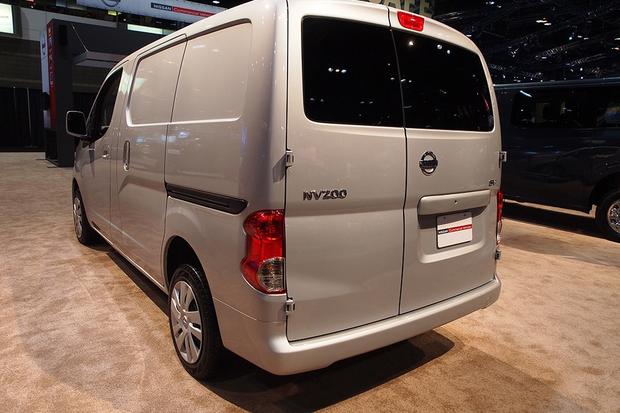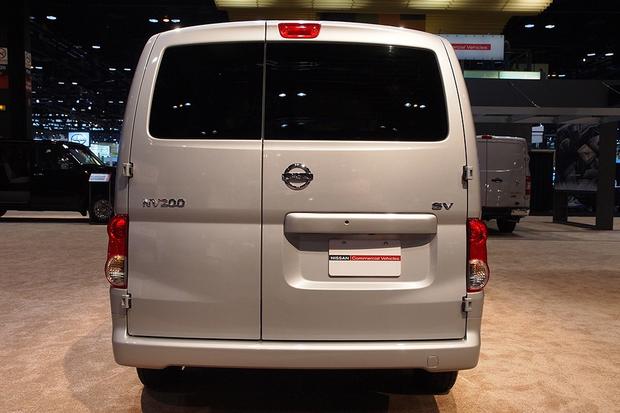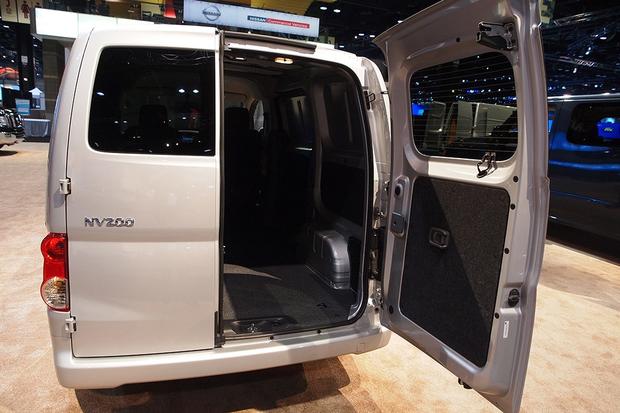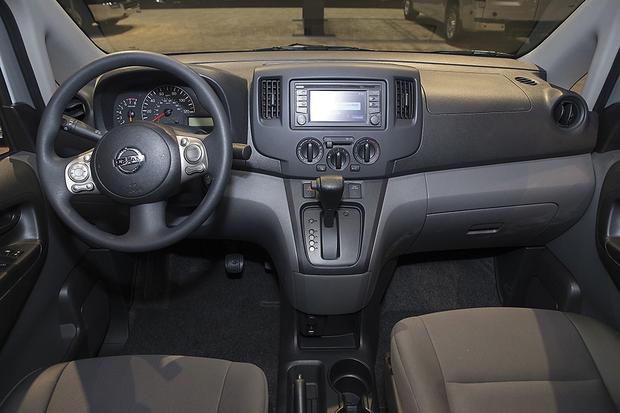 Compact NV200 joins Nissan van lineup.
24 mpg combined fuel economy with 4-cylinder engine.
On sale in April, starting under $20,000.
Nissan unveiled a new compact van for the U.S. at the 2013 Chicago Auto Show. Designed with business in mind, the 2013 Nissan NV200 commercial van delivers much of the functionality of its full-size NV sibling, but with a smaller footprint and lower operational costs.
The NV200 is similar in size to the Ford Transit Connect. And like that compact commercial vehicle which has become popular with business customers, the NV200 uses a 4-cylinder engine and front-wheel drive for considerably better fuel economy than a full-size van. With a 2.0-liter engine and continuously variable transmission (CVT), the NV200 is EPA-rated at 24 mpg in combined city and highway driving.
The NV200's fuel economy advantage over full-size vans could translate to real savings for small businesses. But commercial customers will surely be attracted by the NV200's low price, too. In base S trim, the NV200 will have a starting price of just $19,990 when it goes on sale in April.
Although new to the U.S., the NV200 is a global vehicle that's already in use in 40 countries. For the North American market, Nissan stretched the van nearly 8 inches for more cargo space. Total cargo capacity is 122.7 cubic feet, accessible through a sliding side door or side-hinged rear doors that can open a full 180 degrees. Payload capacity is about 1,500 lbs.
Nissan includes work-friendly features in the cabin, too, like a large bin for storing hanging files or a laptop, and a passenger seat that folds flat, doubling as a work surface. More storage is located under the passenger seat, which can be adjusted across more than 9 inches of forward-to-back travel to create more cargo space or better accommodate a passenger. A backup camera and Bluetooth are optional.
Also available is NissanConnect with Navigation, which could be a worthwhile investment for many business customers. It provides voice recognition and hands-free text messaging for safety, traffic and weather reports (with a subscription), plus Google search.
On paper, the 2013 Nissan NV200 sounds like an attractive alternative to a full-size cargo van, but will it provide the reliability commercial users need? The NV200 is about to become the designated vehicle for New York City taxis, which will certainly put its dusability to the test.
What it means to you: Compact commercial vans like the Nissan NV200 help businesses save money by lowering vehicle costs. If you're driving a full-size van but don't need quite as much space, consider a more affordable option like the newest van from Nissan.