RESEARCH LA AUTO SHOW BY YEAR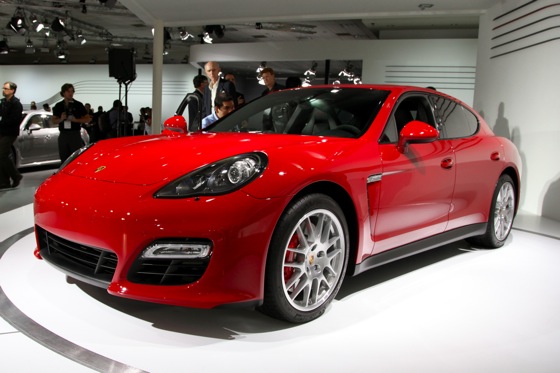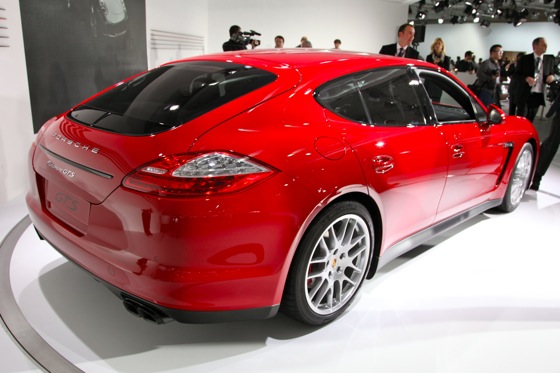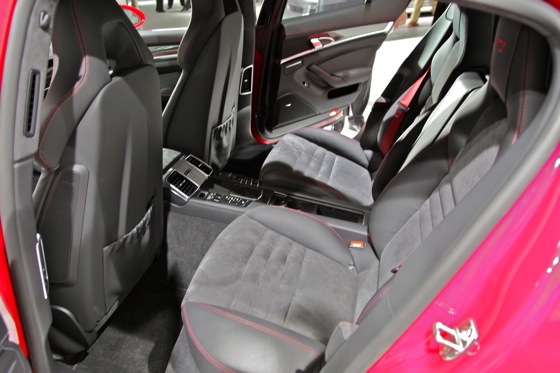 Going to a Porsche press conference and seeing video footage of an expensive machine flying sideways around a track amid plumes of tire smoke is not exactly a rare occurrence. At the 2011 Los Angeles auto show, though, there was a big difference. This time, whenever there was a shot from the in-car camera, there were four people in the frame.
Four occupants in a sports car is not some silly Guinness Book of Records stunt. There are actually four seats in the car, because this is the latest addition to the company's sedan range, the 2013 Porsche Panamera GTS.
GTS stands for Gran Turismo (Grand Tourer) Sport, so there's a clue to how the car drives: more of a track-focused edge than conventional road-going cars, but not so hard-core that you have to be in the right mood. "Fit for the road as well as fit for the track" is how Porsche puts it.
Porsche first used the GTS badge in the mid-1960s, when it made a street-legal version of its uncharacteristically curvy 904 mid-engined racecar. This was for homologation purposes, since a set amount of road versions had to be produced for the car to be eligible in a certain class of competition.
More recently, these three letters have graced the rumps of a Porsche Cayenne SUV between 2008 and 2010, along with coupe and convertible variations of the 2011 911 Carrera. In the Cayenne's case, this meant negating a lot of things people usually find desirable in sport utility vehicles: the suspension was lowered and a manual six-speed transmission was available. Its 4.8-liter V8 engine was tuned to make 405 horsepower (a modest boost of five ponies from the S model), while the truck sported an aerodynamic kit and some minor cosmetic detailing.
The approach was similar with the 911 GTS cars, taking in a few exclusive color options while kicking power up from the standard 385 hp in the S model's 3.8-liter flat six to 408. The result was that the GTS became one of the favorite iterations of the outgoing generation (the 2012 911 is all-new; chances are there may be a GTS version at some point, but not yet).
There's an extra aural dimension to the Panamera GTS. Thanks to an arrangement of tubes and membranes, the engine's induction snort is amplified and sent into the cabin by way of the A-pillars, once the right button is pressed. It's an appropriate augmentation to 430 hp (up from the S model's 400), stiffened and lowered air suspension, beefier brakes, aero kit, bespoke color schemes, plus leather this and faux suede that.
One particular toy that's usually an option on Porsche models is the Sport Chrono package, featuring a launch control for the seven-speed, double-clutch transmission. On this car it's standard, and even offers a Sport Plus mode that tailors suspension settings and throttle responses for a more civilized drive when the in-laws come to visit. Unless, of course, they like to travel sideways too.
The 2013 Porsche Panamera GTS is available from spring 2012, starting at $110,875.
See more LA Auto Show news.