RESEARCH LA AUTO SHOW BY YEAR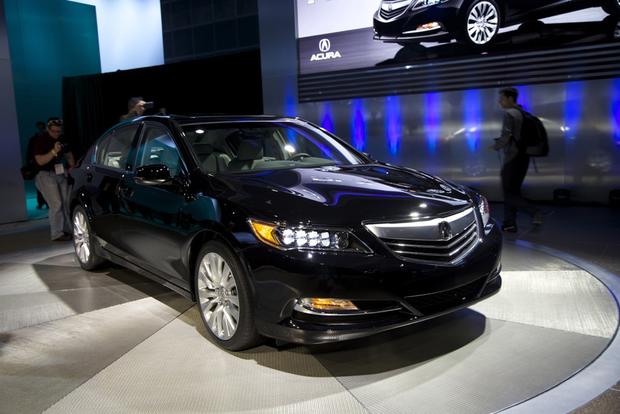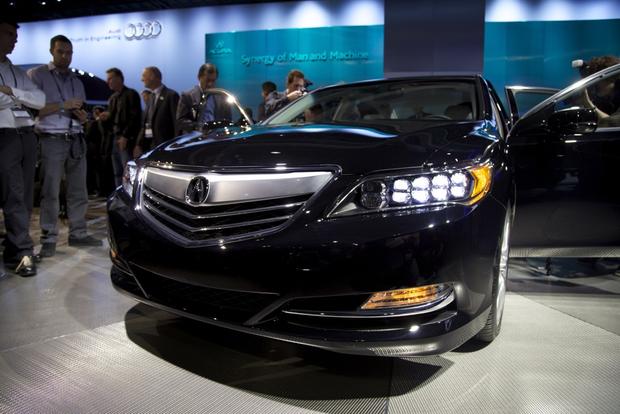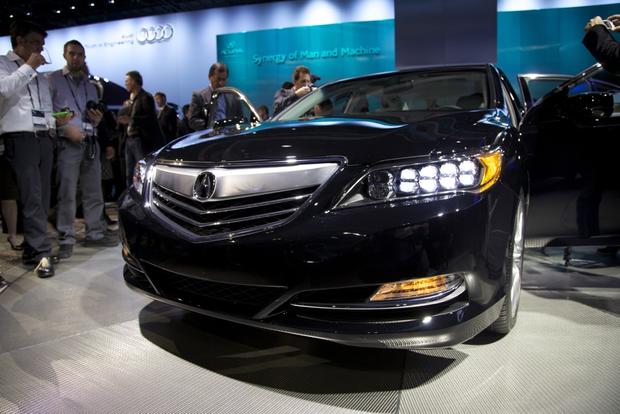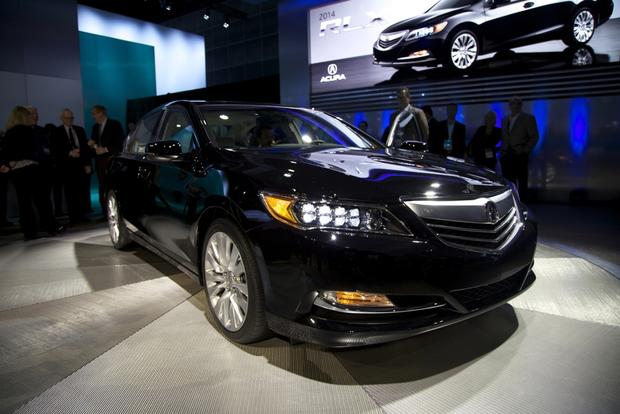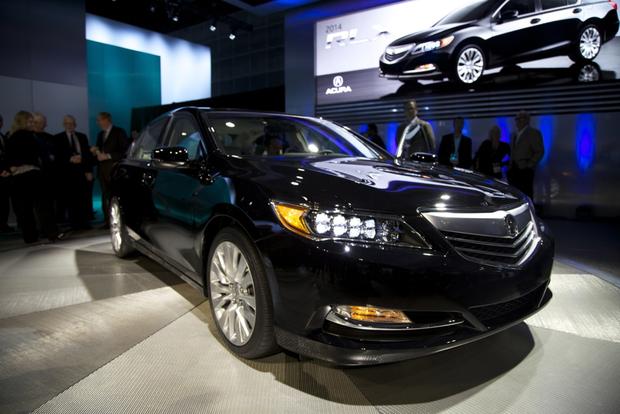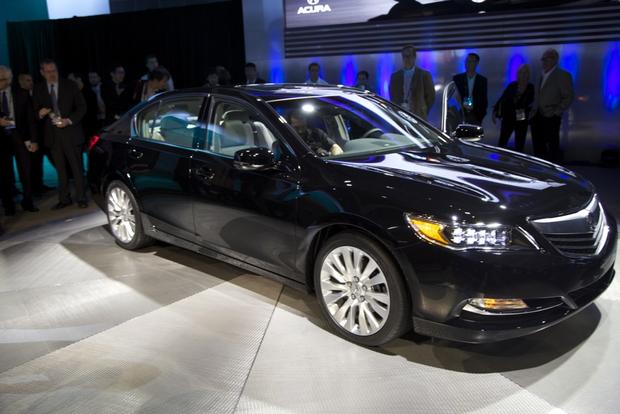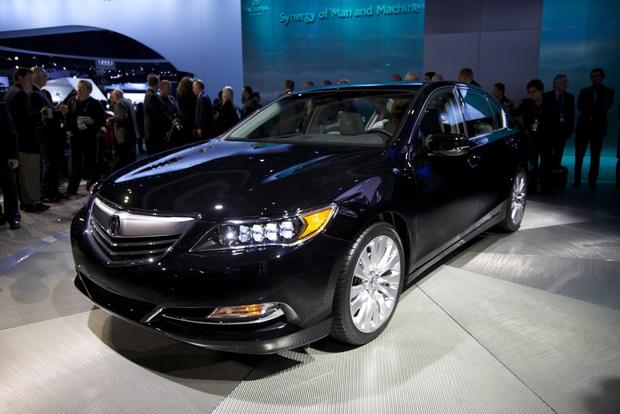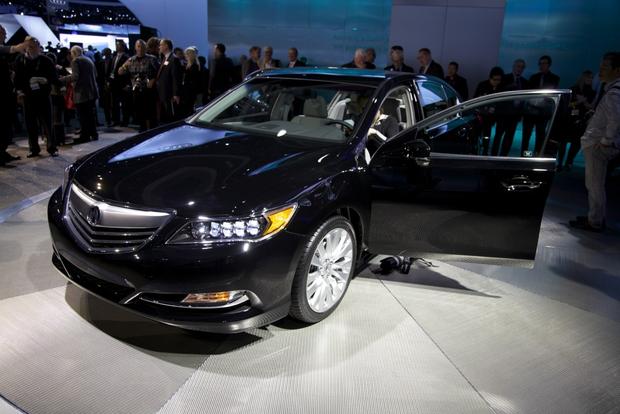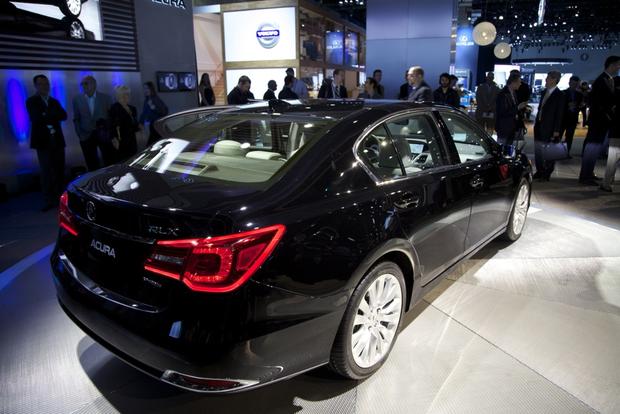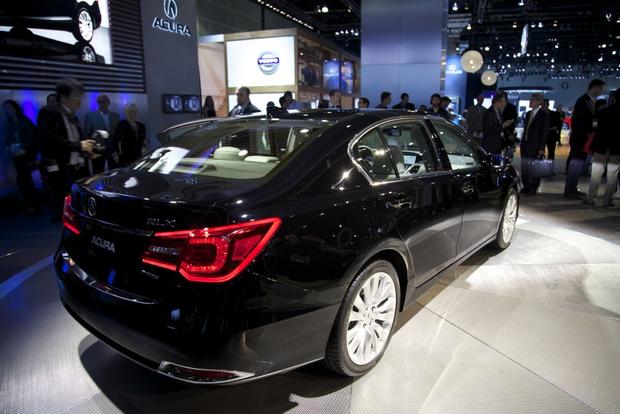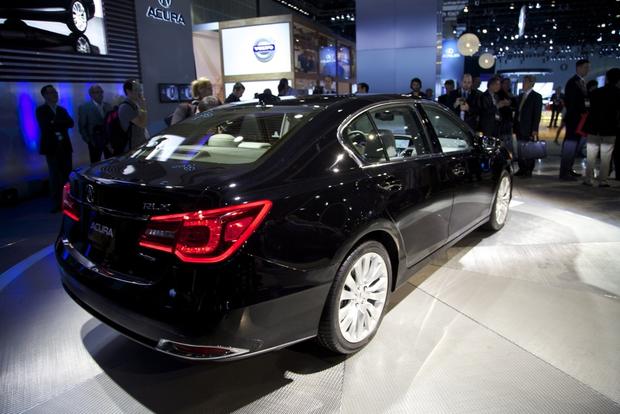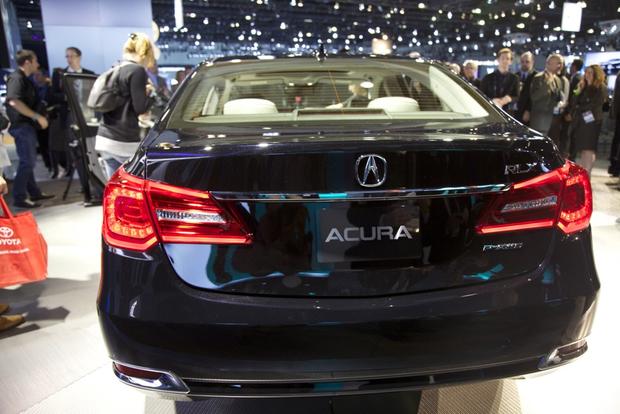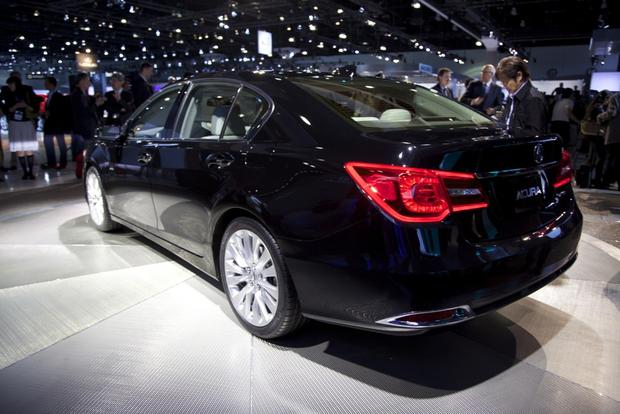 All-new Acura sedan debuts in LA.
Offers "Class-leading" interior space.
Hybrid version coming soon.
The launch of the 2014 Acura RLX at the 2012 LA Auto Show closes one chapter and opens another. It took Acura a heck of a long time to update its flagship sedan, the erstwhile RL (which didn't cease so much as fizzle out production). Now this all-new luxury/performance sedan--described by Acura as its "most powerful, spacious and technologically advanced sedan ever"--adopts the company's current naming system of three letters with the last one being an "X" and packs a variety of intriguing features.

Not least of which is P-AWS, or Precision All-Wheel Steer. This will be available on front-drive versions. It can sync the rear wheels with the front wheels for extra agility, but here's the really clever bit: It adjusts the toe-in or angle of the rear wheels to provide greater stability under heavy braking. All-wheel-drive versions receive Acura's SH-AWD system (the SH stands for Super Handling) as found on the MDX and RDX crossovers.

Initially, the RLX is propelled by a 3.5-liter V6 with all the smart engine tech expected from Honda/Acura: direct fuel injection, variable valve timing and variable cylinder management. Output is rated at 310 horsepower and 272 lb-ft of torque, while Environmental Protection Agency (EPA) consumption estimates run to 20-mpg city/31-mpg highway and 24 mpg combined. The transmission is a 6-speed Sequential SportShift unit, meaning it can be put into D and left to its own devices, or the driver can select a Sport mode or get even more involved with steering-wheel-mounted paddles.

Acura is promising a Sport Hybrid all-wheel-drive version of the RLX, due on sale later in 2013, developing 370 hp and returning 30 mpg in each consumption cycle.

All versions will offer real-time traffic updates on both freeways and surface streets, lane keeping assistance, forward collision warning, voice-activated navigation, adaptive cruise control, blind spot monitoring, rearview camera and the usual Bluetooth/USB connectivity.

Acura promises class-leading interior space, with three inches more rear legroom than the Audi A6, BMW 5 Series and Lexus GS. And those RLX occupants are as safe as can be, since the company anticipates scoring a maximum five stars in National Highway Traffic Safety Administration (NHTSA) crash tests, as well as becoming a "Top Safety Pick" of the Insurance Institute for Highway Safety (IIHS).

The 2014 Acura RLX goes on sale in spring 2013, with higher trims denoted by equipment bundles, such as navigation, technology, a high-end Krell audio system and the range-topping Advance package. Prices will be announced nearer to the launch date.

What it means to you: If the already rich selection of premium midsize sedans didn't excite, now there's another contender.