RESEARCH GENEVA AUTO SHOW BY YEAR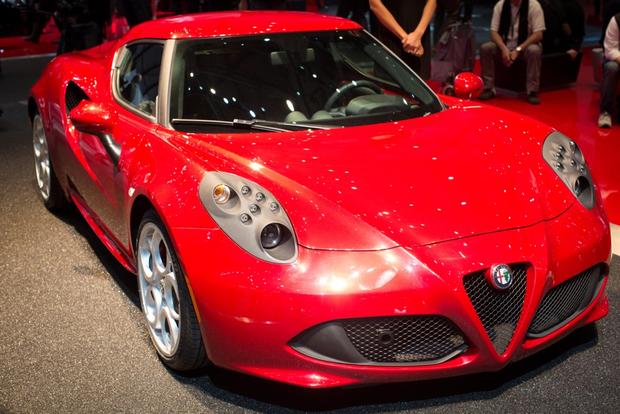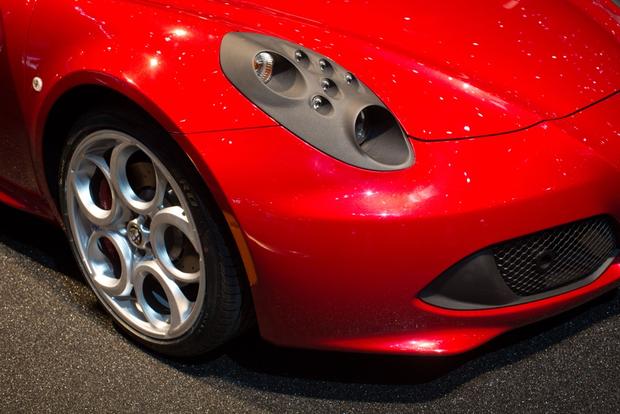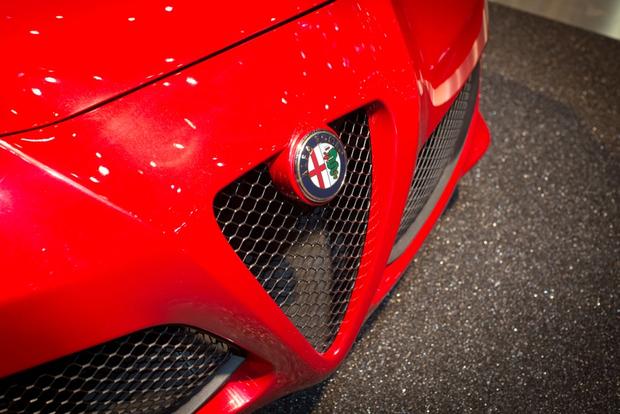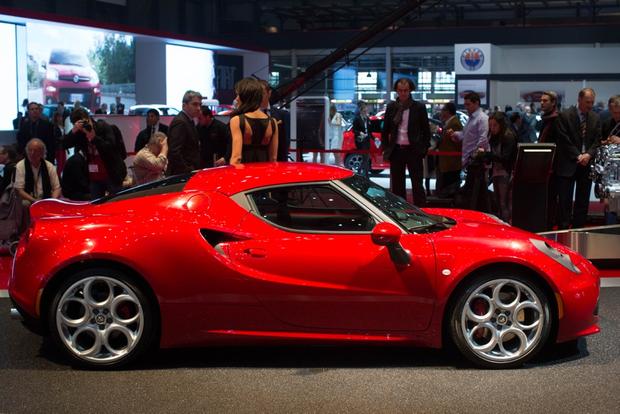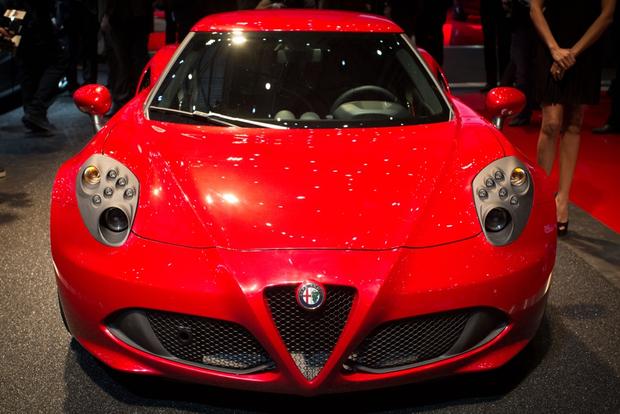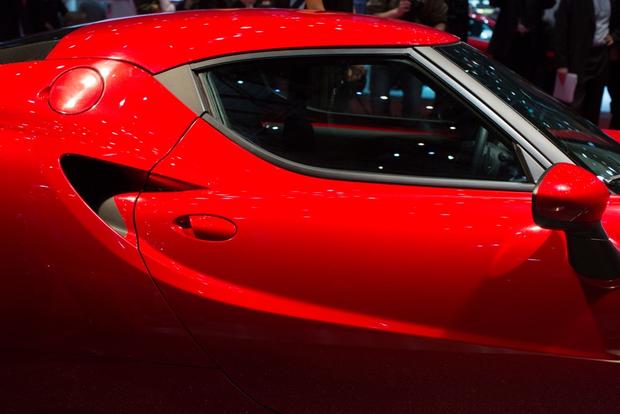 Alfa Romeo unveils the all-new 2014 4C at this year's Geneva Auto Show
Powered by a "1750 Turbo Petrol" all aluminum four-cylinder engine
Co-designed by Alfa Romeo and Maserati
Alfa Romeo has pulled the cover off the 2014 Alfa Romeo 4C at the Geneva Auto Show. The 4C marks a new way forward for the Italian brand while also harkening back to Alfa Romeos of the past. The 4C name follows the lineage of two infamous Alfa Romeo models from the 1930s and '40s. The 8C and 6C models featured innovative automotive technologies just like the 4C does today.
Under the hood, customers will find a turbocharged four-cylinder all aluminum engine that Alfa Romeo calls the 1750 Turbo Petrol. With direct injection, dual continuous variable valve timing, and a innovative "scavenging" control system that eliminates turbo lag, the 4C aims to please driving enthusiasts with its power delivery.
Mated to the cutting-edge engine is a TCT twin dry clutch transmission with paddle shifters located behind the steering wheel. Tied to the new transmission is Alfa DNA Selector, which gives the driver four selectable drive modes: Dynamic, Neutral, Weather, and a Race mode that tunes the 4C to best perform on the racetrack.
On the interior, Alfa Romeo designers added touches of carbon fiber throughout. These design touches hint at the 4C's lightweight and technologically advanced heritage.
The 4C is a two-door two-seater sports car that Alfa Romeo describes as a "compact supercar." With a total vehicle length of around 13 feet and a wheelbase of 7.8 feet, the 4C is both compact but also extremely nimble on the road.
As a mid-engined, rear-wheel drive sports car, the 2014 Alfa Romeo 4C is very well balanced. Additionally, Alfa Romeo engineers were able to achieve roughly a nine-pound per one horsepower power to weight ratio.
Although Alfa Romeo designed the 4C, the Maserati design team was very influential in its creation. In fact, the 4C is manufactured in the Modena Maserati production facility.
What it means to you: Alfa Romeo designs an all-new sports car for reentry to the American and Chinese markets.