RESEARCH GENEVA AUTO SHOW BY YEAR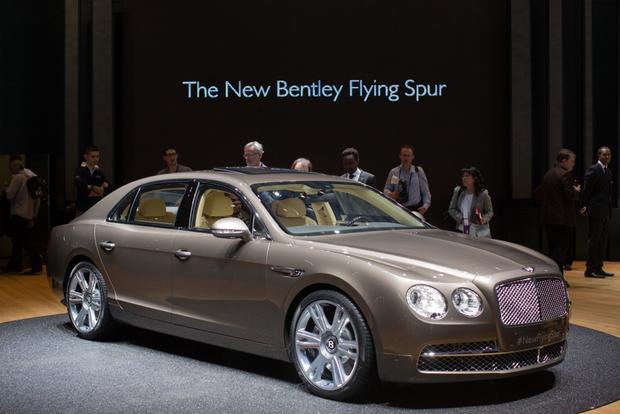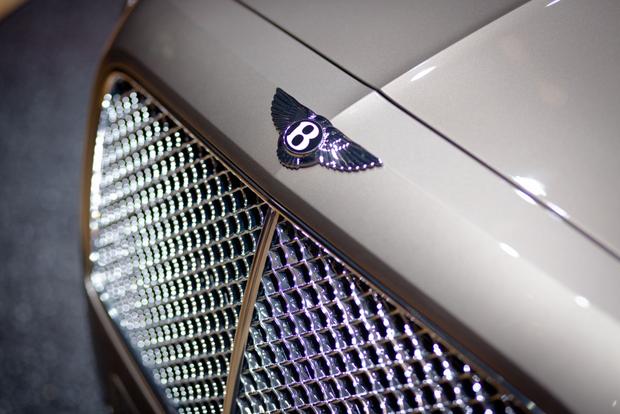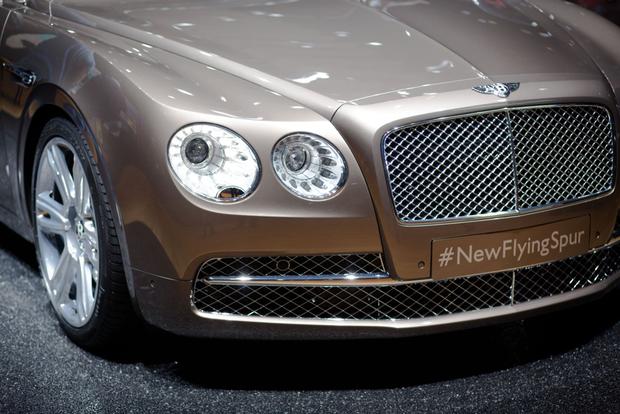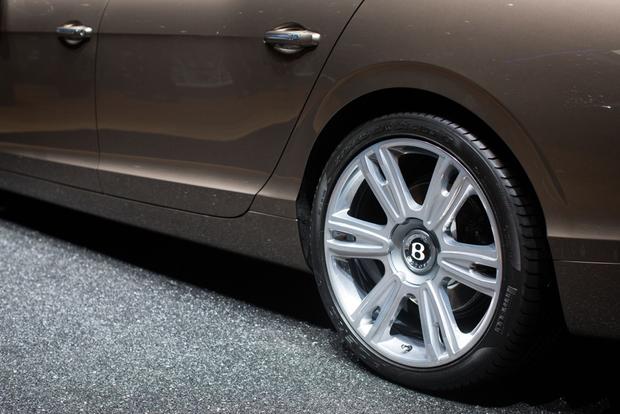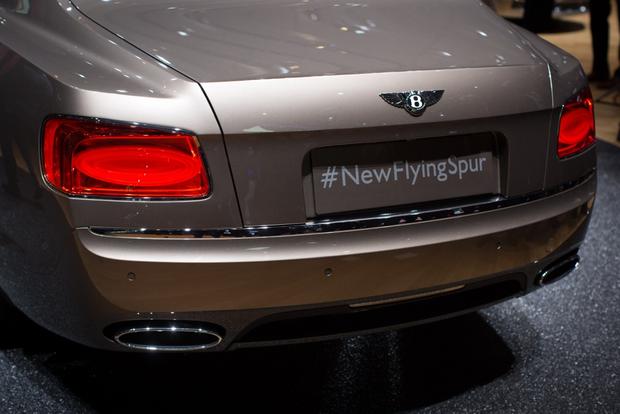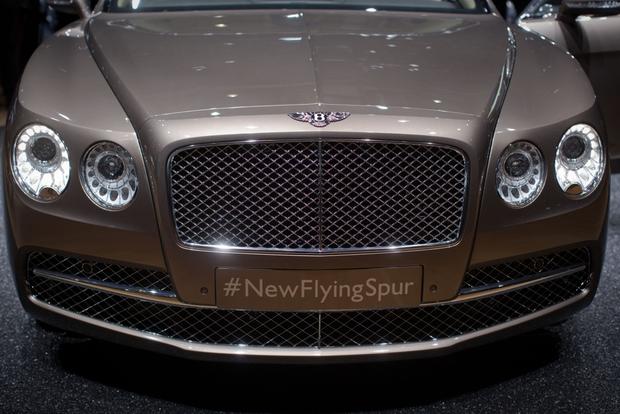 Bentley debuts the 2013 Flying Spur at this year's Geneva Auto Show
Goes 0-to-60 miles per hour in 4.3 seconds
Stands as Bentley's fastest, most powerful 4-door model ever
The 2013 Geneva Auto Show marks the premier of the 2014 Bentley Continental Flying Spur. With new lower and wider looks and world-class amenities, the Continental Flying Spur works to redefine what it means to be a high-end luxury sedan.
Up front the re-sculpted hood and fenders are now formed from aluminum with a technique Bentley borrowed from the aerospace industry, wherein heated sheets of alloy are shaped by compressed air. The sleek body lines accentuate the new chrome grille and LED daytime running lights.
Under the hood of the 2014 Bentley Continental Flying Spur, Bentley has fitted its twin-turbocharged W12 engine, which produced 606 hp. Along with the 8-speed automatic transmission that sends power to all four wheels with a front-to-rear power ratio of 40/60, the Flying Spur can go from zero to 60 in 4.3 seconds. From there, the all-new Bentley will hit a top speed of 200 mph, making it the fastest 4-door Bentley ever.
Inside, Bentley designers spared no expense. Each individual car features over ten square meters of hardwood, which Bentley boasts has been sustainably sourced. The Flying Spur is available in either a four or five passenger setup. The front 14-way adjustable seats are both heated and cooled. Buyers can choose to cover the seats, roof lining and pillars in 12 different colors of natural premium quality leather.
As for technology, the Continental Flying Spur comes with an 8-inch touchscreen display, complete with Bluetooth connectivity and voice activation. Rear passengers can control most multimedia controls, including satellite navigation, from a rear center console-mounted Touch Screen Control (TSC).
Bentley has sculpted the rear end of the luxury sedan so that it appears to be much more muscular with its dipped taillights. The new trunk lid has been formed from a polymer composite and includes the multimedia antenna. Additionally, to make their Bentley Flying Spur unique, buyers can choose from four wheel options: a standard 19-in, an optional 5-spoke 20-in, a 6-spoke 21-in, or a 21-in 10-spoke rim.
What it means to you: Bentley hopes to cut the all-new 2014 Mercedes-Benz S-Class off at the pass by building one of the finest and fastest 4-door luxury sedans of all time.