RESEARCH CHICAGO AUTO SHOW BY YEAR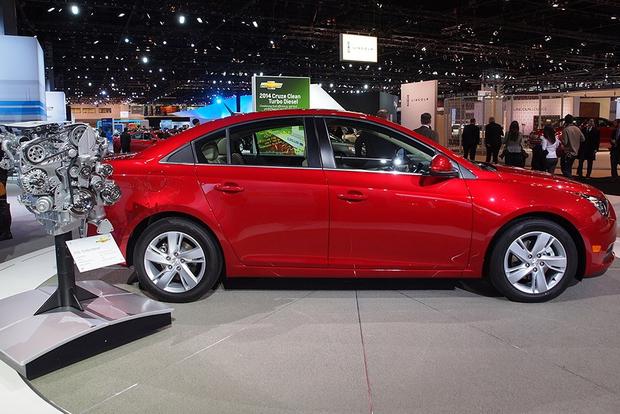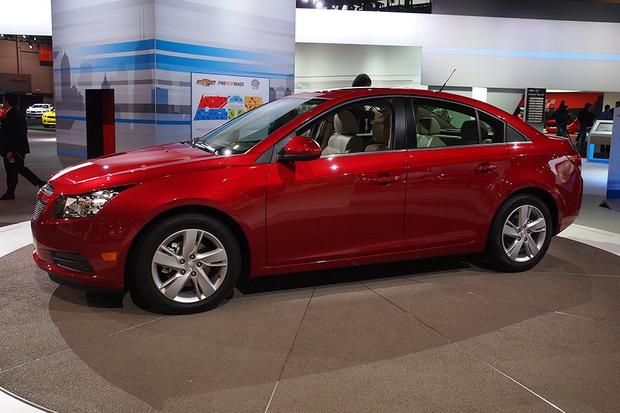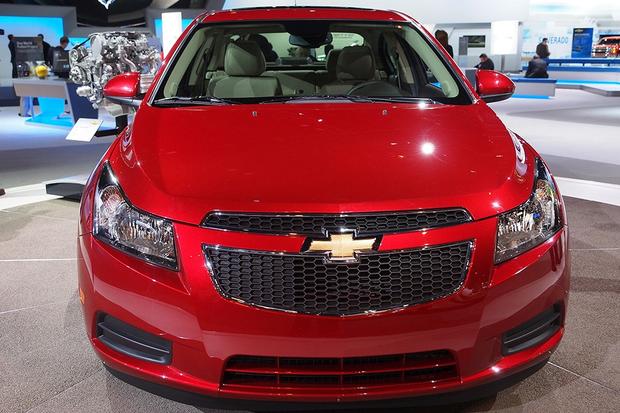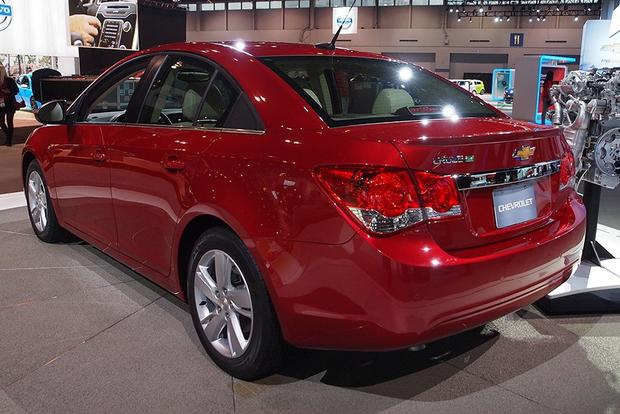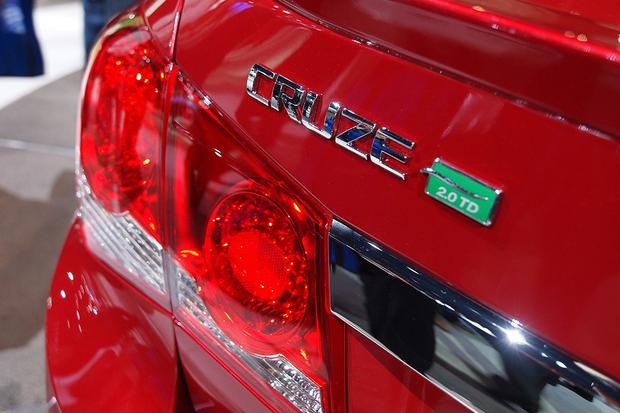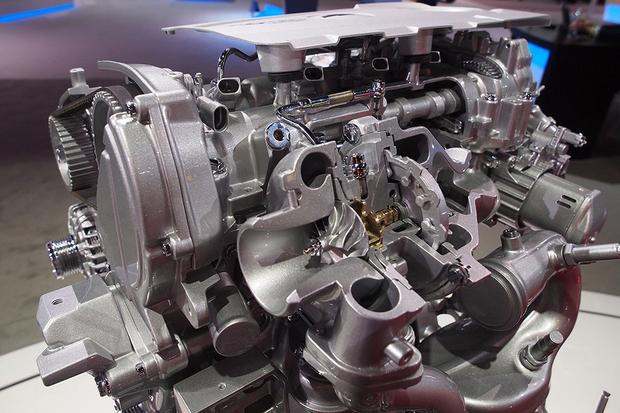 Cruze Diesel to get 42 mpg highway
Prices to start at $25,695 with shipping
Aimed directly for VW Jetta TDI
A diesel engine will join the Chevrolet Cruze lineup later this year. The 2014 Chevrolet Cruze Diesel debuted at this year's Chicago Auto Show, setting its sights on the Volkswagen Jetta TDI.
Dubbed the Cruze Clean Turbo Diesel, the latest Cruze variant will offer a 2.0-liter turbodiesel four-cylinder. The new engine makes 148 horsepower - 10 more than today's Cruze - and a hearty 258 pound-feet of torque. According to Chevrolet, the Cruze Diesel hits 60 miles per hour in 8.6 seconds, making it quicker than other Cruze models.
But in addition to being quicker, the Cruze Diesel will also be more efficient. Despite offering more power and torque than gas models, the Cruze Diesel will deliver up to 42 miles per gallon on the highway. In today's lineup, that figure is only matched by the gas-saving Cruze Eco, which returns 28 mpg city and 42 mpg highway with a six-speed manual. Drivers who opt for an automatic will see mileage drop to 26 mpg city and 39 mpg highway.
The Cruze Diesel achieves its fuel economy numbers with an automatic, which is included in the sedan's base price of $25,695 with shipping. Other standard features include 17-inch alloy wheels, leather upholstery and Chevrolet's MyLink infotainment system.
"Cruze Clean Turbo Diesel fills an important role in Chevrolet's diverse four-cylinder lineup," said Chris Perry, Chevrolet's vice president of marketing. "We leveraged engineering expertise from around the globe to develop a world-class, low-emissions engine to give US and Canadian customers a car that's both fun to drive and practical at the pump."
Competing with the Jetta TDI will be a difficult task for Chevrolet, as Volkswagen's diesel-powered compact has been a popular offering for years. But the Cruze offers more power and torque than the Jetta TDI, along with similar gas mileage and competitive pricing.
Although Chevrolet has not announced when the Cruze Diesel arrives in dealers, we expect to see it on sale by this summer.
What it means to you: If you're considering a diesel-powered compact sedan, the 2014 Chevrolet Cruze Diesel will soon provide a new option beyond the Volkswagen Jetta TDI.