RESEARCH CHICAGO AUTO SHOW BY YEAR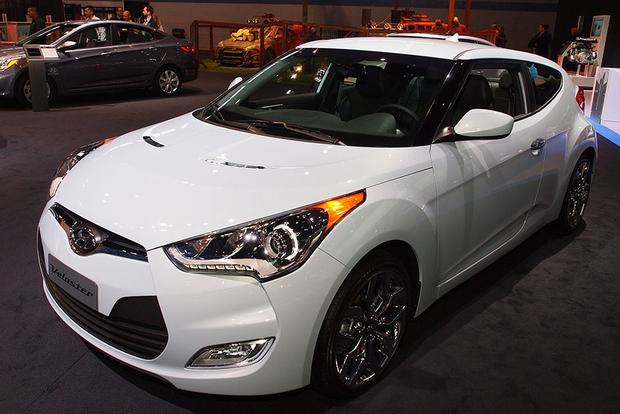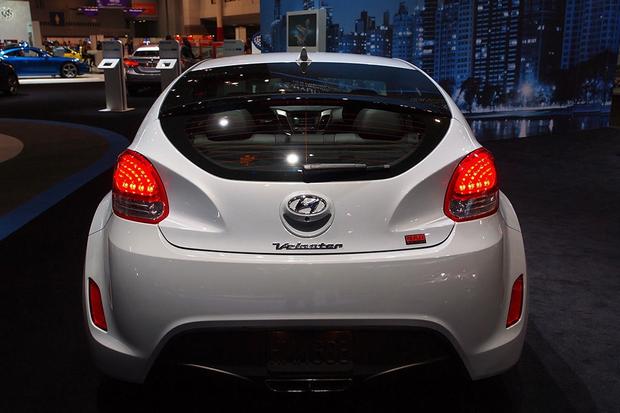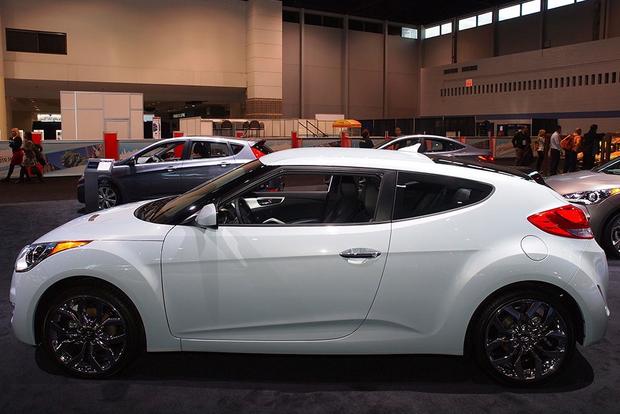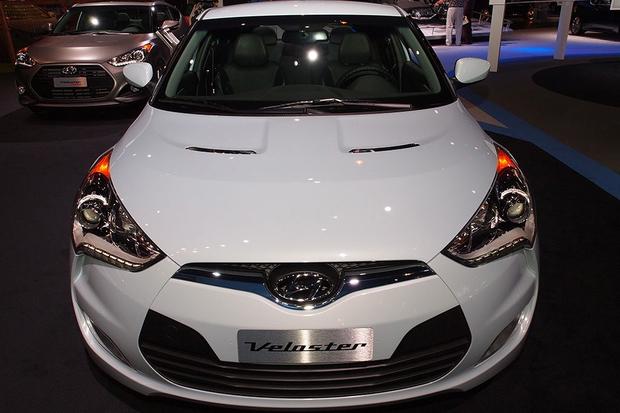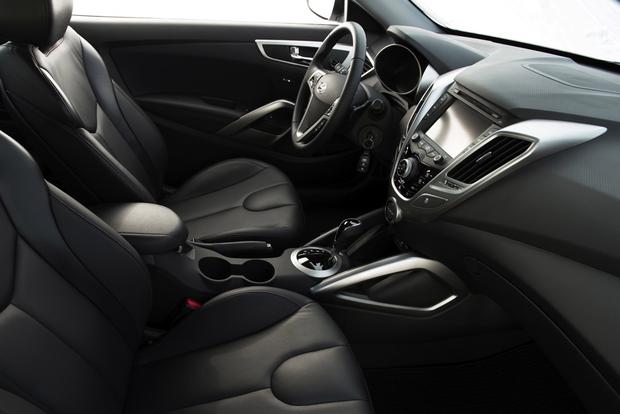 What Is It?
The 2014 Hyundai Veloster RE:FLEX is a limited-production special edition model aimed at shoppers who want their Veloster to have a little more character than usual. Like many special editions, the RE:FLEX will boast unique touches inside and out that distinguish it from a standard Veloster.
On the outside, the Veloster RE:FLEX offers a few changes over the regular model. Such items include LED taillights, LED headlight accents, chrome door handles, chrome hood accents and 18-inch alloy wheels with a unique chrome finish. Of course, expect the exterior to carry some RE:FLEX badging, too.
Inside, the RE:FLEX offers leather upholstery that's available in either black or red. It also includes the Veloster's Style Package, which features piano-black interior accents, a premium audio system, alloy pedals and a leather-wrapped steering wheel. Like other 2014 Veloster models, the RE:FLEX also includes a rearview camera and a 7-in touchscreen display.
Hyundai says the Veloster RE:FLEX will be limited to 3,000 units when it reaches dealers this spring. Based on the standard Veloster, rather than the more powerful Veloster Turbo, RE:FLEX models will use a 138-horsepower 4-cylinder and a 6-speed dual clutch automatic.
How Much?
Pricing hasn't been announced, but we would expect the RE:FLEX to cost a few thousand dollars more than the standard Veloster.
When Can You Get It?
Spring 2014
Add It to Your Shopping List Because…
The 2014 Hyundai Veloster already offers a unique blend of bold styling, generous equipment and practicality that's mostly unmatched among small cars. The RE:FLEX only adds to those qualities with its unique touches and limited-edition exclusivity. If you're looking for the boldest Veloster yet, the RE:FLEX should be on your shopping list.
Other Cars to Consider
Ford Fiesta -- The Fiesta should be on the radar of any shopper interested in a boldly styled hatchback. While the Fiesta doesn't have the same trick 3-door setup as the Veloster, it boasts four doors for added practicality. The Fiesta also offers excellent in-car technology and reasonable pricing.
Kia Soul -- The 4-door Kia Soul doesn't have the same aggressive, sporty stance as the Veloster, but it does offer added practicality and reasonable pricing. And, like the Veloster, it boasts occasional special editions that spice things up a bit.
Used Hyundai Veloster Turbo -- If you like the idea of a Veloster but you're looking for a little more power, you might want to consider the Veloster Turbo. It offers the same bold styling as the regular model, but it boasts a 201-hp turbocharged 4-cylinder. The only drawback is you have to choose between a 6-speed manual and a traditional automatic; the slick-shifting dual-clutch isn't available.