RESEARCH DETROIT AUTO SHOW BY YEAR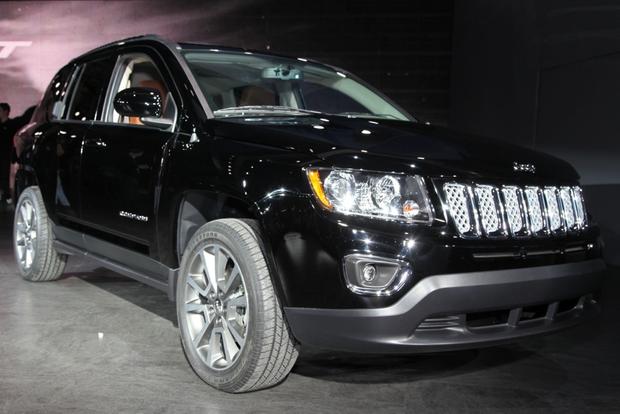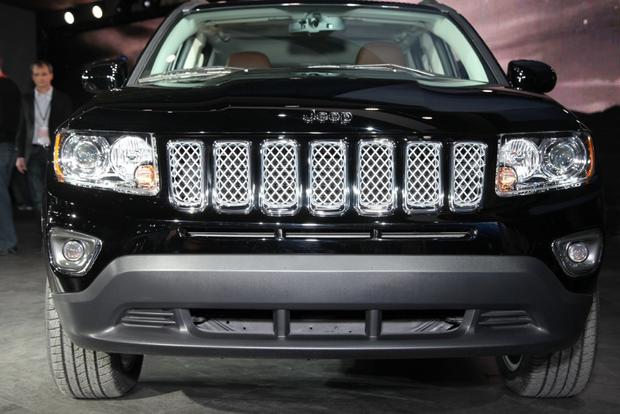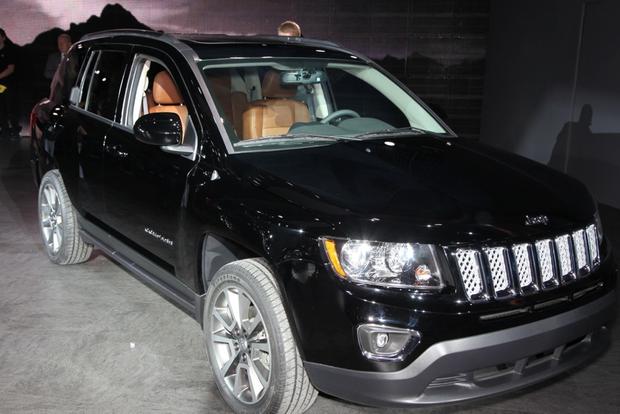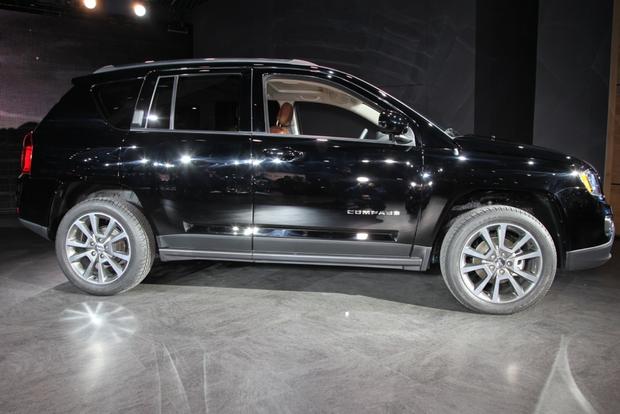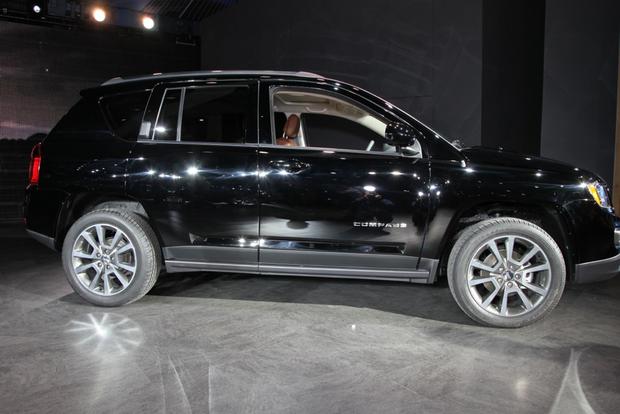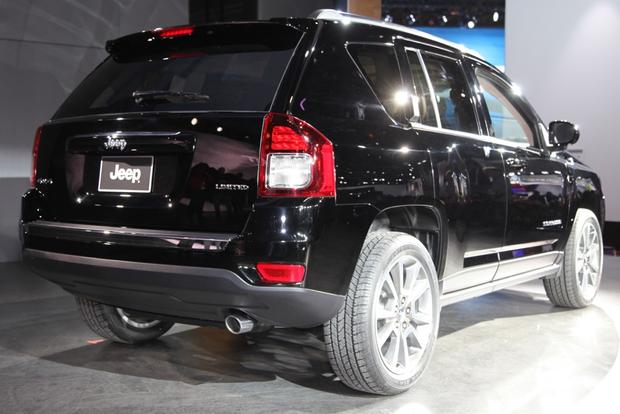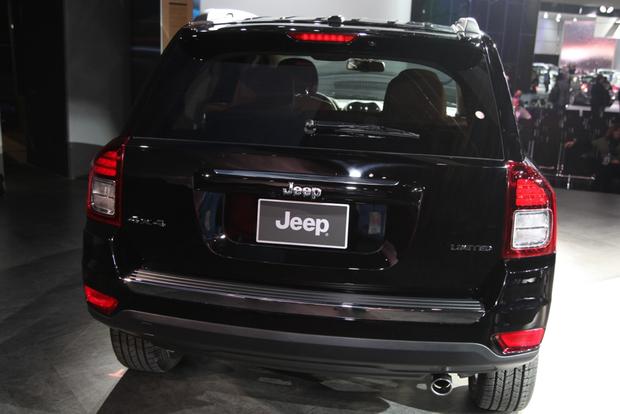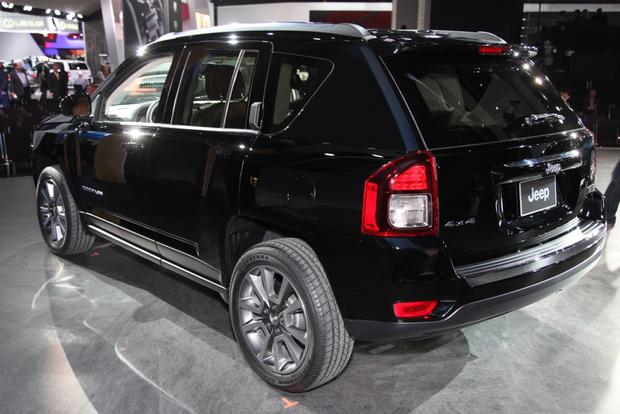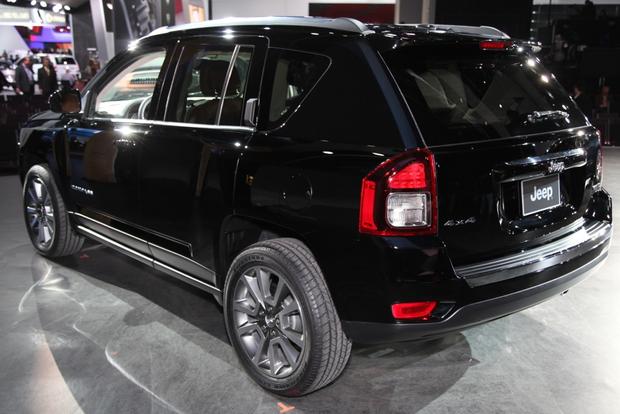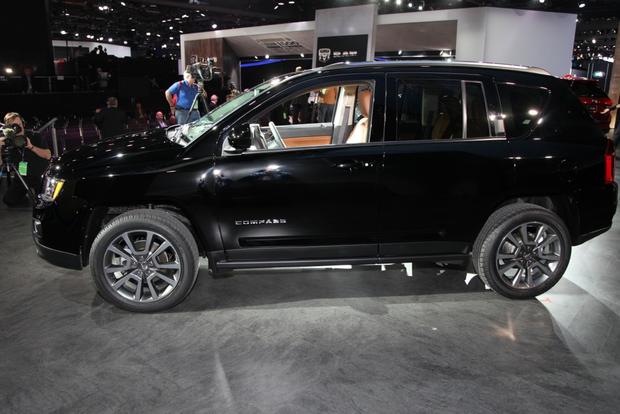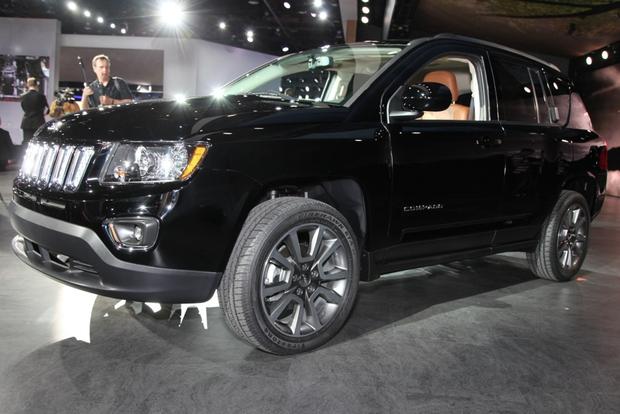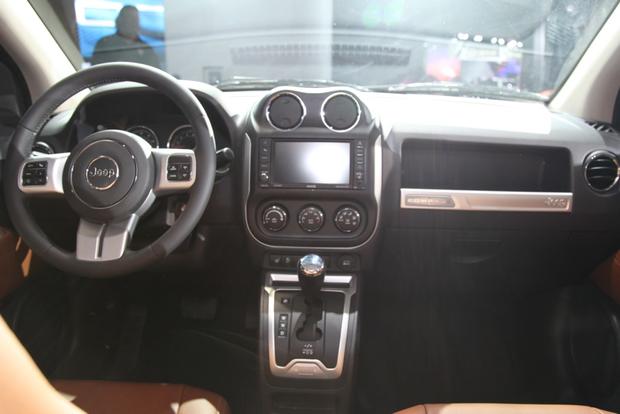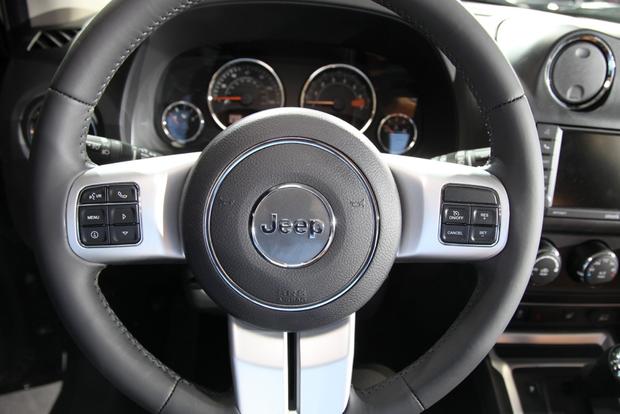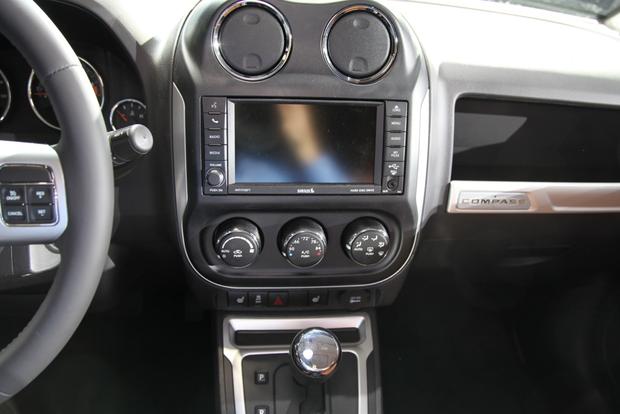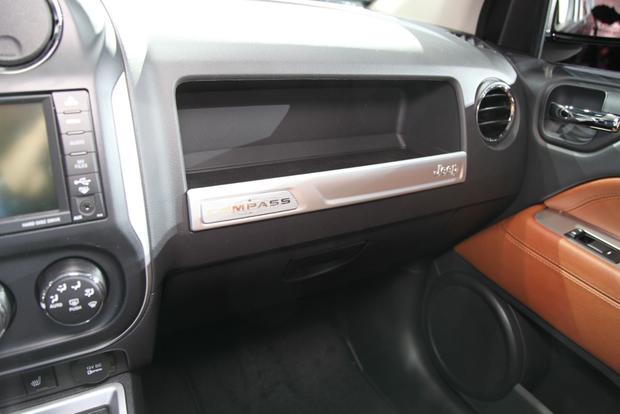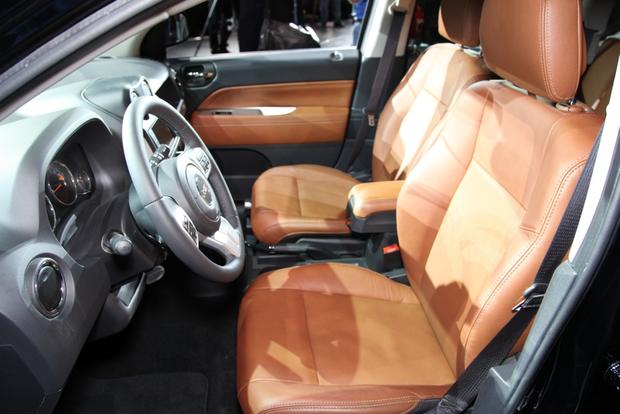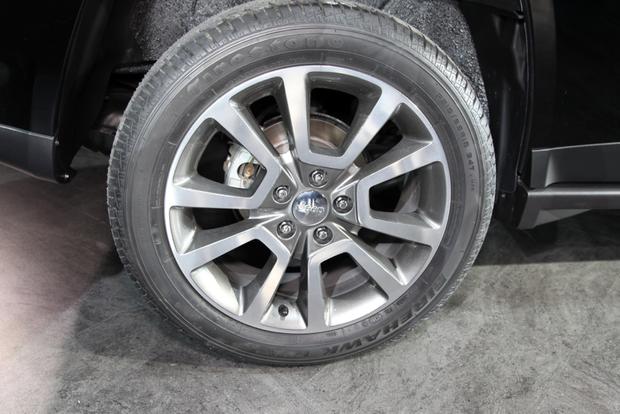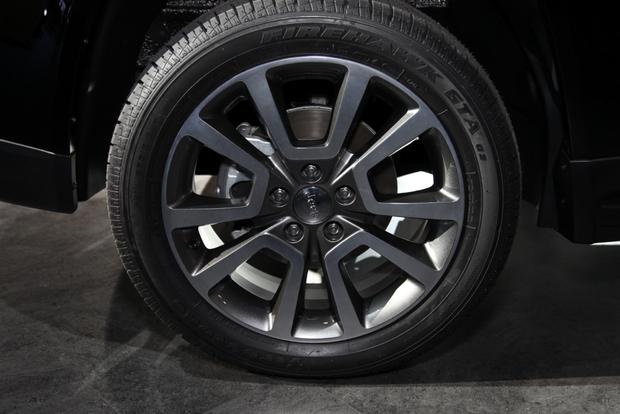 The 2014 Jeep Compass gives customers "everything they want in a compact SUV," according to the company that makes it. A bold statement, but with some justification. Safety gets a boost with standard-issue front seat-mounted airbags and an optional rearview camera. Jeep also claims fuel economy of up to 30 mpg, plus off-road ability worthy of the brand and its iconic seven-slot grille.
The revamped Compass can now come with a six-speed conventional automatic, which should make for much happier campers. A continuously variable transmission (CVT) used to be the sole option for those who don't like stick shifts. The previous CVT never won any fans because it was slow to react and no stranger to droning. Jeep says it has been reworked for a more "pleasing engine response." But the six-speed auto will probably be more popular.
On the subject of campers, the Compass comes as a front-wheel-drive model, or buyers may choose from two all-wheel-drive setups -- one more sophisticated and offering greater off-road capability than the other. Combine all-wheel drive with decent ground clearance and the Compass could take you places where you'd definitely need a compass rather than a road sign.
On the subject of 30 mpg, that figure may be obtainable on the highway by choosing the 2.0-liter engine paired with the standard five-speed manual transmission and front-wheel drive. It makes 158 horsepower and 141 pound-feet of torque.
If it's possible to stretch to the 2.4-liter, that will bring 172 hp and 165 lb-ft. Gas mileage is still bearable: 23 mpg in the city and 28 mpg on the highway, running a front-drive/manual transmission setup.
As witnessed at the 2013 Detroit Auto Show, the 2014 Compass has also seen some changes around its nose and tail. The lighting in particular looks a little more high-tech. The upper trim levels also get some minor tweaks in their cabins.
The 2014 Jeep Compass is available in spring 2013; trim levels are Sport, Latitude and Limited. Pricing will be announced nearer the time.
What it means to you: Many compact SUV crossovers don't have the tough Jeep image or hardware, so the made-in-America Compass could be an ideal pick.
What do you think of the 2014 Jeep Compass? Let us know in the comments below.