RESEARCH NEW YORK AUTO SHOW BY YEAR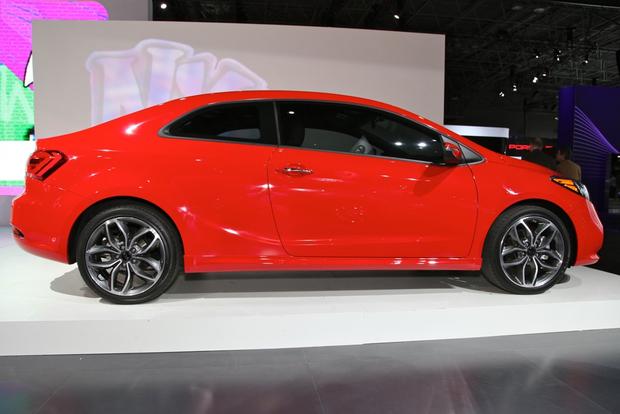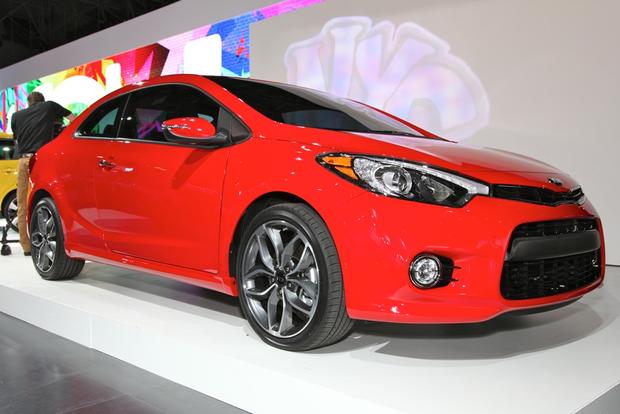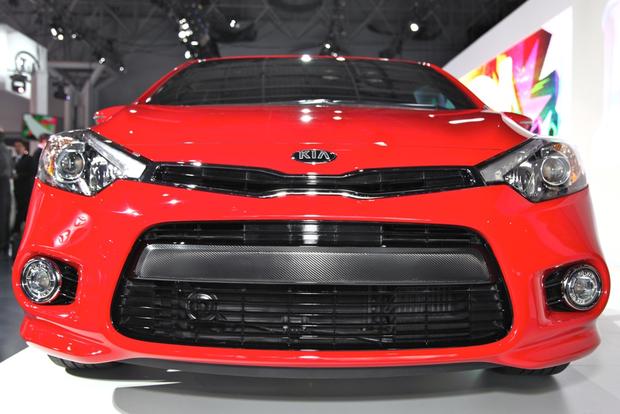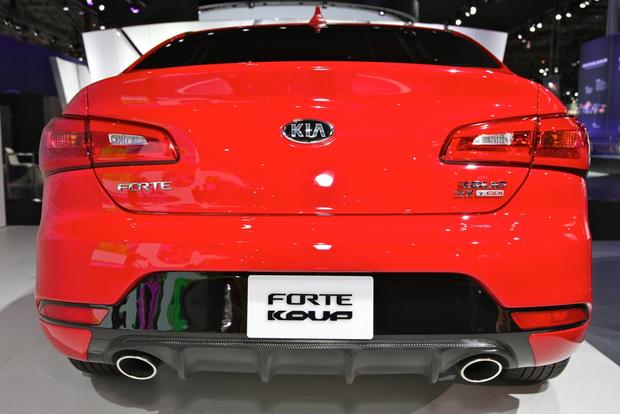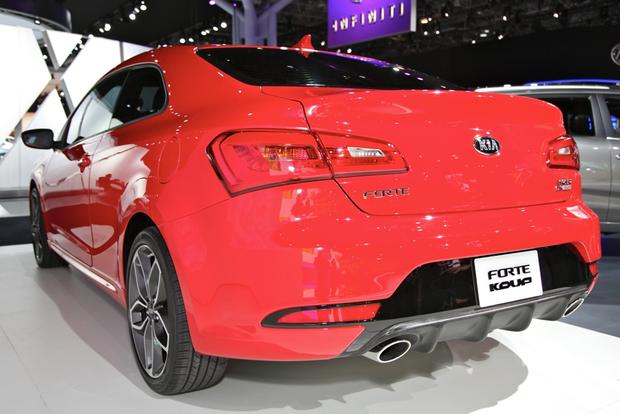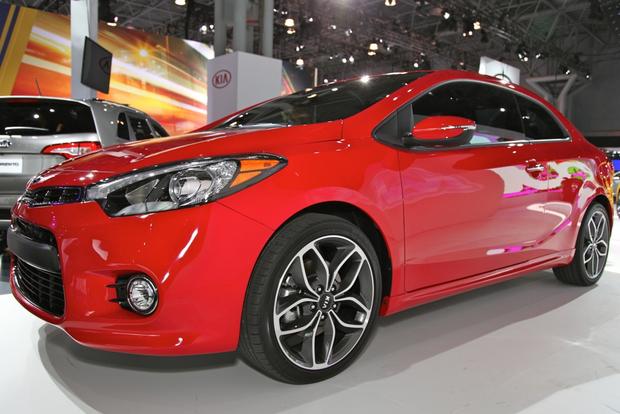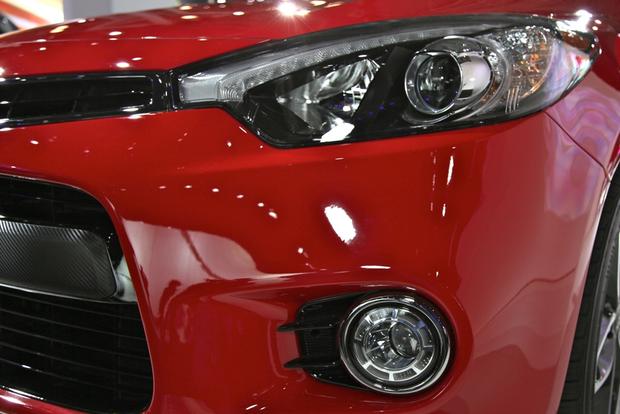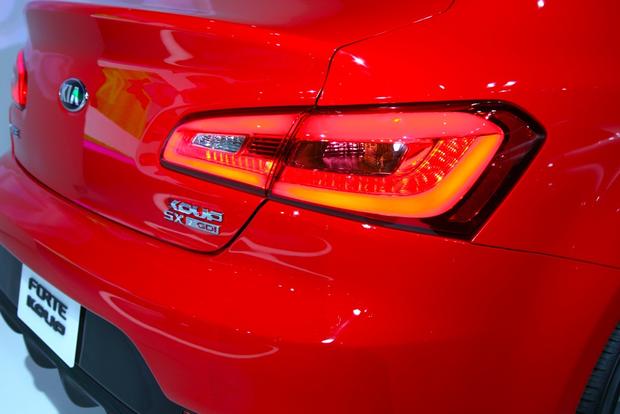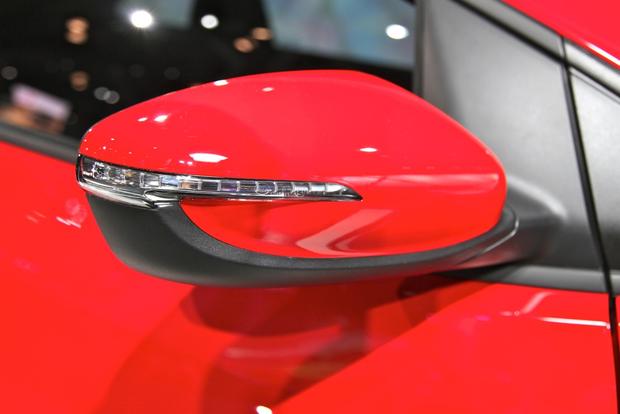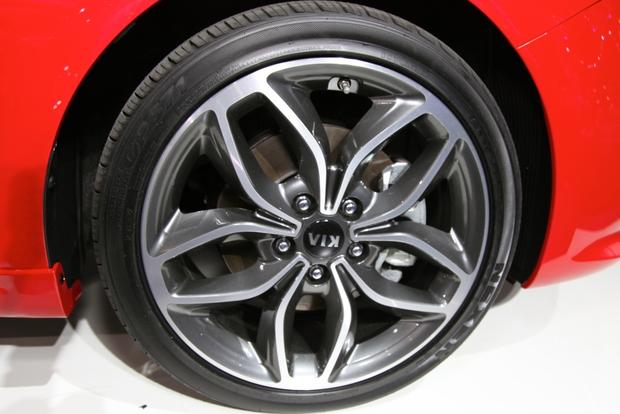 What is it?
The 2014 Kia Forte Koup is the eye-catching coupe version of the redesigned 2014 Kia Forte sedan.
We knew Kia was onto something with the previous Forte, a stylish, capable car that really put the upstart Korean automaker on the small-car map. But there were still some rough edges, including forgettable engines and a bland interior, so Kia went back to the drawing board. We saw the first fruit of this labor, the dynamic 2014 Forte sedan, at the LA Auto Show a few months back, and now it's the two-door Forte Koup's time to shine in New York.
With the outgoing Forte Koup, we always felt like there was a "but..." when we recommended it, but there are no "buts" about the new one. The 2014 Kia Forte Koup is quite simply one of the most appealing compact coupes we've seen yet.
How much?
Pricing for the 2014 Koup hasn't been revealed yet, and it's hard to project the premium Kia might charge over the less-appealing outgoing model. Currently, the 2013 Forte Koup starts around $18,000 and tops out at about $21,000. Given Kia's reputation for value, we don't expect huge price increases for 2014, but at the same time, the redesigned Koup's upgrades -- particularly with the turbocharged -- will allow it to play in a higher league.
When can you get it?
The 2014 Forte Koup should arrive in Kia dealerships this fall.
Add it to your Shopping List because...
The 2014 Forte Koup is just plain sexy -- and now it's got alluring engines and a nicer interior, too.
In truth, the new Koup's styling isn't the biggest news here, because the original Koup was already pretty good looking. What's really notable about the 2014 Koup is what's beneath that sultry sheet metal.
First of all, even the entry-level EX model now comes with a cool engine, namely, a 2.0-liter 4-cylinder that generates a healthy 173 horsepower thanks to direct injection. As for the range-topping SX, the uninspiring old 2.4-liter engine has been ditched in favor of a turbocharged 1.6-liter motor that pumps out 201 hp and 195 lb-ft of torque. This is essentially the same engine that powers the Hyundai Veloster Turbo, and we love its sporty power in that car, so it should be a perfect match for the Forte Koup.
Expect fuel economy above 30 mpg for the SX, while 40 mpg is a distinct possibility for the EX.
The other newsworthy item is the overhauled cabin, where higher-quality materials and a re-imagined dashboard should combine to create an upscale, even trendy vibe. As you'd expect of a Kia, the list of standard and available features is generous, including xenon headlights, connectivity options galore, and a 10-way power driver seat with heating and cooling.
Other cars to consider:
Honda Civic Coupe: Always a popular choice in this class, the Civic coupe continues to appeal thanks to up-to-date features and Honda's strong reputation for reliability.
Hyundai Veloster: Hyundai's funky three-door Veloster hatchback shares the Forte Koup SX's turbocharged engine and adds both versatility and its own unique fashion sense.
Scion tC: Treated to some upgrades of its own for 2014, the Toyota-built Scion tC remains a stylish and smart two-door choice.
Used Subaru BRZ: The recently introduced BRZ and its Scion FR-S sibling will soon start to trickle onto used-car lots, and we'd jump at the chance to enjoy their classic sports-car handling for the price of a new compact coupe.
Used MINI Cooper: Highly appealing as a certified pre-owned option, the MINI Cooper offers stellar fuel economy, hatchback convenience, a fun-to-drive personality, and of course that inimitable MINI style.
See all New York Auto Show news.
Do you like the new Kia Forte Koup as much as we do? Tell us in the comments below.