RESEARCH NEW YORK AUTO SHOW BY YEAR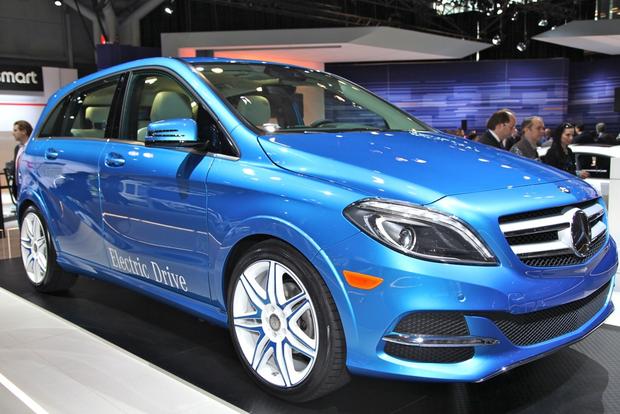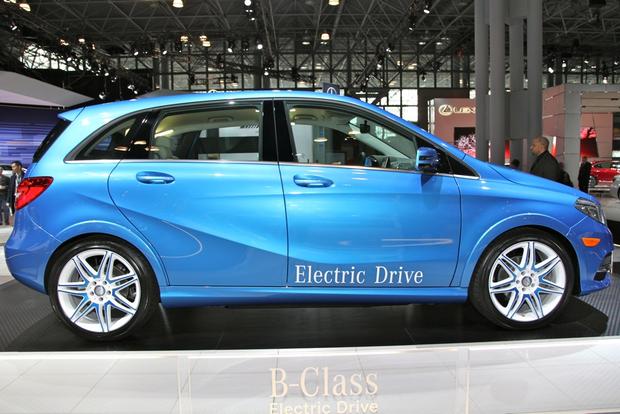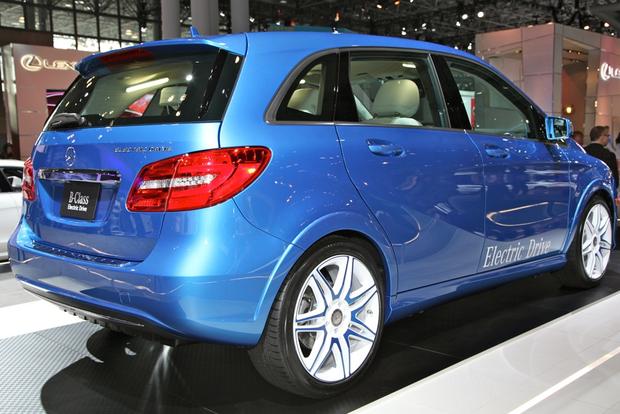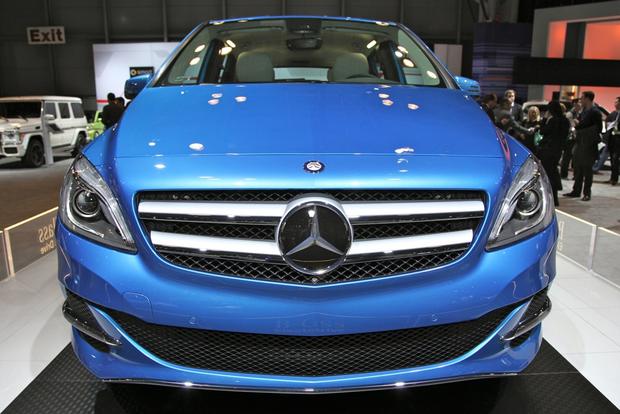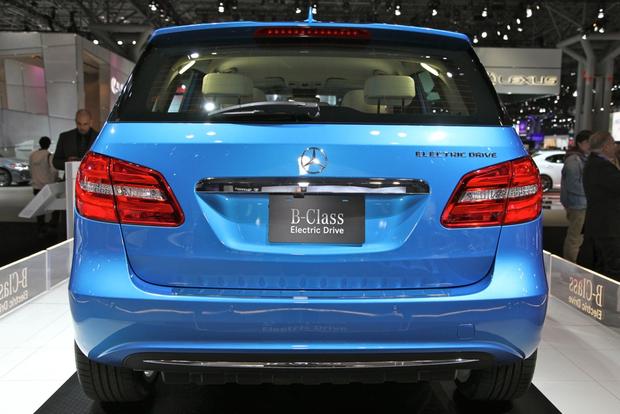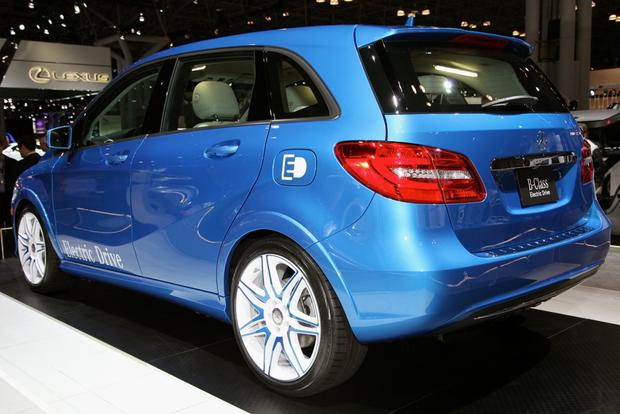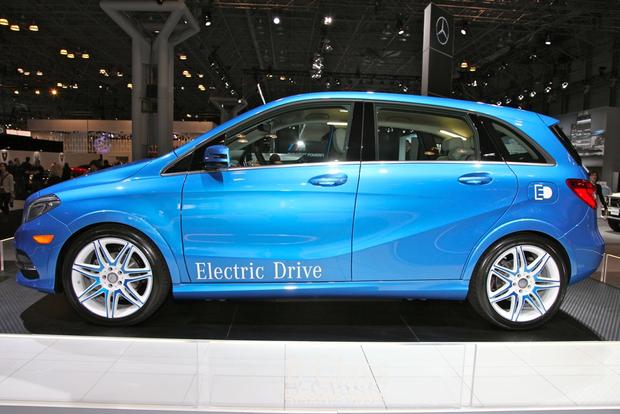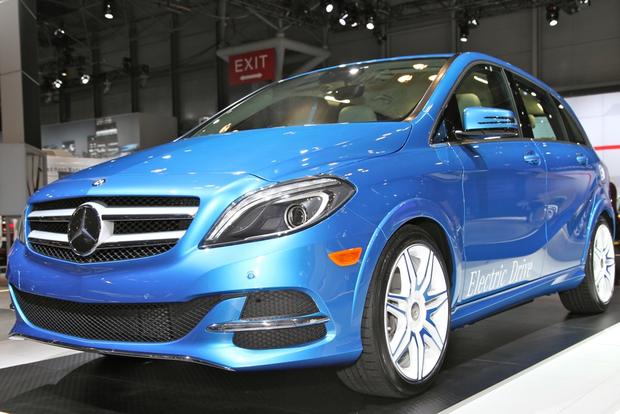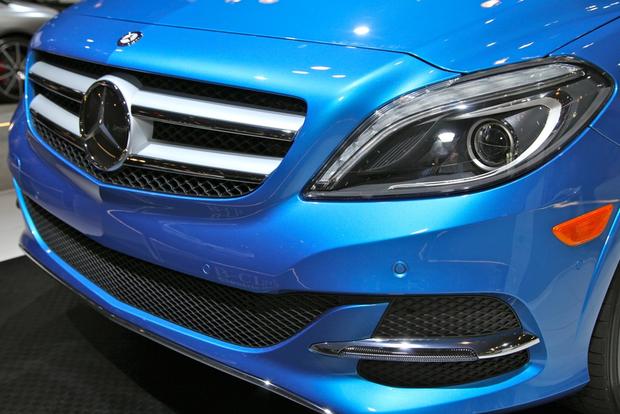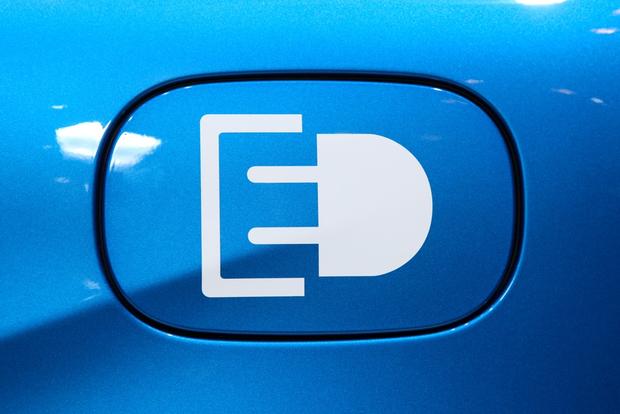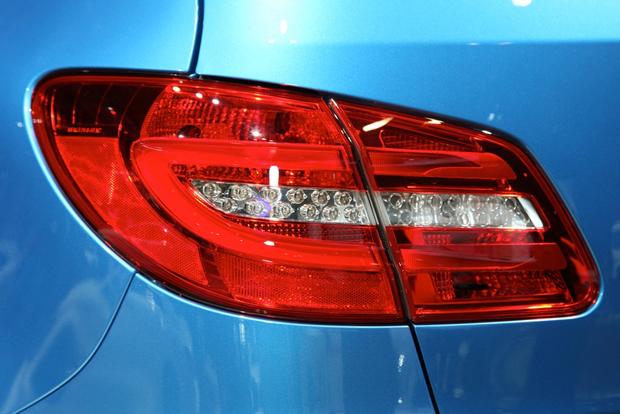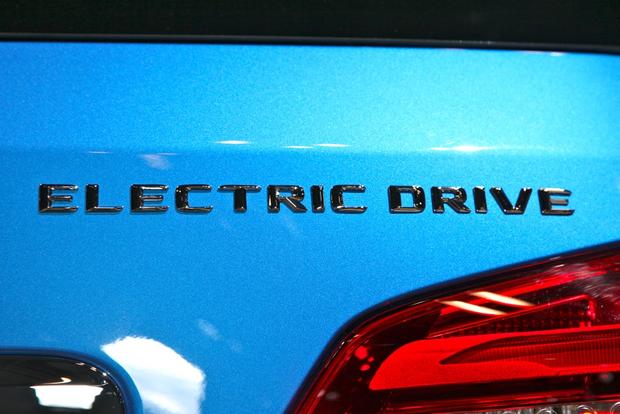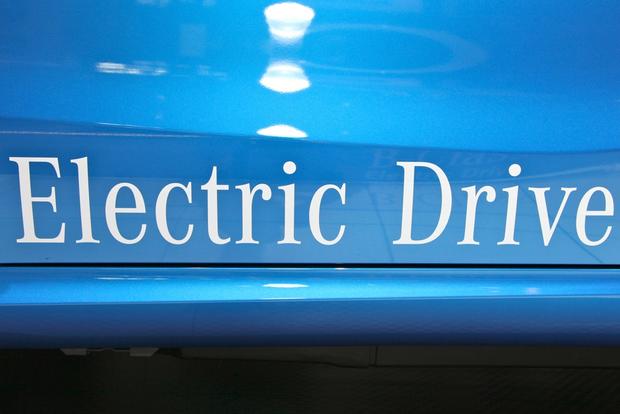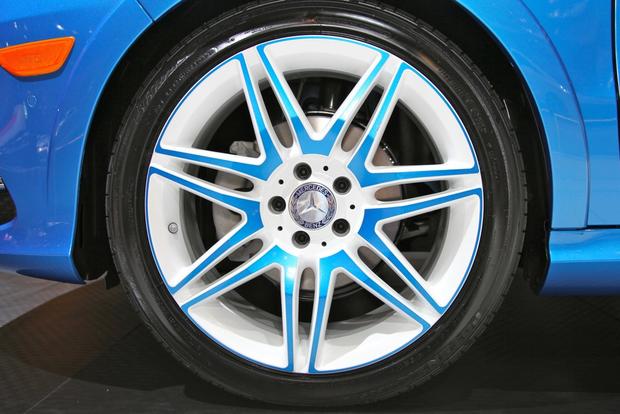 What is it?
The B-Class is a Mercedes-Benz hatchback, currently offered in foreign markets like Europe and Canada. The 2014 Mercedes-Benz B-Class Electric Drive is an all-electric version of the model slated to go on sale in the U.S. It's powered by a 28-killowatt-hour (kWh) lithium-ion battery that delivers 134 horsepower and 228 lb-ft of torque. Despite its relatively low power figures, the B-Class Electric Drive still reaches 60 miles per hour in less than 10 seconds. And, according to Mercedes, it has a range of around 115 miles.
How much?
Mercedes hasn't announced pricing, but we'd expect pricing it to start well above $40,000. Of course, that's before various federal and state tax credits available for electric vehicles.
When can you get it?
The all-electric B-Class goes on sale in May 2013.
Add it to your shopping list because...
With 115 miles of range, the all-electric B-Class is a serious competitor to many of today's best electric vehicles like the Nissan Leaf. But it also offers an upscale image, thanks to its Mercedes badge and high-end features. That's good news for luxury-oriented shoppers who want to reduce their environmental impact. Like most EVs, the 2014 Mercedes-Benz B-Class Electric Drive can be recharged from any power outlet. But for customers who install a 240-volt Level 2 charger, Mercedes says the B-Class can recharge to provide 60 miles of range in just two hours.
Other cars to consider:
Chevrolet Volt: The Volt uses a range-extending gasoline engine in addition to its electric motor, so you can keep driving without recharging. Like the B-Class, the Volt is also a 5-door hatchback -- and it also starts around $40,000 before incentives and tax rebates.
Ford C-Max Energi: The C-Max Energi shares the B-Class's tall-roof, 5-door bodystyle. In fact, the two models are close competitors in Europe. In the U.S., the C-Max comes in two forms: a hybrid and the Energi, which is a range-extended EV like the Chevy Volt. The C-Max Energi starts around $34,000.
Ford Focus Electric: Priced from $40,000, the Focus Electric also offers a fully electric drivetrain and a hatchback bodystyle. With 143 hp, the Focus Electric is slightly more powerful than the B-Class.
Nissan Leaf: The Leaf remains the most popular electric car. The 2013 Leaf starts under $30,000, while upscale versions can reach into the high-$30,000 range. The leaf has 107 horsepower and can travel about 100 miles on a single charge.
Toyota Prius Plug-In: Unlike the B-Class or the Focus, the Prius Plug-In uses an electric motor mated to a range-extending gasoline engine. Priced from $33,000, high-end versions of the Prius Plug-In offer premium features such as radar cruise control and a heads-up display.