RESEARCH NEW YORK AUTO SHOW BY YEAR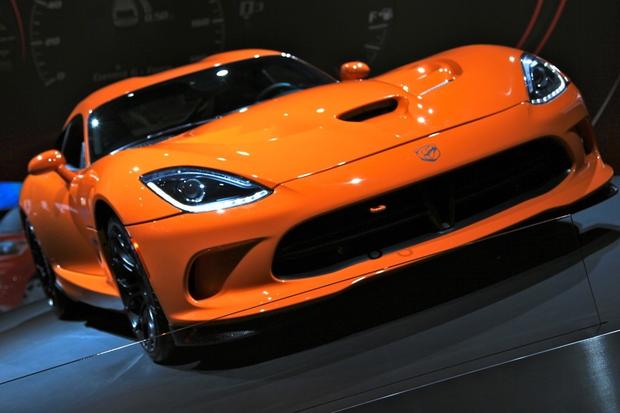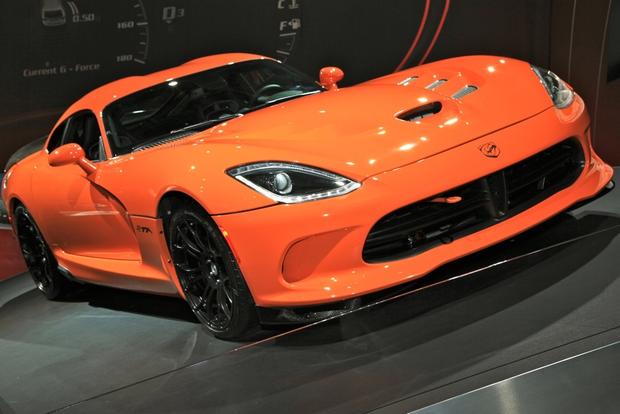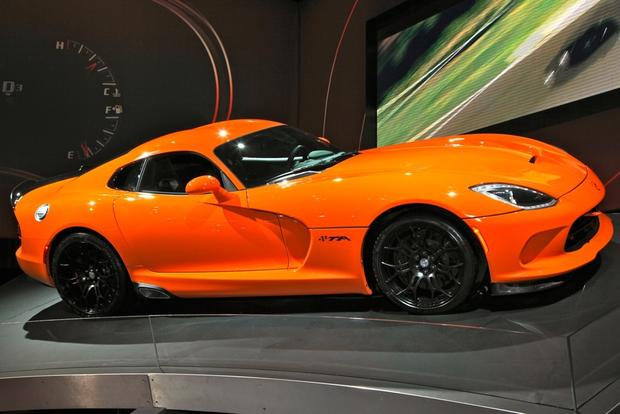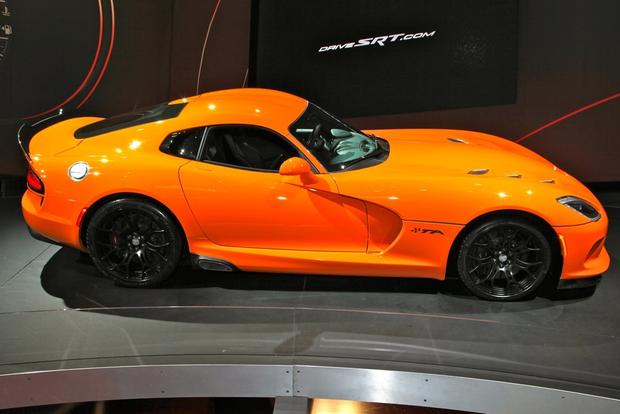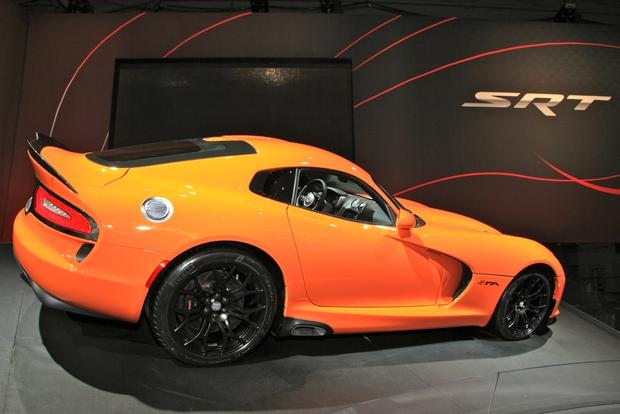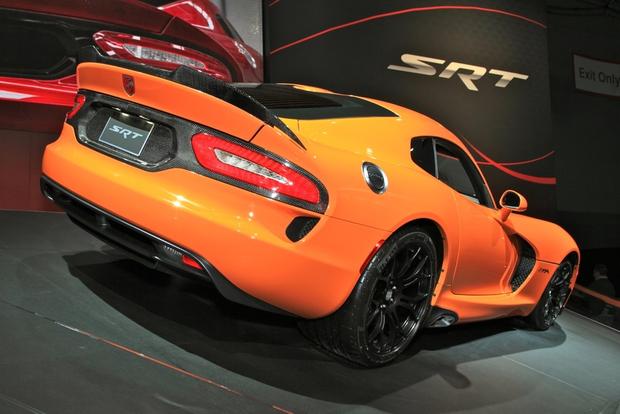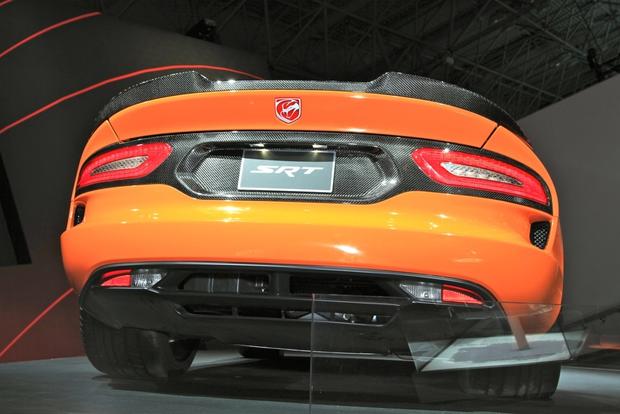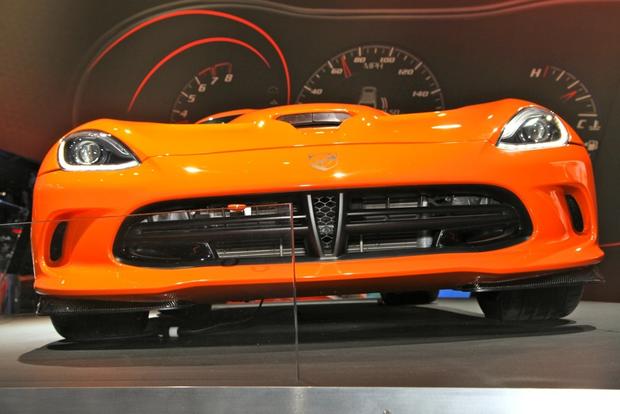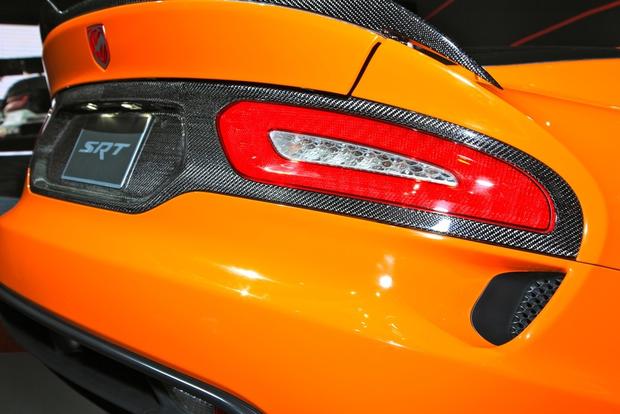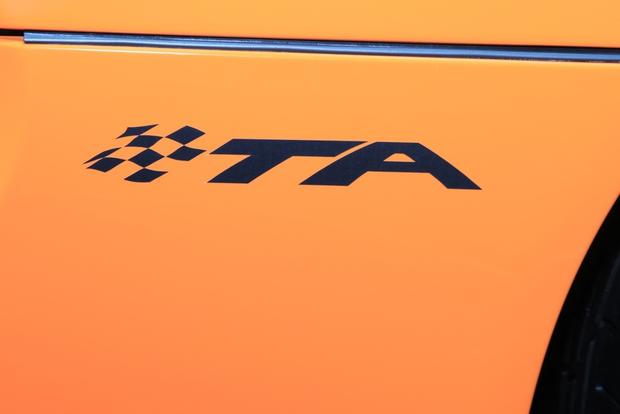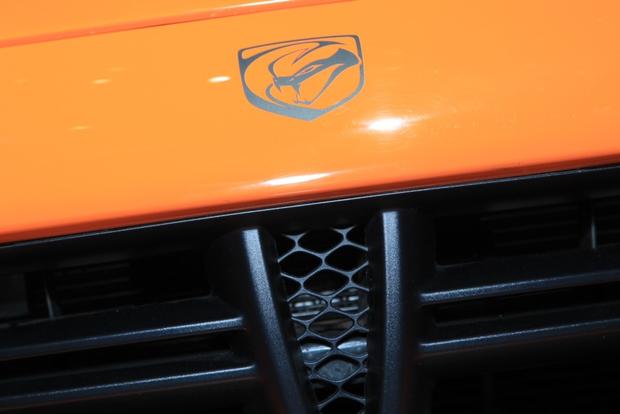 What is it:
The 2014 SRT Viper TA is a track-ready version of the upcoming SRT Viper. In addition to the go-fast items on the already wild Viper, the Viper TA adds several aerodynamic upgrades. They include a front splitter and rear spoiler made from carbon fiber. It also offers a track-tuned suspension system and the Viper's signature "Stryker" emblem on the hood. SRT will build just 33 units of the Viper TA, each finished in Crusher Orange.
How much:
Official pricing hasn't been announced. But we expect the TA to start around $115,000.
When can you get it?
Fall 2013
Add it to your shopping list because...
If you saw the Viper's debut last year in New York and said "I want more," the Viper TA is the car for you. While it keeps the regular Viper's 640-horsepower 8.4-liter V10 - and its immense 600 lb-ft. of torque - it adds track-ready performance. It also boasts an available three- or six-point harness, essentially goading drivers into taking it to the track. But if the 2014 SRT Viper TA excites you, act quickly: with a production run of just 33, it won't be available for long.
Other cars to consider:
Audi R8: with a base price of around $115,000, the R8 is a close competitor to the Viper on price alone. Some will choose the Audi for its finesse, brand name, and exceptional quality. But the Viper is far more powerful - and the track-oriented TA will likely run circles around the 420-hp R8 on a race track.
Chevrolet Corvette: the all-new Corvette debuts this fall. That's just in time to go head-to-head with the latest Viper. With 450 horsepower, it may not quite be in the same league. But pricing will reflect that: the Corvette will likely start around $50,000.
Porsche 911: while the 911 is far more civilized than the Viper, it's still a hoot to drive fast. It also turns up the luxury, despite SRT's all-new interior. The only catch: for Viper TA money, the best 911 available still offers only 400 horsepower.
Used Porsche 911 GT3: the used market is full of choices for serious drivers who aren't afraid of running costs. One of the best is a Porsche 911 GT3, which - like the Viper TA - is also track-prepped. While a new GT3 will likely be priced out of the Viper's league, used models aren't quite as expensive. Just be sure to get an inspection, since many have been driven hard on a race track.