RESEARCH LA AUTO SHOW BY YEAR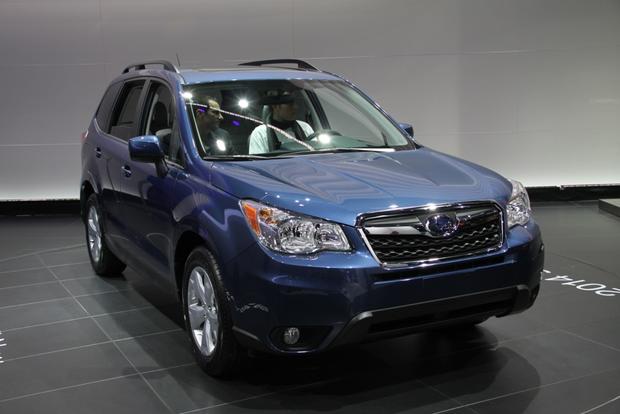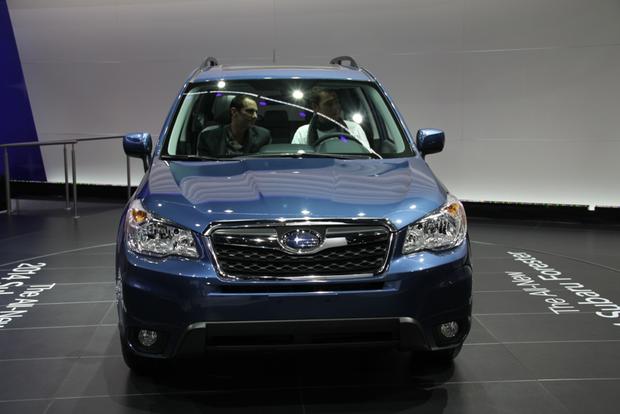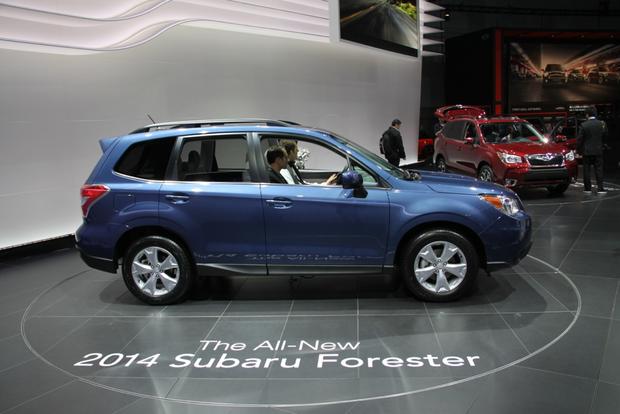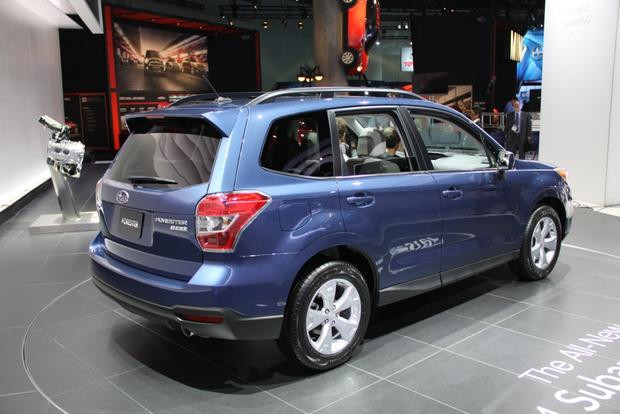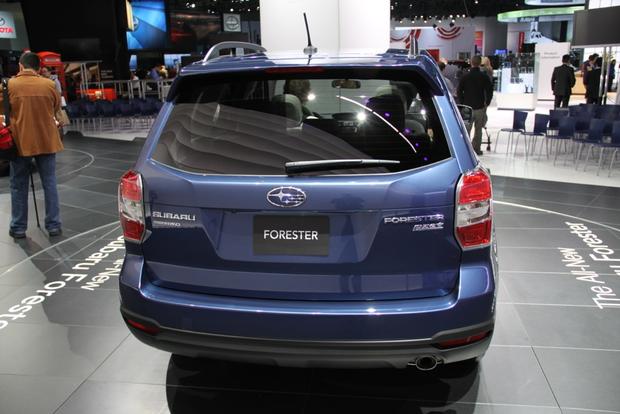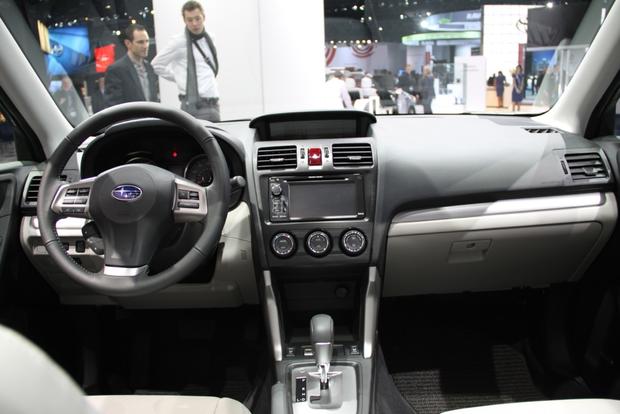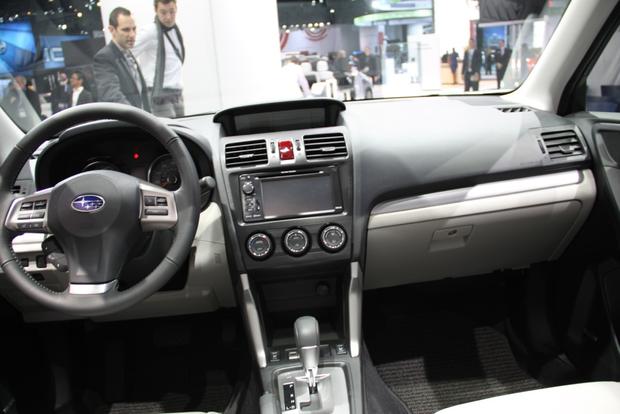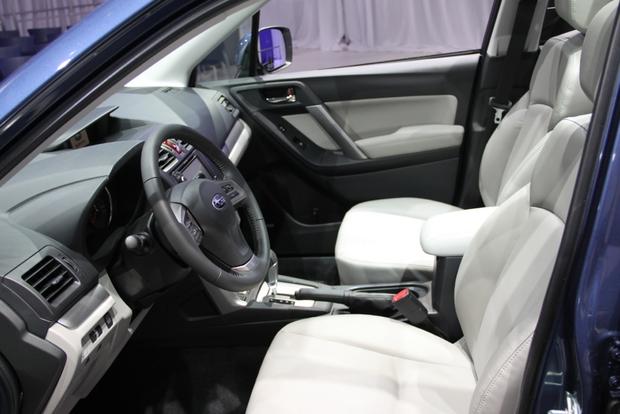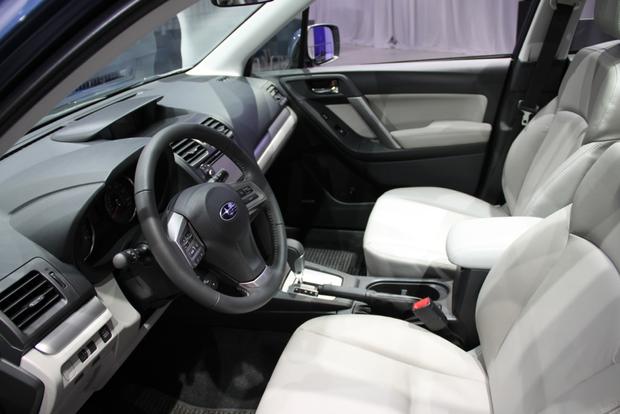 Subaru revealed all-new Forester at this year's LA Auto Show.
Choice of two 4-cylinder engines: 2.5-liter or turbocharged 2-liter.
New Forester will be most fuel-efficient vehicle in its segment.
Subaru unveiled the fourth generation of the Forester at the 2012 LA Auto Show. The iconic Forester crossover first debuted for the 1998, and is one of Subaru's bestselling models. The 2014 Subaru Forester is more powerful, fuel-efficient and capable than ever.
For 2014, Subaru offers two models of the Forester: the 2.5i and the 2.0XT. The 2.5i features a 2.5-liter 4-cylinder 170 horsepower "boxer" engine (so called because the cylinders are mounted opposite of each other, like two boxers squaring off). The 2.5i is available in four trim levels: base, Premium, Limited and Touring. The 2.0XT has a new 250 hp, turbocharged 2-liter 4-cylinder boxer engine. The 2.5i is available with two new transmission options: a 6-speed manual and a continuously variable transmission (CVT) that Subaru calls "Lineartronic." The CVT has two shift modes: fully automatic and manual shifting activated by paddle shifters behind the steering wheel.
Just as with the last generation of Forester, all-wheel drive is standard. Despite the extra weight and drag of the all-wheel drive system, the Forester is expected to achieve 24 mpg in the city, 32 mpg on the highway, with a combined rating of 27 mpg, making it the most fuel-efficient all-wheel drive vehicle in its segment.
The all-new 2014 Subaru Forester is only slightly larger than the last generation at 1.4 inches longer and 0.6 inches wider. However, it has 6.4 cu-ft more of rear cargo room, totaling 74.7 cu-ft. Not only is the Forester more usable with 8.7 inches of ground clearance, but it also looks much sportier. Subaru has updated the hawkeye-style headlights to give it a more menacing look. The 2.0XT is even sportier, with a more aggressive bumper and a one-piece mesh grille. At the top of the range, Touring models get chrome accents around the fog light bezels for a classy look.
A backup camera with color display is standard on all 2014 Foresters, but navigation with smartphone connectivity is still an optional upgrade. Additionally, Subaru is offering its EyeSight driver assistance system on the new Forester. The EyeSight system utilizes dual cameras to monitor the road ahead and warn drivers of dangers--and will even automatically apply the brakes if needed.
What it means to you: Subaru updates the Forester to be more versatile and fuel-efficient, to stay ahead of the growing compact crossover competition,
See more LA Auto Show news.
What do you think of the new Subaru Forester? Share your thoughts in the comments below.