RESEARCH GENEVA AUTO SHOW BY YEAR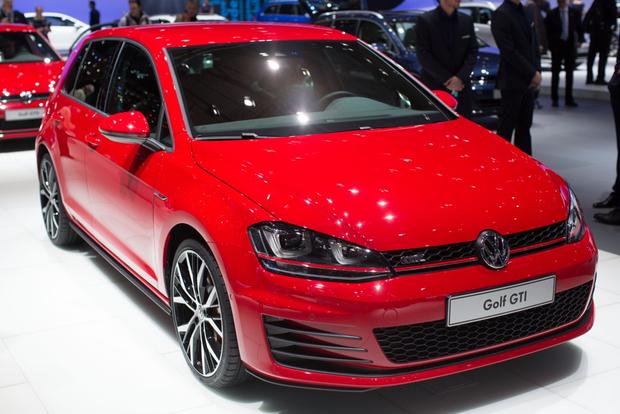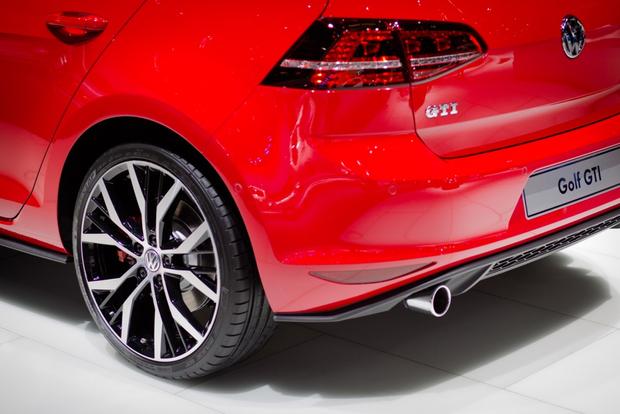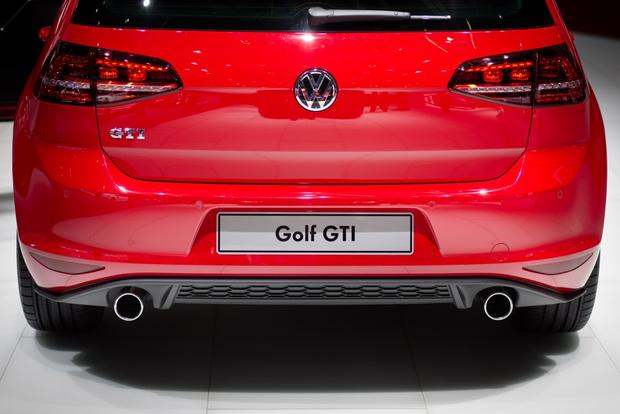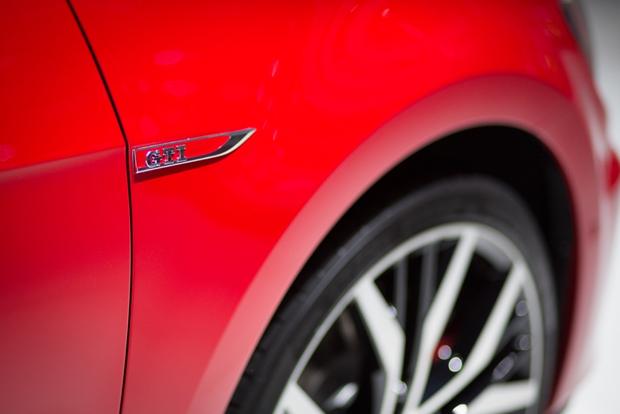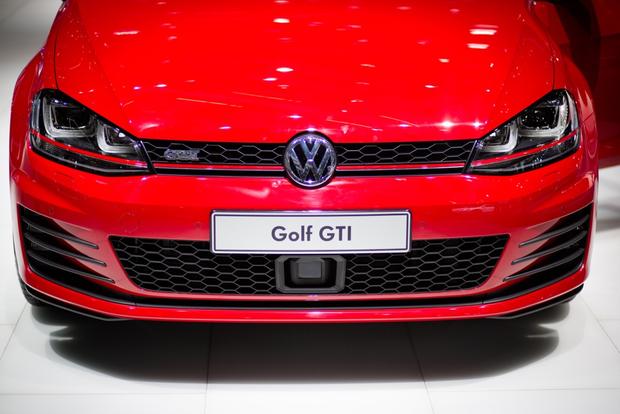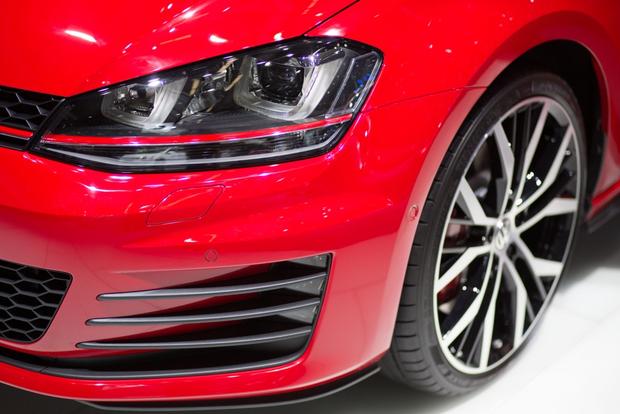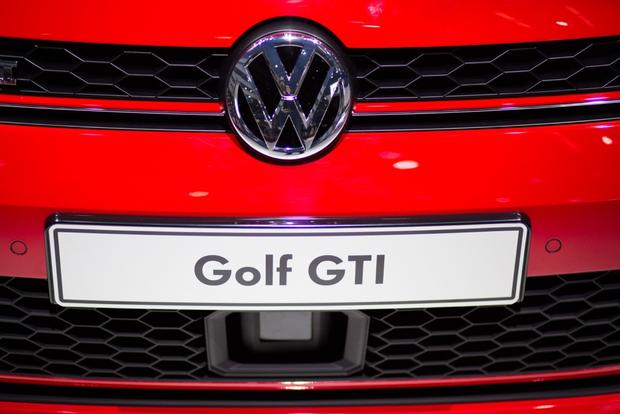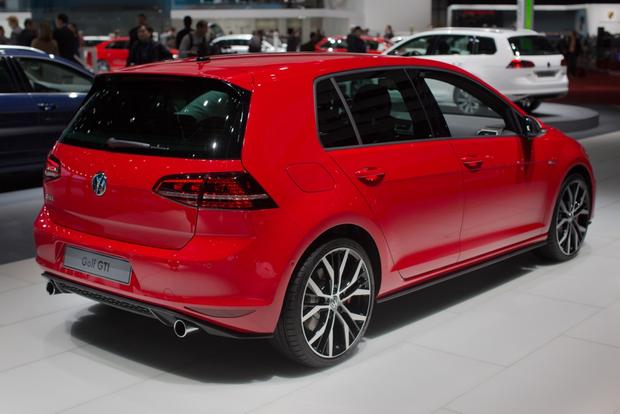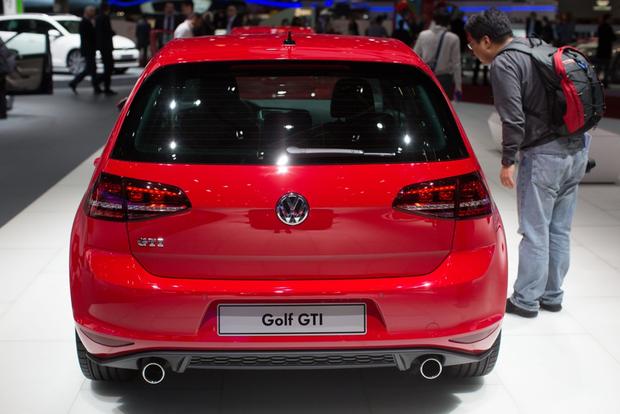 2014 GTI offers up to 230 hp
Manual or DSG automatic
New styling inside and out
This year's Geneva Auto Show marks the debut of the 2014 VW GTI. The seventh-generation GTI features new styling, an upgraded interior and - of course - more horsepower.
On the outside, the 2014 GTI offers many of the same styling revisions as the 2013 Volkswagen Golf. That means changes aren't drastic, but rather evolutionary. In front, new headlights include LED daytime running lights. There's also a new, more aggressive front bumper. In back, the hatchback boasts new taillights and an updated rear bumper.
Inside, the 2014 GTI includes even more drastic changes. The center stack is totally overhauled, providing a more fluid look compared to today's segmented appearance. The climate controls are all-new. The three-spoke steering wheel is also updated, as is the DSG transmission's gear selector. But the GTI retains its famous plaid seat pattern, which will likely cover tightly-bolstered front seats. As in today's model, leather upholstery will likely be on the options list.
Under the hood, enthusiasts will find the GTI's familiar 2.0-liter turbocharged four-cylinder engine. But while today's GTI offers just 200 horsepower, the new model boasts 220 hp. It also offers a performance package that boosts power to 230 horses. An available six-speed dual-clutch automatic propels the GTI to 60 mph in 6.5 seconds, or 6.4 with the performance package. A six-speed manual remains standard.
Just like today's model, the 2014 GTI will be offered in three- and five-door bodystyles. The standard wheels are 17-inch alloys, which look big in the car's wheel arches - just like today's 18-inch "Detroit" wheels. According to Volkswagen, three colors will be available at launch: Black, Pure White and Tornado Red.
The 2014 VW GTI will reach European dealers in May. Pricing and a launch date for the US-spec GTI have not yet been announced, though we expect to see it this summer with only a slight price increase over today's model.
What it means to you: If you're in the market for a GTI, consider holding out for the new one. Or, act soon for a good deal on the outgoing model.