RESEARCH DETROIT AUTO SHOW BY YEAR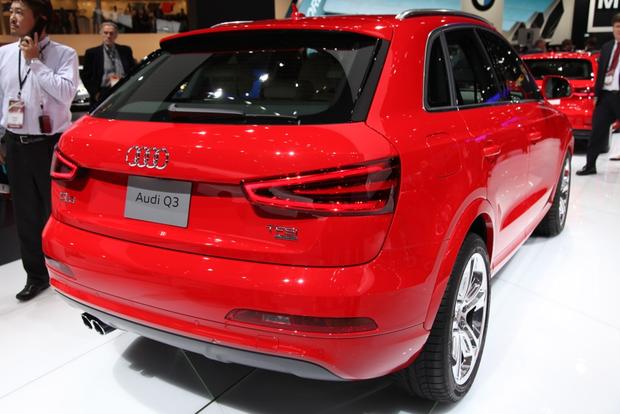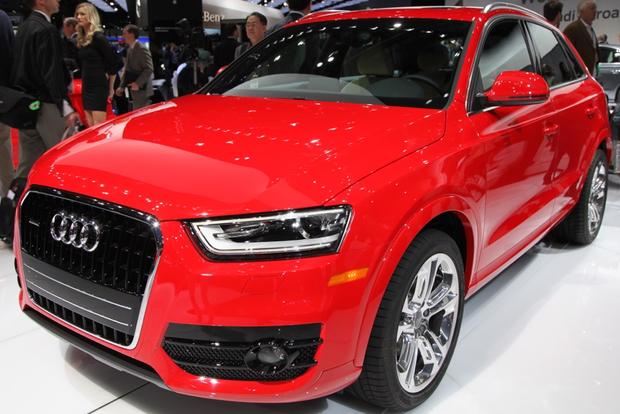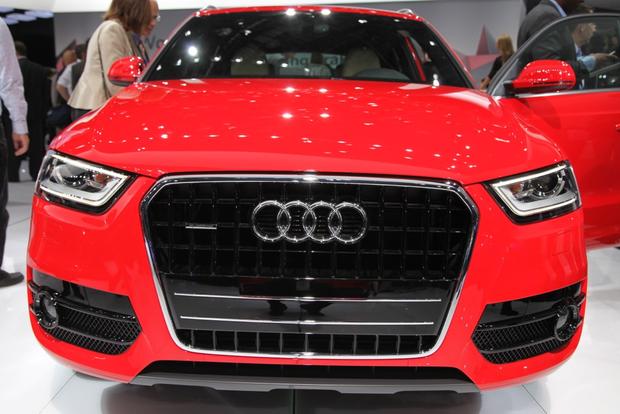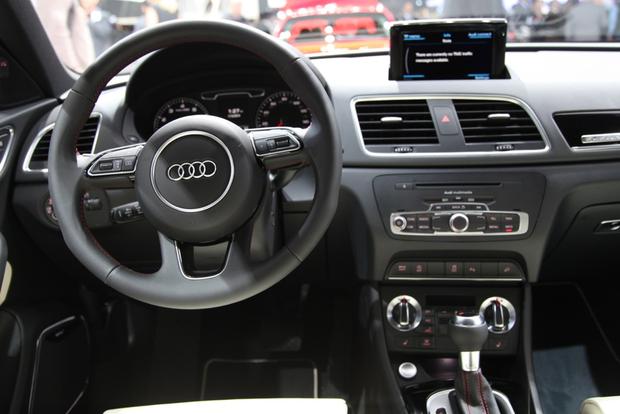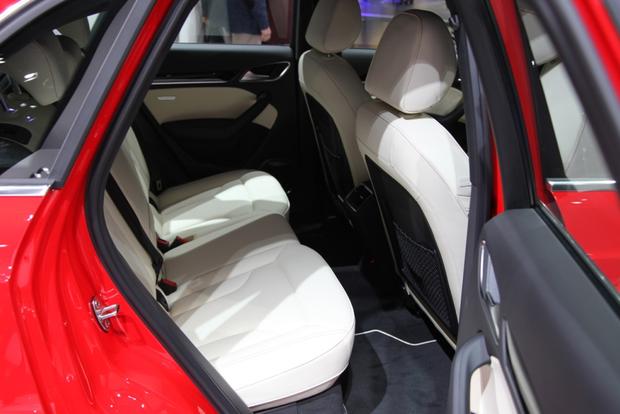 What Is It?
The 2015 Audi Q3 is a premium compact crossover SUV that's even more compact than the Q5 crossover. In Audi's universe, anything beginning with a Q signifies an SUV of some description, the largest being the Q7.
This is an all-new model. It's been on sale in some parts of the world since 2011 but makes its North American debut at the 2014 Detroit Auto Show. When it goes on sale in the U.S., the engine bay will house the proven 2.0-liter 4-cylinder unit that powers so many VW/Audi machines. Output is 200 horsepower and 207 lb-ft of torque. This is linked to a 6-speed automatic transmission sending drive to the front wheels, or there's the option of all-wheel drive.
With the rear seats up, cargo volume is 16.2 cu ft. Fold them down and that space increases to 48.2 cu ft. If this is an important consideration, bear in mind that the 2014 BMW X1 enjoys 25 cu ft and 56 cu ft, respectively.
Standard equipment includes a panoramic sunroof with a powered shade, 12-way power-adjustable and heated front seats (with leather seating surfaces throughout), and xenon headlights with LED daytime running lights and taillamps. Other options include a Bose surround-sound audio system with 465 watts coming out of 14 speakers, mobile Wi-Fi, parking assist and a power tailgate.
How Much?
To be announced, but the 2014 BMW X1 starts at $30,900. That's a useful ballpark figure.
When Can You Get It?
The 2015 Audi Q3 arrives in time for the fall of 2014.
Add It to Your Shopping List Because...
You're intrigued by this new trend for smaller premium crossovers that seem more suited to city and suburb dwellers than rural folk. Other makers will no doubt join in soon -- Lexus, for example.
Other Cars to Consider
2014 BMW X1 -- A strong rival for the Q3 and already on sale.

2015 Mercedes-Benz GLA250 -- Also due to reach dealerships by the fall. It's based on the CLA, Mercedes-Benz's fast-selling new compact sedan.

2014 MINI Countryman John Cooper Works ALL4 -- This particular model brings similar power and all-wheel drive as standard. It's a fun machine for canyon roads.

2014 Land Rover Range Rover Evoque -- For those who think $31,000 is too little for a premium small crossover, there's always this, starting at $41,100.

Used Audi Q5 -- A 2010 or maybe even a 2011 model can be had for this kind of money. It's still a current version, so it doesn't look at all dated. It offers more space as well as the possibility of a bigger engine, since the Q5 range includes a 3.2-liter V6.

Used BMW X3 -- Again, more space, more engine options. A 2011 xDrive28i could be a sweet choice.