RESEARCH GENEVA AUTO SHOW BY YEAR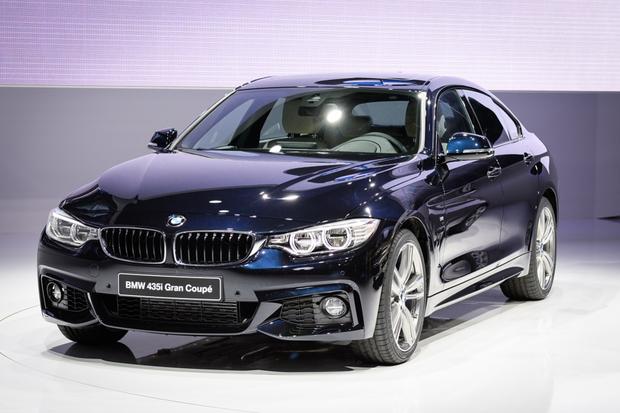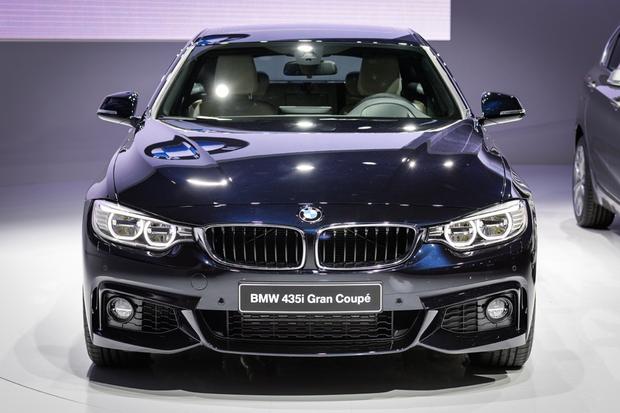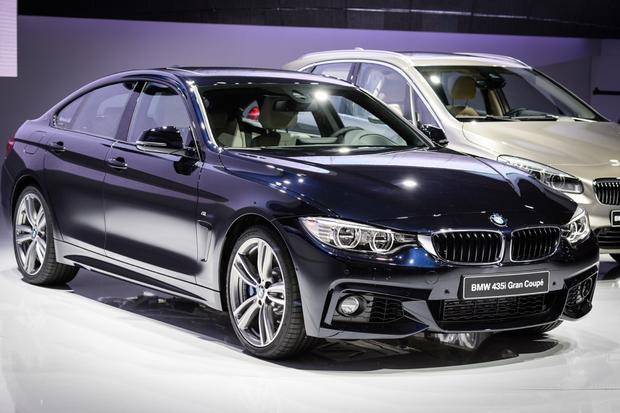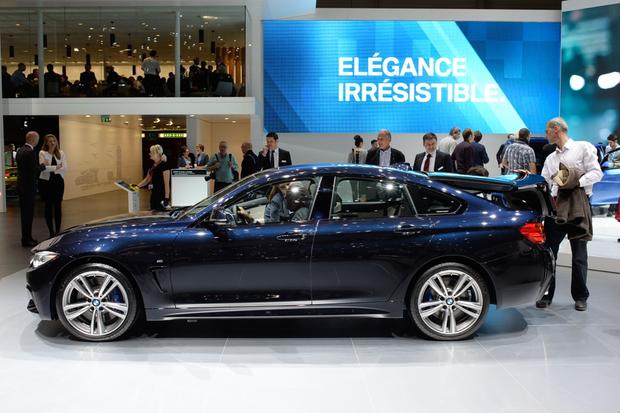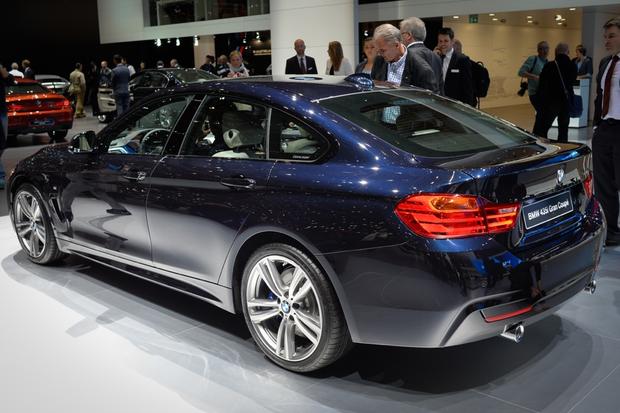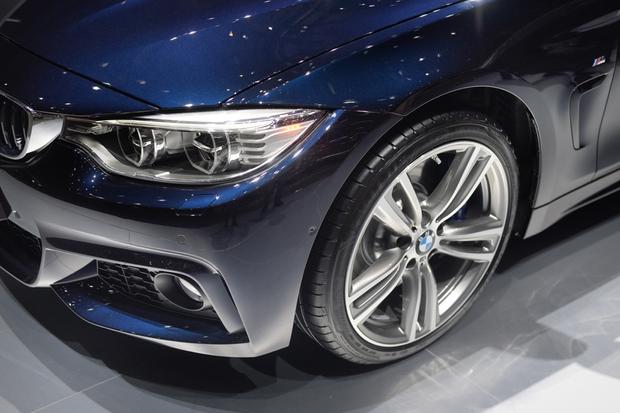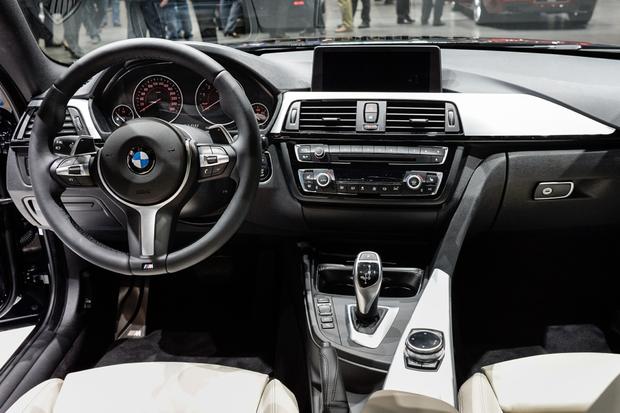 What Is It?
Quick, name all the variants of the latest BMW 3 Series and its newly renamed coupe compatriot, the 4 Series. Unless you work at a BMW dealership, you'll likely need Google to complete the task. We've lost count ourselves, but there's one we're sure to remember, and it's the 2015 BMW 4 Series Gran Coupe on display at this year's Geneva Auto Show.
The "Gran Coupe" moniker was first applied to the slinky 6 Series Gran Coupe, which took BMW's rather bulbous top-dollar luxury coupe, the regular 6 Series, and turned it into a delectable 4-door creation. Although the regular 4 Series coupe is an attractive car in its own right, we daresay BMW has outdone itself again with the 4 Series Gran Coupe. In the simplest terms, it's a 4-door 4 Series (even the exterior dimensions are the same), but there's more going on here than meets the eye. The 4 Series Gran Coupe is also a hatchback, so it's got folding rear seats that open up a healthy 45.9 cu ft of cargo space. Yet it also boasts the 4 Series' sportier suspension setup for theoretically superior handling relative to the standard 3 Series sedan.
Under the hood, the Gran Coupe will carry over the coupe's offerings, ranging from a turbocharged 240-horsepower 4-cylinder engine (428i) to a 300-hp turbo inline-6 (435i). Stick-shift fans, all three of you out there, will be disappointed to learn that every 4 Series Gran Coupe gets BMW's admittedly excellent 8-speed automatic transmission. In terms of fuel economy, the Gran Coupe's added versatility should be of little consequence, with BMW projecting the same highway ratings (35 miles per gallon and 32 mpg, respectively) as the 2-door 428i and 435i.
Ah, and then there's the styling. One of the models you may have overlooked in our initial exercise is the 3 Series Gran Turismo, a practical but rather unlovely hatchback version of the 3 Series sedan. Basically, the 4 Series Gran Coupe is the aesthetic antidote to that car. It looks great from every angle we see, merging the best of the 2-door's body style with long, lean 4-door proportions.
If there's one 3 Series/4 Series spinoff to have, the Gran Coupe could very well be it. With any luck, an M4 Gran Coupe won't be far behind.
How Much?
The 428i Gran Coupe will start at $41,225, while the 435i Gran Coupe will jump to $46,725. Notably, the 428i will be offered with xDrive all-wheel drive at a starting price of $43,225. At least initially, however, the 435i will be rear-wheel-drive only.
When Can You Get It?
Early summer 2014.
Add It to Your Shopping List Because…
You want the proverbial best of both worlds. We definitely prefer the way the 4 Series drives, but we miss the 3 Series' enhanced practicality for this generation, particularly its adult-sized back seat. With the 2015 BMW 4 Series Gran Coupe, there's no need to choose one or the other. Both come standard, with a handy hatchback and beautiful bodywork, to boot.
Other Cars to Consider
Audi Q5 -- The Q5 is a crossover, of course, but its sleek styling and agreeable handling make it a solid 4 Series Gran Coupe alternative. See especially the exuberant SQ5.
BMW X1 -- The X1 isn't nearly as new and shiny as the Gran Coupe, but it's a conceptually similar vehicle at a more attractive price.
Volkswagen CC -- It's not as fast as the BMW, but VW's own 4-door coupe is right there in terms of styling, and you'll save a bundle of cash.
Used Audi A7 -- If a sleek luxury hatchback is what you're after, check out a certified pre-owned A7. It's a class up from the 4 Series, and depreciation is definitely your friend here.