RESEARCH DETROIT AUTO SHOW BY YEAR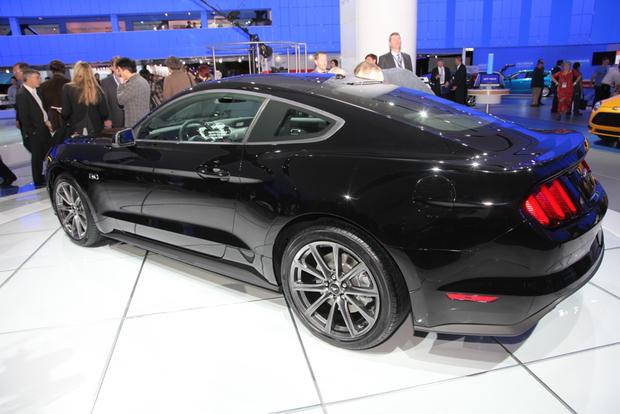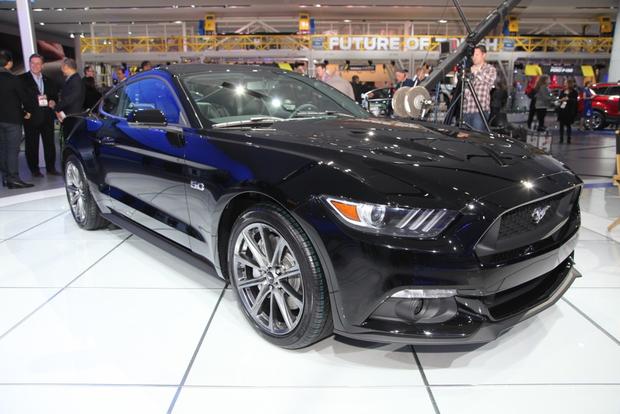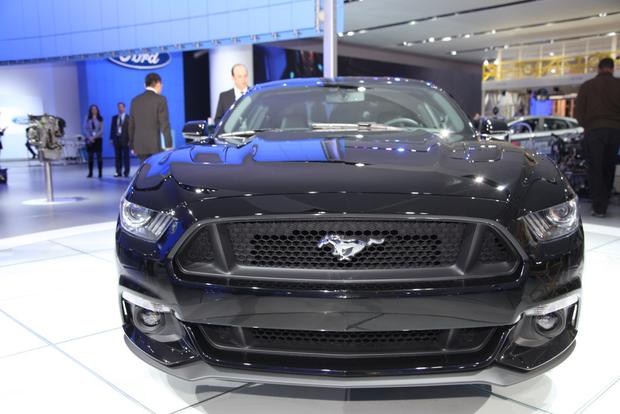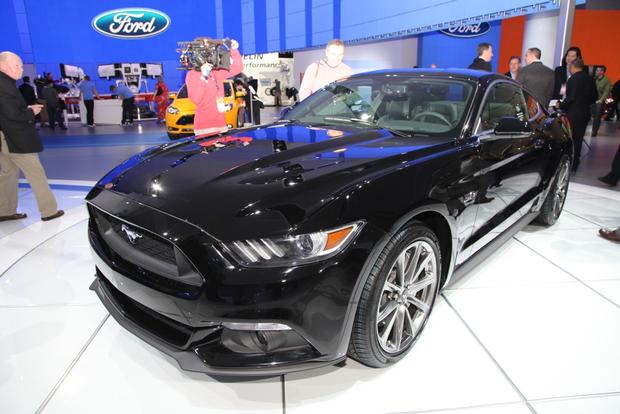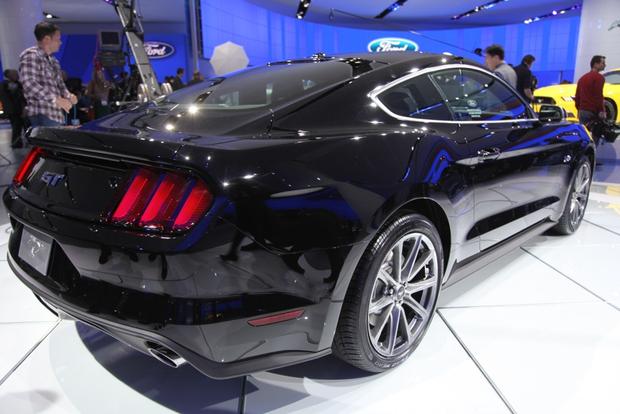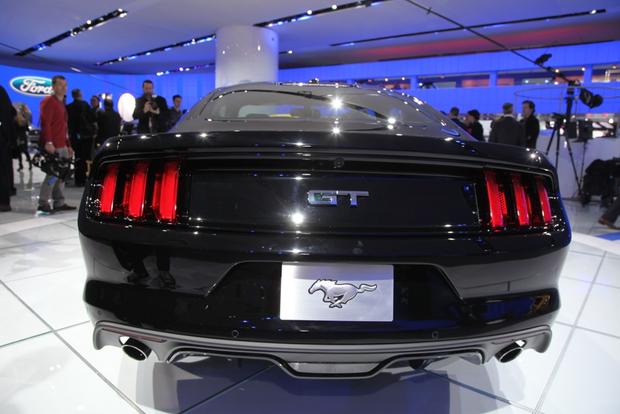 What Is It?
The 2015 Ford Mustang is an all-new version of Ford's famous "pony car," which was originally released in the mid-1960s. While Ford chief executive Alan Mulally already revealed the Mustang in December on ABC's "Good Morning America," the sporty 2-door is making its auto show debut here in Detroit.
On the outside, the 2015 Mustang's styling is evolutionary rather than revolutionary. Both the coupe and soft-top convertible still include many touches that clearly indicate the car's Mustang heritage, from three vertical taillights to the coupe's "fastback" roofline. Up front, narrow headlights flank a wide grille opening that prominently features the Mustang's iconic horse logo.
Inside, the Mustang's cabin also boasts major changes without giving up its traditional look. That means there's still a 3-spoke steering wheel with aluminum accents, a wide center console and an unusually upright dashboard and center control stack.
Under the hood, the 2015 Mustang offers three engine choices. First is a base-level 2.3-liter turbocharged 4-cylinder expected to produce V6 power with substantially better gas mileage. Next, Ford will offer a 305-horsepower 3.7-liter V6 carried over from today's Mustang. Topping the range is a 5.0-liter V8 expected to offer more grunt than the 420 hp and 390 lb-ft in the outgoing model. Manual and automatic transmission will be available throughout the lineup.
The Mustang will also boast several new creature comforts compared to its predecessor. One is an improved ride, made possible by independent rear suspension in place of today's outdated live axle setup. The coupe will also feature available options such as adaptive cruise control, push-button starting and Ford's SYNC infotainment system with MyFord Touch technology.
How Much?
We expect prices will stay fairly similar to the current Mustang's figures. That means a base-level Mustang coupe will cost around $23,000, while a convertible will add around $5,000. Meanwhile, a V8-powered Mustang GT coupe will start around $32,000, while a Mustang GT convertible will likely be closer to $37,000.
When Can You Get It?
Late 2014
Add It to Your Shopping List Because...
The 2015 Ford Mustang is the most advanced Mustang yet. It boasts the latest technology, the most up-to-date styling and the best interior of any Mustang we've ever seen. If you've been waiting to put a Mustang in your garage -- something that many Americans have dreamed about over the years -- the latest model is worth a serious look.
Other Cars to Consider
Chevrolet Camaro -- Like the Mustang, the Camaro boasts retro styling, coupe or convertible body styles, and V6 or V8 power. Maybe the only drawback is the lack of a fuel-saving 4-cylinder. Otherwise, you'll have to test-drive the two cars to know which you prefer.
Dodge Challenger -- Dodge's full-size muscle car is larger than the Mustang and boasts a roomier interior. But there's no fuel-efficient 4-cylinder and, more importantly, there's no convertible. That alone is enough to remove the Challenger from consideration for drivers who enjoy top-down cruising.
Used BMW M3 -- A new BMW M3 is far more expensive than the Mustang, but used models can narrow the price gap considerably. Many used M3 models also offer improved interiors and better suspension if you're more interested in going around corners than driving fast in a straight line.