RESEARCH PARIS AUTO SHOW BY YEAR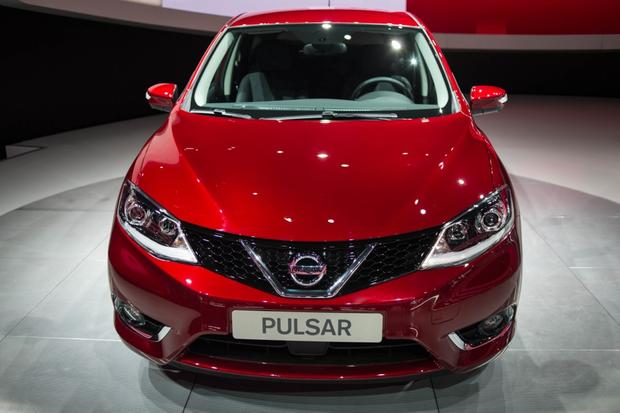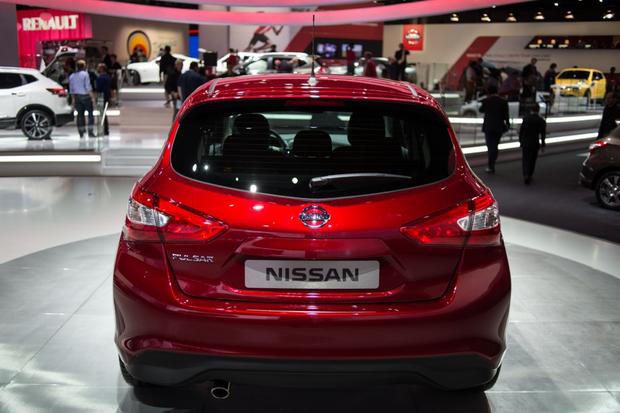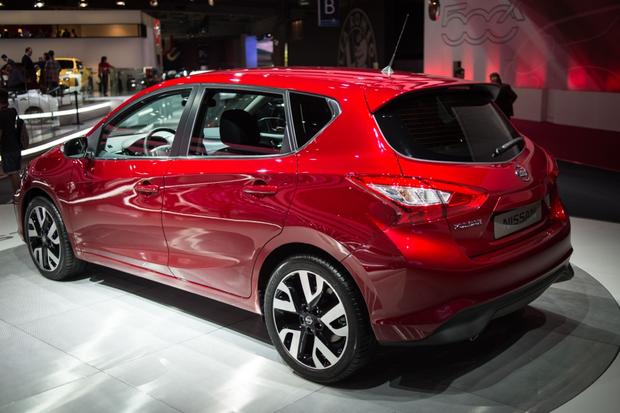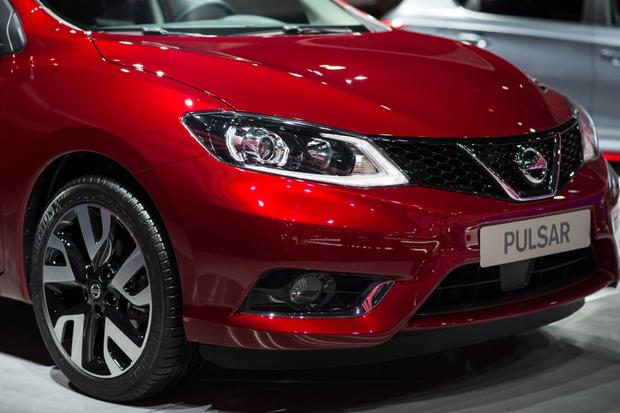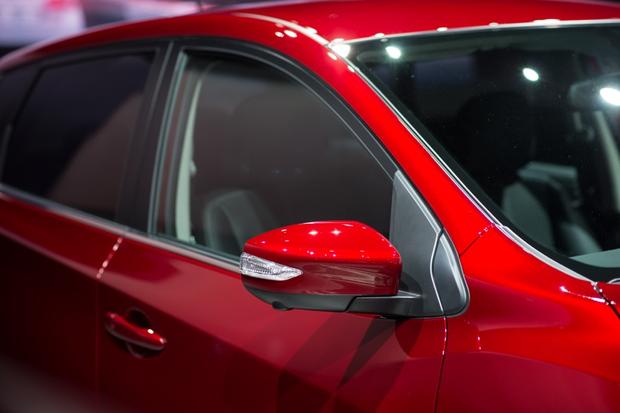 What Is It?
The Nissan Pulsar is an all-new compact hatchback that will soon slot above the tiny Versa in the brand's global lineup. The Pulsar, which probably won't be sold in the United States, will be roughly the same size as Nissan's compact Sentra sedan.
The 2015 Nissan Pulsar NISMO Concept offers a look at what a performance version of the new Pulsar might look like. While Nissan says the NISMO version is "only a design exercise," we love its bold styling, which includes an aggressive front bumper, lowered suspension, larger alloy wheels, and a wider track with flared wheel arches.
Still, most European shoppers will focus on the standard Pulsar, which is about the size of a Volkswagen Golf or Ford Focus. Nissan says that three powerplants will be offered, ranging from a 108-horsepower turbodiesel to a 113- or 187-hp gas-powered engines. Expected to only be available in 5-door form, the Pulsar will offer a wide range of modern safety features, such as emergency braking, a blind spot monitoring system and lane departure warning.
Although the Pulsar won't come to the States, we think its overall design is of note because the Pulsar's styling could be a preview to Nissan's next-generation Sentra, which we expect to arrive in the next year or two.
How Much?
Nissan has not yet announced pricing for the Pulsar.
When Can You Get It?
By the end of 2014
Add It To Your Shopping List Because...
Although you probably won't be able to buy a Pulsar or the exciting 2015 Nissan Pulsar NISMO Concept here in the United States, we'd watch the two vehicles closely. The Pulsar's styling likely previews the design of an upcoming Nissan Sentra, which is due out in the next year or two. Although today's Sentra doesn't get much consideration from shoppers interested in a compact car, a new model with the Pulsar's features, which include such items as lane departure warning and a blind spot monitoring system, could help the small Nissan attract more attention.
Other Cars to Consider
Ford Focus -- For Europeans, the Focus is a highly popular choice in the compact hatchback segment where the Pulsar will appear. The Focus is about the same size as the Pulsar in, and it offers a wide variety of powertrain options.
Volkswagen Golf -- The Volkswagen Golf is one of the most popular European models in the Pulsar's segment. Offered in 2- or 4-door varieties, it boasts reasonable pricing and a powertrain for just about every purpose.
Used Nissan Altima -- If the Pulsar does indeed preview an upcoming Sentra, shoppers can always get a bang for their buck with similar styling -- and a larger interior -- by choosing an Altima model that's a few years old.