RESEARCH LA AUTO SHOW BY YEAR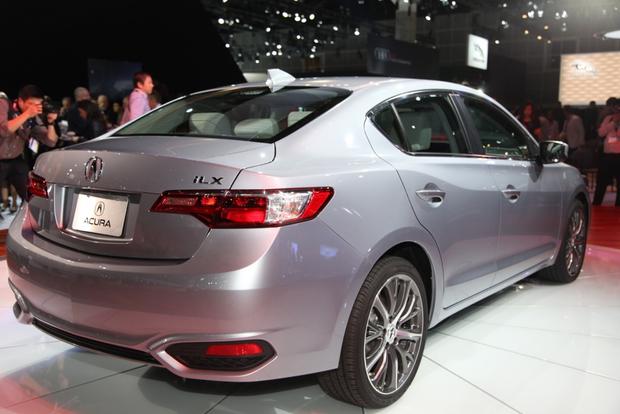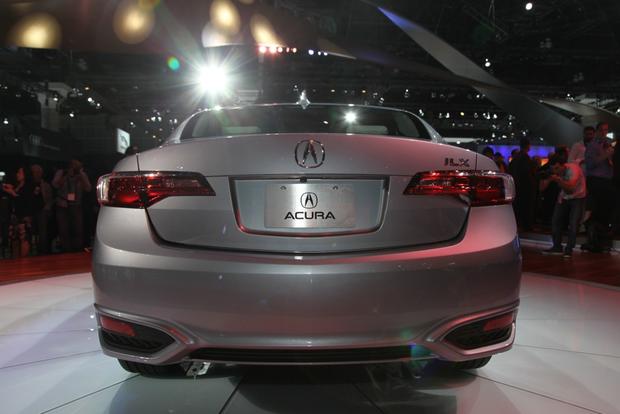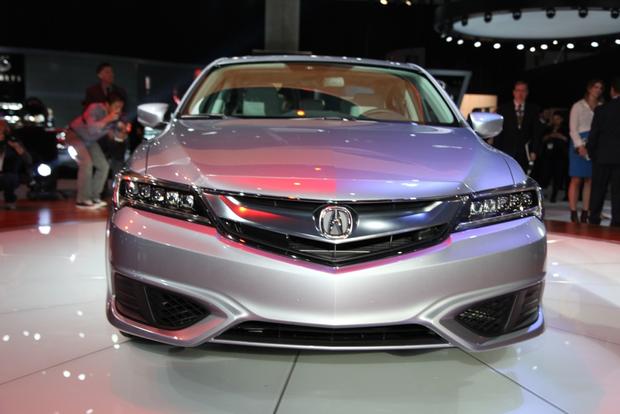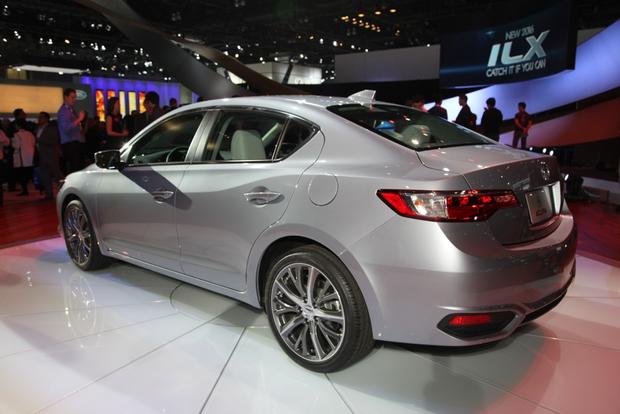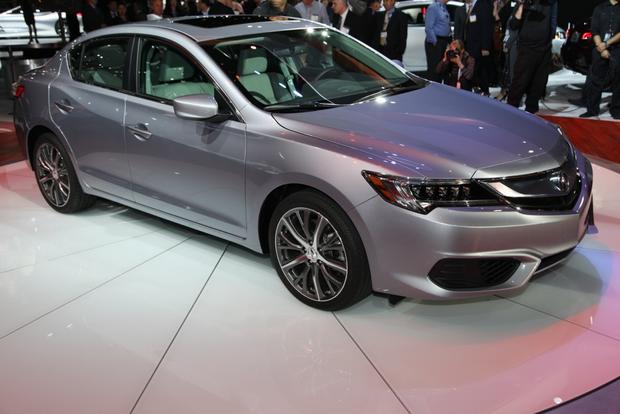 What Is It?
The 2016 Acura ILX is a refreshed version of the automaker's compact ILX luxury sedan, which has been available in its current form since 2013. Still based on the small Honda Civic, the latest Acura ILX boasts updated styling, new features and revised materials for a more upscale interior.
On the outside, changes are limited to the sedan's front and rear ends. The most dramatic revision is the ILX's lights. It now has Acura's Jewel Eye LED headlights, also seen on the brand's new TLX sedan and MDX crossover. There are also new, more aggressive front and rear bumpers, along with larger optional wheel designs that help to give the ILX a bolder look. Inside, the latest ILX boasts improved materials designed to give its interior a more luxurious look and feel.
The ILX gains an even more significant upgrade under the hood: Last year's 150-horsepower 2.0-liter 4-cylinder is gone, leaving the sedan with only its top-of-the-line 201-hp 2.4-liter 4-cylinder. That powerplant, which makes 201 hp, is now mated to Acura's new 8-speed dual-clutch automatic transmission -- the same high-tech unit installed in the recently released TLX sedan.
In addition to its powertrain updates and stylistic changes, the ILX also boasts a few new features. Chief among them is an impressive new optional safety package, which touts adaptive cruise control, forward-collision alert with automatic braking and road-departure warning. Acura is also adding a new A-Spec option package, which offers unique interior and exterior touches designed to give the car an especially sporty appearance. Finally, iPhone users will appreciate a new tethered navigation system that links the user's phone and the car's AcuraLink infotainment system.
How Much?
We expect that the updated 2016 TLX will start at just under $30,000 with shipping.
When Can You Get It?
Mid-2015
Add It to Your Shopping List Because...
If you're looking for an entry-level luxury car, most of the ILX's rivals emphasize their sporty character and premium badge over a comfortable ride and reasonable pricing. The 2016 Acura ILX focuses more on mainstream shoppers who prefer equipment and affordable pricing to the bold styling and high performance of rival models. If that sounds like you, the ILX is worth a look -- especially now that the latest model boasts improved standard engine power, a more upscale interior and additional features aimed at attracting a wider spectrum of luxury car shoppers.
Other Cars to Consider
Infiniti Q40 -- If you're looking for a little more power, consider Infiniti's midsize Q40. Essentially a renamed version of the outgoing G37 sedan, it boasts modern technology and a standard V6 -- at a reasonable starting price of around $35,000 with shipping.
Lexus CT 200h -- The CT 200h's character is a little different than the ILX's, thanks to its hatchback body style and hybrid powertrain. But both cars offer similar starting prices, a lot of luxury and impressive dependability.
Used Acura TL -- The recently departed Acura TL offers a lot of impressive luxury features, along with a standard V6 engine and more power than the ILX. The all-new TLX is more expensive than the ILX, but a pre-owned TL will be in the same price range.
Used Volvo S60 -- The 2011-2014 S60 offers slightly better performance than the ILX, thanks to a standard 250-hp turbocharged 5-cylinder engine. It also boasts available all-wheel drive, which isn't offered in the Acura. Its only drawback: prices can be a little high, which is why we suggest considering a lightly used model.