RESEARCH LA AUTO SHOW BY YEAR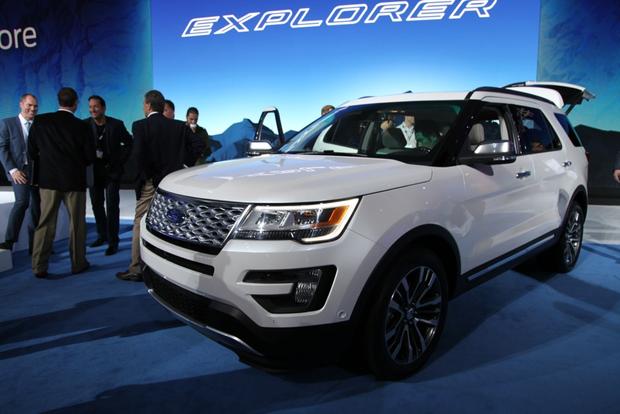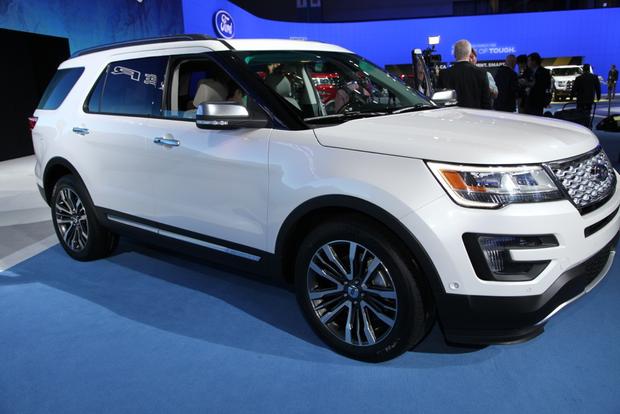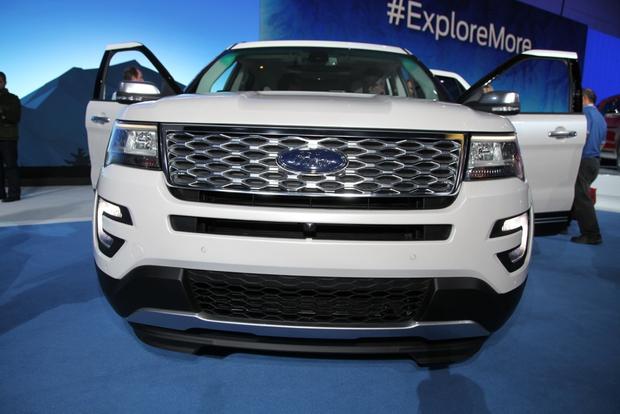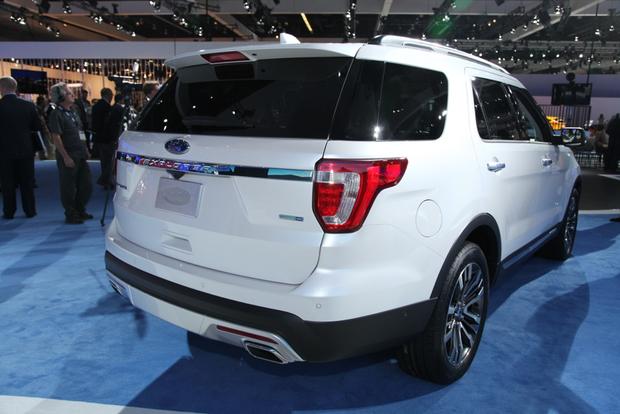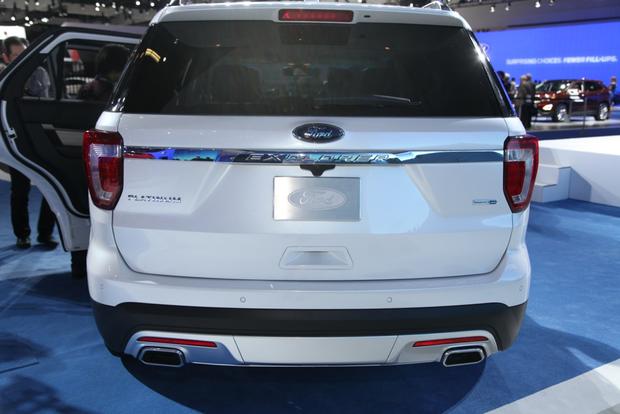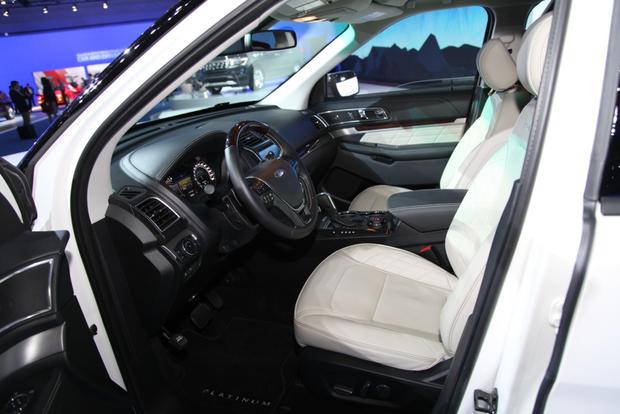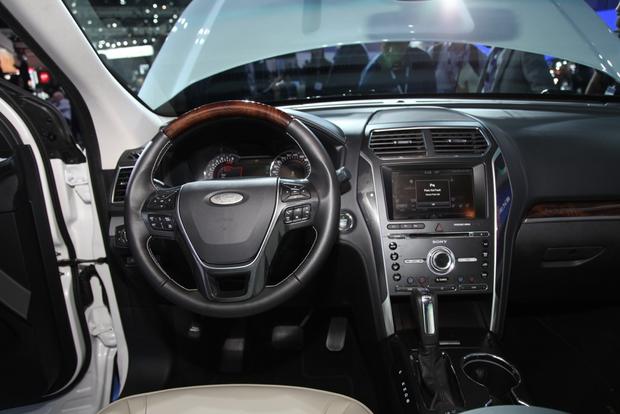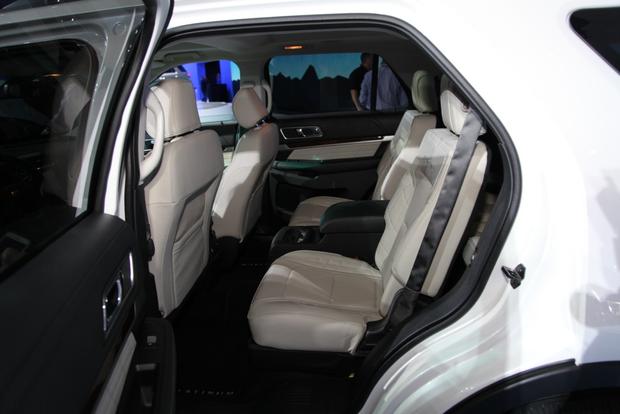 What Is It?
The 2016 Ford Explorer is an updated version of the current model, offering a more powerful EcoBoost turbocharged 4-cylinder engine with available all-wheel drive, additional technology features and a new Platinum trim level. Ford also says the suspension has been revamped for better handling, and there's a handful of exterior styling tweaks, including a new rear spoiler and higher mounting for the grille and headlights (with available LED accents and fog lights).
The headline news is the bigger turbocharged 4-cylinder, which jumps from 2.0 liters of displacement to 2.3. If that sounds familiar, it's probably because the same basic engine appears in the 2015 Lincoln MKC and 2015 Ford Mustang. For Explorer duty, it's rated at 270 horsepower and 300 lb-ft of torque, a significant improvement over the old 2.0-liter EcoBoost (240 hp, 270 lb-ft). According to Ford, the outgoing EcoBoost's impressive EPA fuel economy ratings -- 20 miles per gallon in the city/28 mpg highway -- should essentially carry over for the new motor with front-wheel drive. For the first time, all-wheel drive will also be offered on EcoBoost models, as will a towing package.
Topping the list of new technology features are wide-angle front and rear cameras with washers (an industry first, Ford claims), an enhanced self-parking system with perpendicular capability and pull-out assist, USB charging ports located throughout the cabin and a hands-free liftgate with a foot sensor. In welcome ergonomic news, the MyFord Touch infotainment system's virtual buttons on the center stack have been replaced by actual physical buttons, addressing our long-standing complaints about the touch panel's imprecise operation.
There's also a new top-of-the-line Platinum trim level that comes standard with 20-in wheels, LED exterior lighting and a variety of high-end interior flourishes. Ford uses the buzzword multi-contour to describe the Platinum's perforated front chairs, evoking BMW's industry-standard seats. Brushed aluminum trim (including the Ford oval on the steering wheel) and satin-finished ash wood accents further distinguish the Platinum from its plebeian brethren. Additional accoutrements include a heated leather-and-wood steering wheel, Nirvana leather upholstery, a 10-in digital instrument panel and a 500-watt Sony audio system with advanced sound-stage management.
How Much?
Ford hasn't released pricing details yet.
When Can You Get It?
Probably by summer 2015
Add It to Your Shopping List Because...
You thought the old EcoBoost didn't have quite enough oomph, and maybe you wished it had all-wheel drive, too. Also, the new MyFord Touch interface with physical buttons is bound to be an improvement.
Other Cars to Consider
2015 Chevrolet Traverse -- An oldie but a goodie, the Traverse has a cavernous interior and family-friendly features.
2015 Dodge Durango -- The Durango handles better than the 2016 Ford Explorer, and it offers an awesome Hemi V8.
2015 Toyota Highlander -- A top seller for good reason, the Highlander offers carlike handling and well-optioned trim levels.
Used Audi Q7 -- If you can find a certified pre-owned example with a warranty, you'll have peace of mind, and the Q7 delivers a more sophisticated vibe.