RESEARCH NEW YORK AUTO SHOW BY YEAR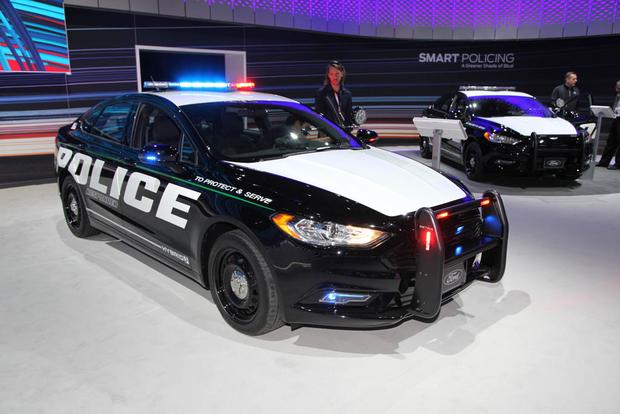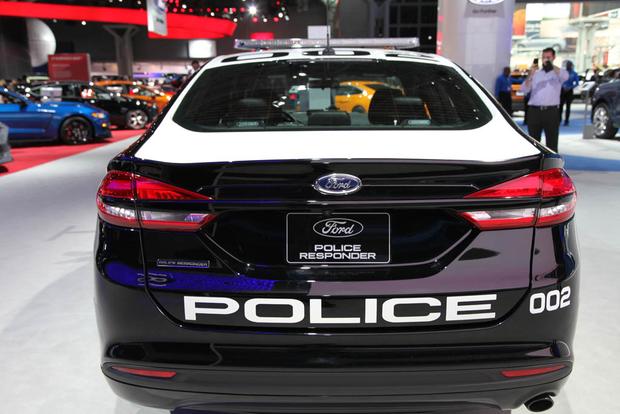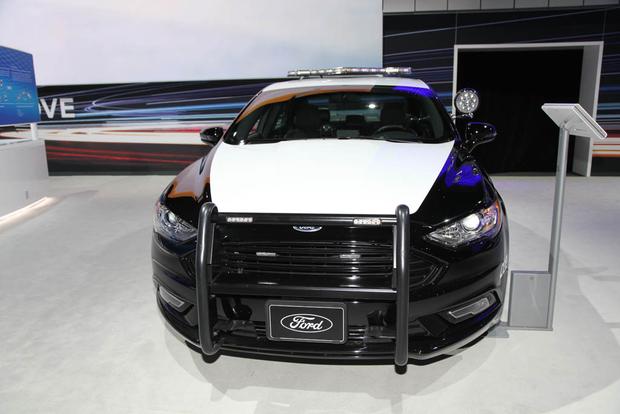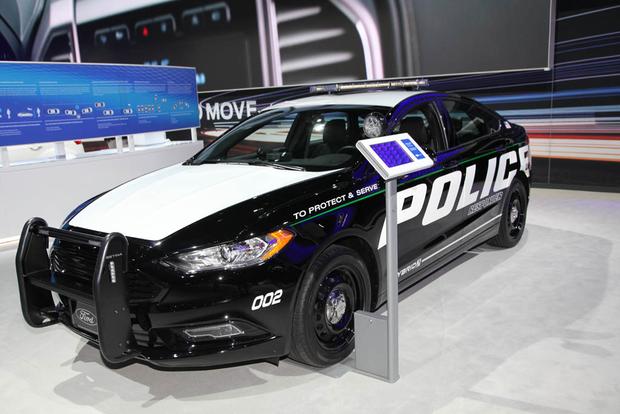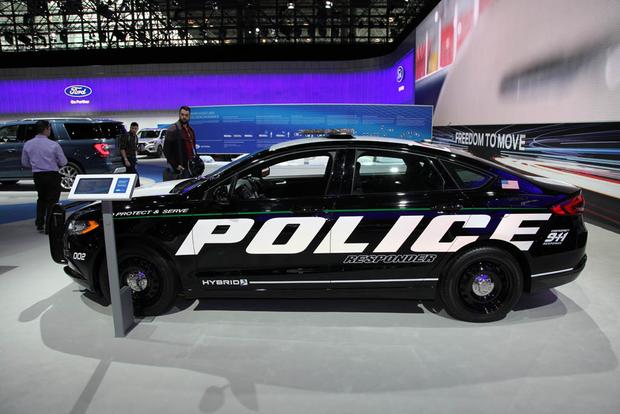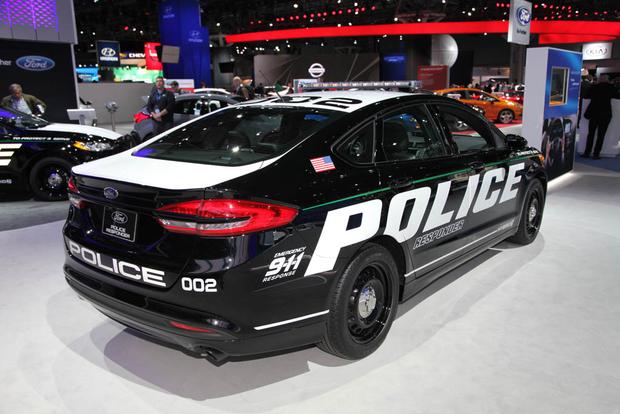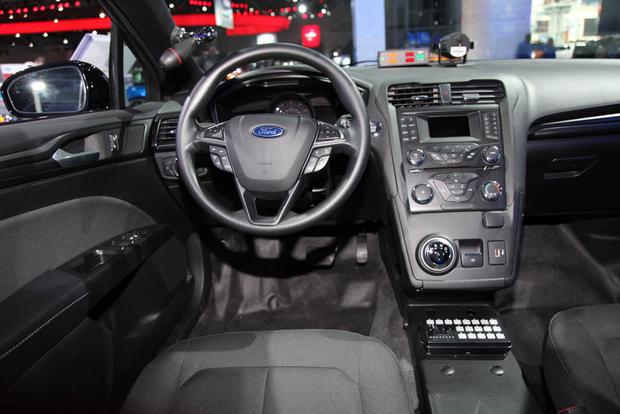 What is it?
Cities wishing to catch bad guys on a budget should flock to the new Ford Police Responder Hybrid. Introduced to the media just in advance of the 2017 New York Auto Show, the Responder will be the first hybrid to be certified by law-enforcement agencies around the country as pursuit-rated. That means it's capable enough to run at various speeds for extended periods and rugged enough to overcome hazards such as curbs, flooded intersections, railroad tracks and so forth. The Los Angeles Police Department and Michigan State Police will perform certification tests later this year.
Sharing some DNA and a platform with the Fusion Hybrid, the Responder uses a 2-liter Atkinson-cycle 4-cylinder engine and an electric motor fueled by a lithium-ion battery to produce a combined 188 horsepower. It can reportedly achieve 60 miles per hour on battery power alone, with a top speed of more than 100 mph.
For cash-strapped governments, though, the best part is the Responder will be much less costly to operate than the Taurus-based Police Interceptor that has helped Ford maintain 63 percent of the police-vehicle market. Where the V6-powered Interceptor delivers an estimated 18 miles per gallon in combined driving, the Responder will more than double that, to 38 mpg. But that's just part of the savings story.
On average, police cars spend 61 percent of their time idling: To keep all the electronics, radios, lights and so on running, the engine must run. This isn't the case for Responder. Rather than idling, the engine will shut down for periods of time, allowing the lithium-ion battery to provide for some of the electrical needs. Ford says this will save more than a quarter of a gallon of gas per hour.
For a Responder traveling 20,000 miles per year, operating two shifts per day, 365 days per year, idling 4.9 hours per 8-hour shift and fueled at an average gas price of $2.50 per gallon, the annual savings could be nearly $4,000 over the Interceptor, Ford calculates.
Ford will put the finishing police upgrades on the cars at a plant in Chicago. When completely outfitted, the Ford Police Responder Hybrid will include all the extras, such as skid plates, a stronger suspension, more powerful brakes, enhanced engine cooling, an easy-to-clean interior, wider front-seat cushions to accommodate officers' utility belts, anti-stab panels in the front seat backs and more.
How Much?
To be announced
When Can You Get It?
Well, you can't, but Ford will begin taking orders this spring and delivering finished Responders to law-enforcement agencies in the summer of 2018.
Add It to Your Shopping List Because....
If you could put one in your driveway, you'd be the envy of the neighborhood.
Other Cars to Consider
Dodge Charger Pursuit -- The other big dog in the police-ready sedan arena.