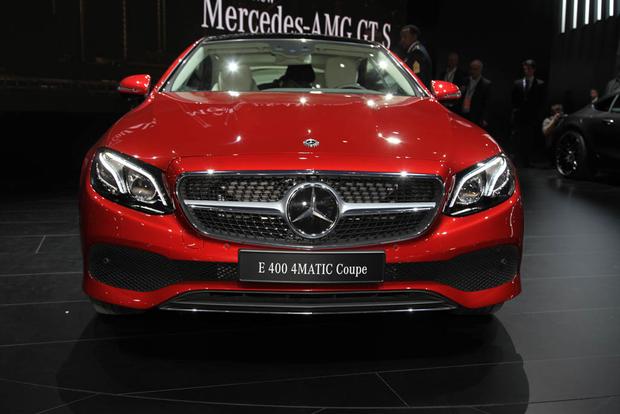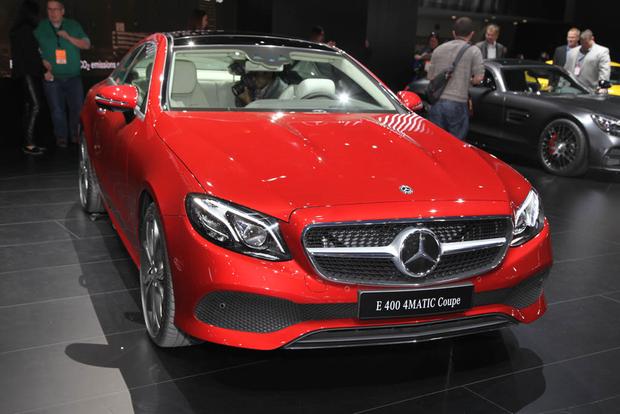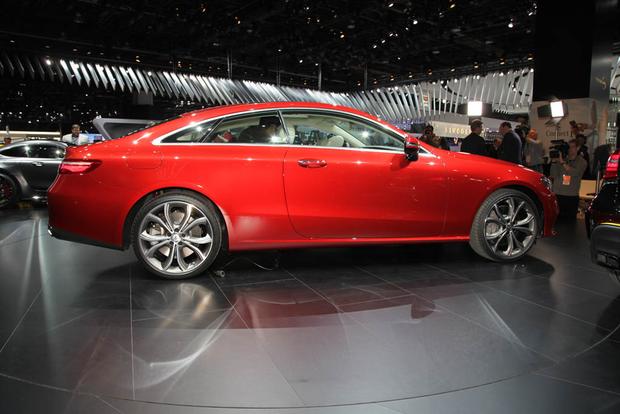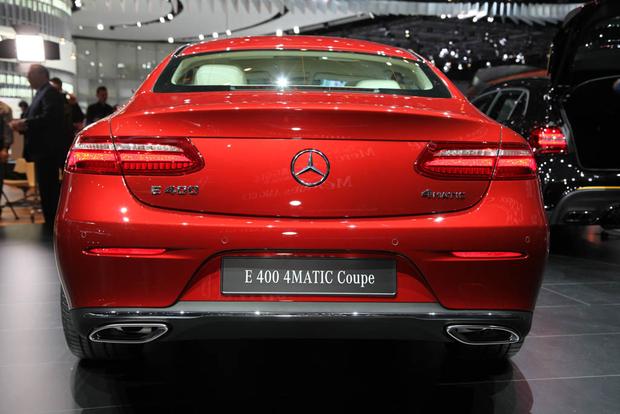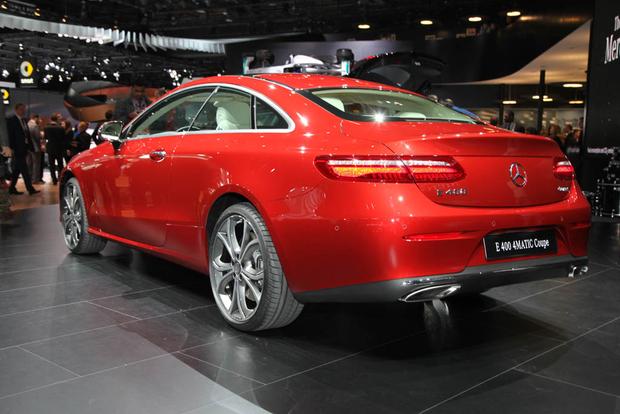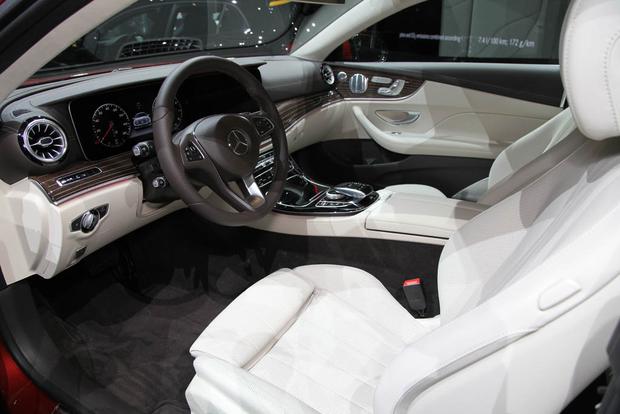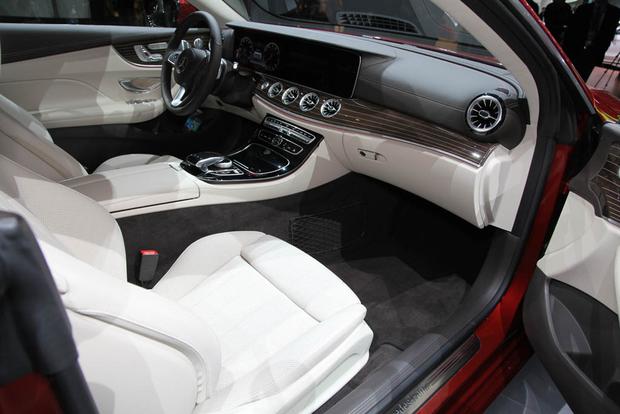 What Is It?
The 2018 Mercedes-Benz E-Class Coupe adds a little extra performance and pizzazz to the E-Class lineup. Its arrival at this year's Detroit Auto Show is no surprise, but it'll be a welcome addition for shoppers looking for a little more enjoyment from the midsize Mercedes.
On the outside, the E-Class Coupe looks exactly how you'd expect -- like a more stylish, 2-door version of the E-Class sedan. Inside, the interior is largely similar to that of the E-Class sedan save for -- naturally -- smaller rear seating. As for equipment, the E-Class will offer all the modern amenities Mercedes-Benz shoppers will expect -- including ventilated seats, automatic forward collision braking, Apple CarPlay and Android Auto.
More exciting is what's under the hood. For the E-Class Coupe, Mercedes-Benz ditches the base-level model and skips right to the E400, which features a 3.0-liter twin-turbocharged V6 that offers 329 horsepower and 354 lb-ft of torque. The E-Class Coupe will also offer Mercedes' "Dynamic Select" system, which lets drivers choose between "Comfort," "Eco," "Sport" and "Sport+."
How Much?
The 2018 Mercedes-Benz E-Class Coupe will start from $54,500.
When Can You Get It?
Summer 2017
Add It to Your Shopping List Because...
If you're looking for a smooth, luxurious driving experience -- and a little performance to boot -- the E-Class Coupe is an excellent choice. While it still offers no AMG version and while it won't handle like a true sports car, the E-Class Coupe follows up on the tradition of the popular Mercedes CLK, with a comfortable interior and a driving experience that's a little sportier and more exciting than that of the standard E-Class sedan.
Other Cars to Consider
Audi A5 -- Audi's handsome A5 strikes a good balance between sporty and luxurious, just like the E-Class Coupe. Also like the E-Class Coupe, the A5 has been recently redesigned with a more modern look and new features and equipment.
BMW 6 Series -- BMW's 6 Series offers better performance than the E-Class coupe and even touts a sporty "M" version. But it's also much larger, which isn't desirable for shoppers interested in a maneuverable, city-friendly coupe.
Lexus RC -- If you like the idea of the E-Class Coupe but you want a sportier ride and more expressive styling, Lexus's smaller -- and bolder -- RC might just be the right car for the job. There's even a high-performance "F" version with 467 horsepower.
Used Mercedes-Benz S-Class Coupe -- If you're looking for a Mercedes-Benz coupe with a little more presence, power and interior space than the E-Class, look no further than the giant S-Class Coupe. Prices are much higher, however, so you might have to consider a used model.