RESEARCH LA AUTO SHOW BY YEAR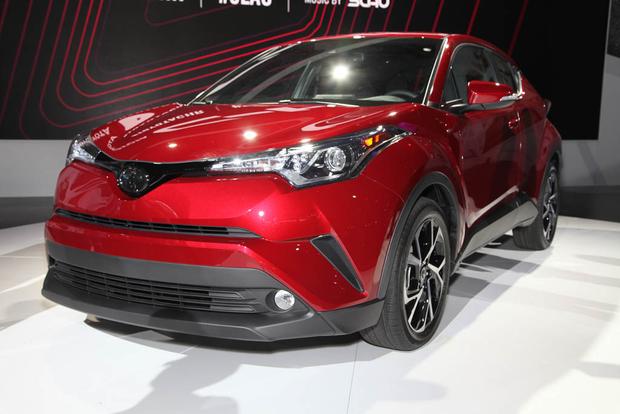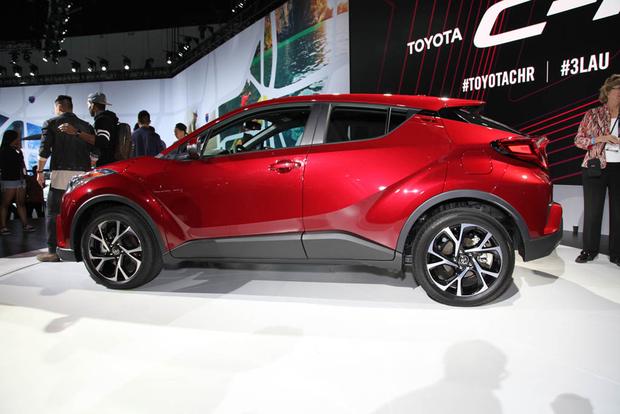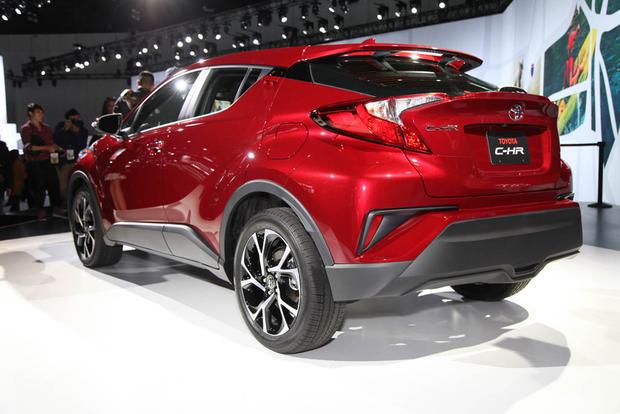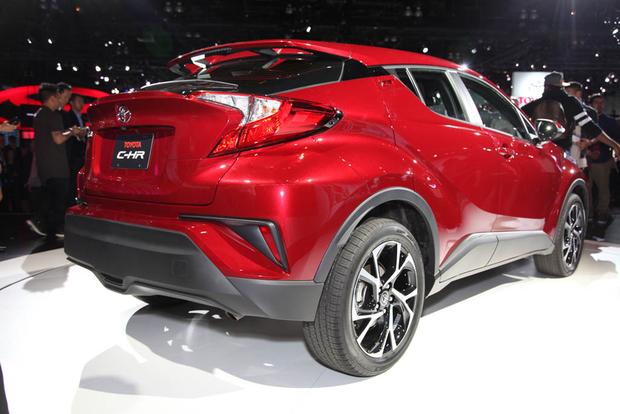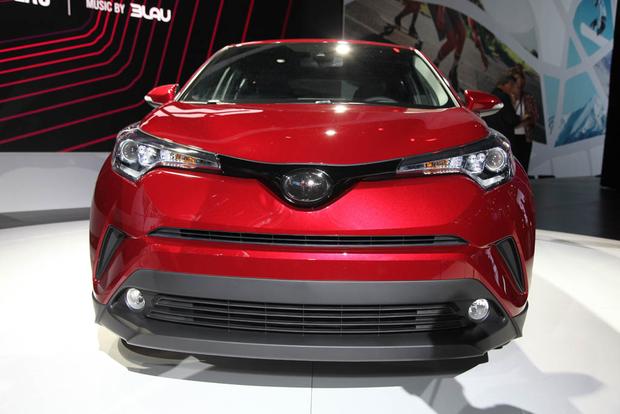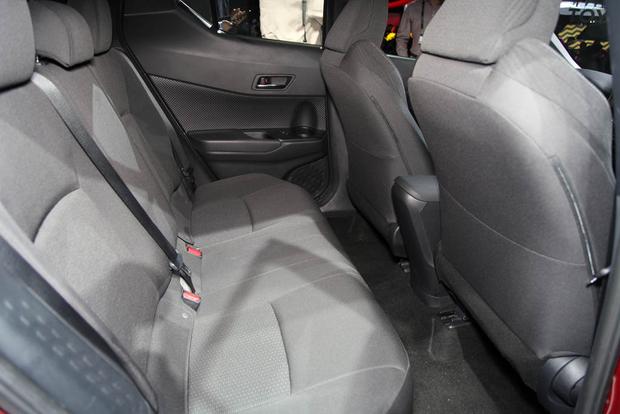 What Is It?
If the 2018 Toyota C-HR looks vaguely familiar, that's because it was once a Scion concept car. The Scion brand is no more, but Toyota hasn't let a good compact-crossover 4-door coupe idea go to waste.
Those initials stand for "coupe, high ride height," because that seems to be the fashionable thing at the moment. The coupe aspect comes into play because of the sloping roof and the way the rear passenger doors are somewhat disguised to play tricks on the eyes. But let's stop and think about something for a second -- this vehicle comes from Toyota, the company that brought us the Corolla and thousands upon thousands of miles of worry-free-yet-thrill-free driving.
No doubt the lack of worry still stands, but the C-HR looks extremely interesting both inside and out. The story goes that this was originally designed just for Europe, so sacrificing some practicality and visibility in favor of extra style was a call Toyota had no qualms about making. But then, the company decided to bring it to the United States as well.
Propulsion comes from a 2.0-liter 4-cylinder unit making 144 horsepower and 139 lb-ft of torque -- looks like there will be few thrills from the engine bay. The front wheels are driven via a continuously variable transmission. This type of automatic transmission is almost never popular among drivers, but on the bright side, the chassis is supposedly well-tuned.
How Much?
Pricing is yet to be announced, but expect something in the low to mid-$20,000s.
When Can You Get It?
Spring 2017
Add It to Your Shopping List Because...
You're probably a millennial looking for coupelike small crossovers with 18-inch alloy wheels and the option of a high-end audio system (the 2018 Toyota C-HR will probably offer a JBL setup). Anyway, how often do we see a Toyota with real presence?
Other Cars to Consider
2017 Honda HR-V -- The HR-V is more sensible more than stylish, but it has most of the right ingredients otherwise.
2017 Mazda CX-3 -- The CX-3 is quite conventional compared with the C-HR, but it's arguably still a looker. A new generation debuts for 2017 and should have Mazda's usual fun factor.
2017 Nissan Juke -- It's an acquired taste, looks-wise, but at least it stands out in the parking lot and on the street.
2017 MINI Countryman -- The Countryman isn't the least bit coupelike, and it's pricier, but this new-for-2017 model has a lot of character and high-riding driving dynamics going for it.
chr, c hr, ch-r, ch r