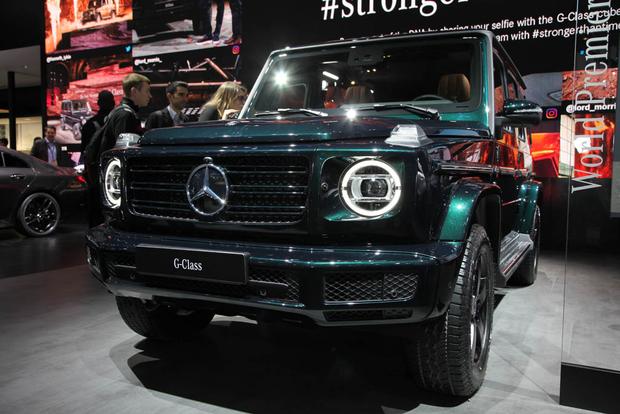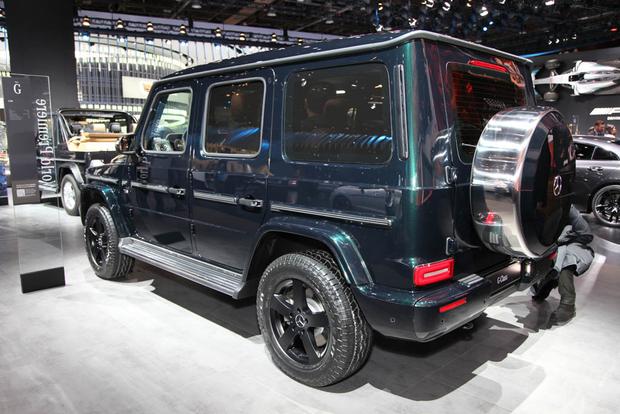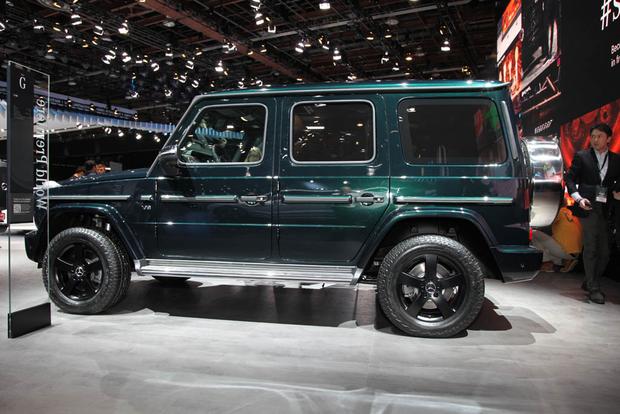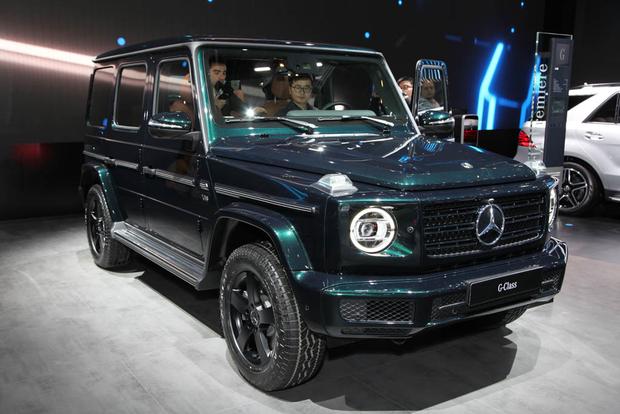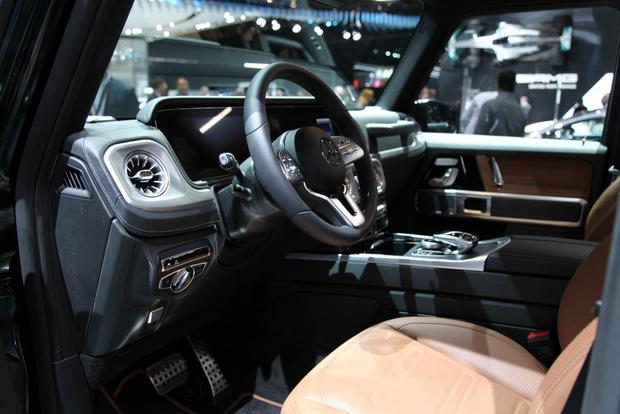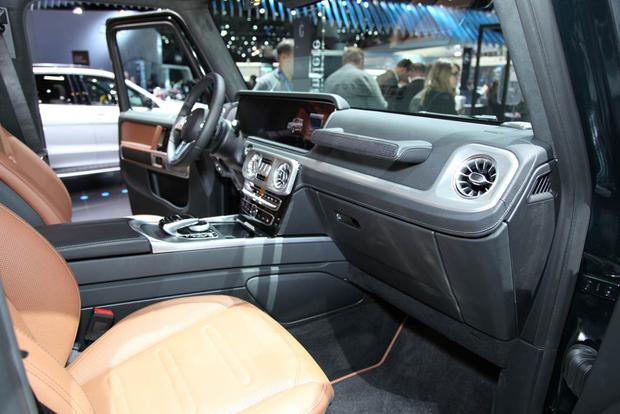 What Is It?
The Mercedes-Benz G-Class is a boxy, distinctive SUV that's the vehicle of choice for Hollywood celebrities and athletes who like to stand out. The 2019 Mercedes-Benz G-Class is the latest version of the SUV, fully redesigned from last year's model -- even though you wouldn't necessarily realize it's even been changed if you took a quick look at it.
Or at least you wouldn't notice it's been changed if you looked at the outside. The 2019 G-Class has been nipped and tucked here and there, but Mercedes-Benz smartly left alone the general look of the SUV, which has become renowned for its boxy styling -- especially in the face of lookalike crossovers and other SUVs. The biggest updates are new headlights in front, slightly revised rear-end styling and some rounded corners, presumably to help ever so slightly with aerodynamics.
But that's on the outside. Inside, the 2019 G-Class clearly displays that it's a whole new car, finally earning a totally new interior that finally fits its price point. The latest interior is dramatically more advanced than the cabin in the outgoing model, trading the prior G's interior design -- essentially an ancient interior with modern bits attached -- for a totally new cabin with new technology and vastly improved materials. There's also more room in every single dimension, on account of the fact that the new G-Class is larger than the outgoing one, even though it looks relatively similar in size.
As for performance, the G-Class will debut with just one model -- the base-level G 550 -- which uses the same 4.0-liter twin turbocharged V8 (with 416 horsepower and 450 lb-ft of torque) as the outgoing model. Performance and fuel economy should improve, however, as Mercedes is swapping the outgoing G's 7-speed automatic for a new 9-speed. Meanwhile, high-performance AMG versions are surely on their way in the near future.
How Much?
Mercedes-Benz hasn't yet released pricing, but we'd expect the latest G 550 will offer similar pricing to today's model, which starts at around $125,000.
When Can You Get It?
Fall 2018
Add It to Your Shopping List Because…
The 2019 Mercedes-Benz G-Class keeps its legendary off-roading capabilities and its notoriously unique boxy styling, shedding only the "bad parts" -- basically, the laughably outdated interior of the outgoing model. If you liked the G-Wagen before, you'll surely love it now that it's been improved for the 2019 model year.
Other Cars to Consider
Mercedes-Benz GL-Class -- Despite updates for 2019, the G-Class still doesn't offer 3-row seating, which is a popular feature among SUV shoppers. Buyers who want Mercedes-Benz technology and equipment with more interior space may want to consider the larger, family-friendly GL-Class instead.
Land Rover Range Rover -- Although the Range Rover doesn't offer the same standout styling as the G-Class, it has more interior space -- and a new version is coming soon, with impressive new interior technology.
Used Bentley Bentayga -- Bentley's SUV touts bold, eye-grabbing styling along with truly amazing performance and athleticism. Prices are tremendously high, though, so you may want to consider a used model.