RESEARCH NEW YORK AUTO SHOW BY YEAR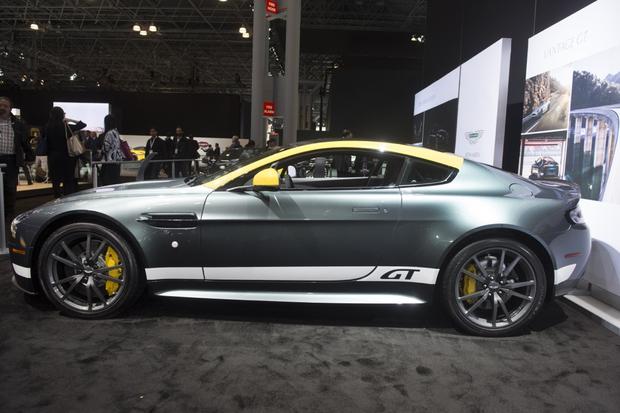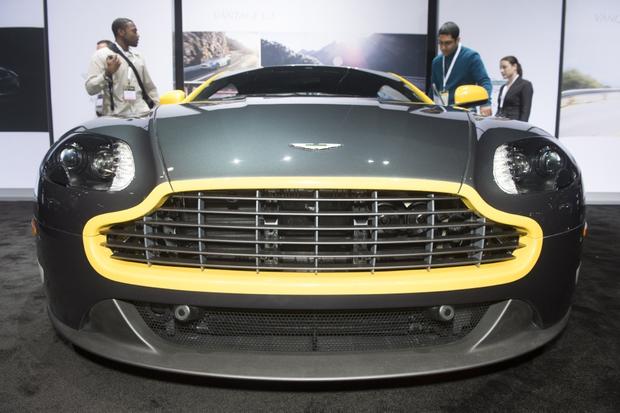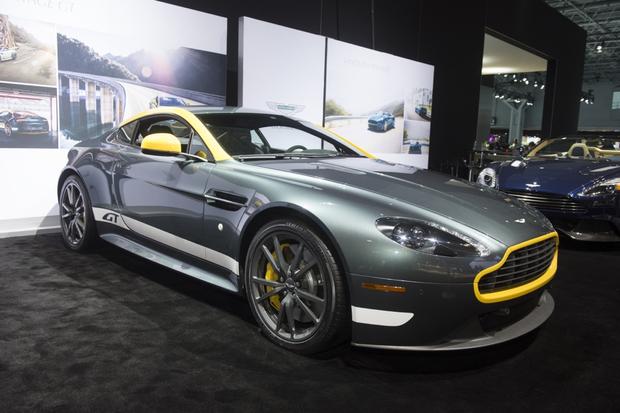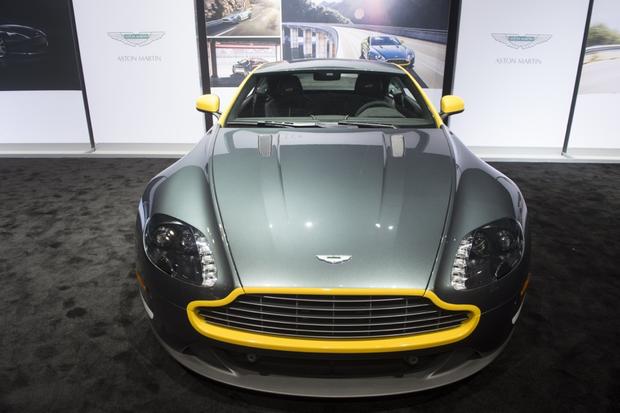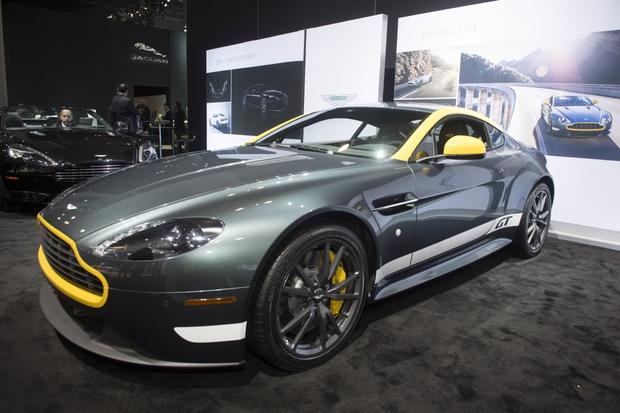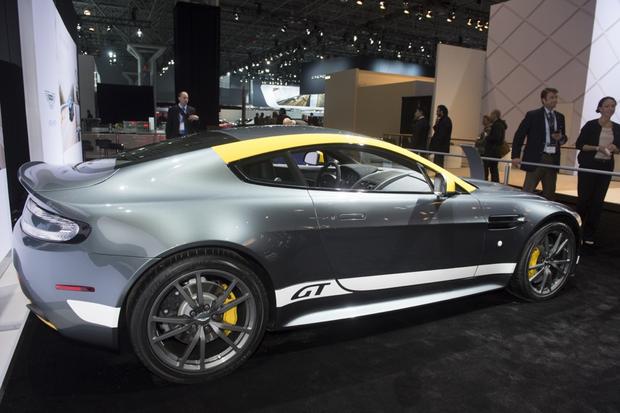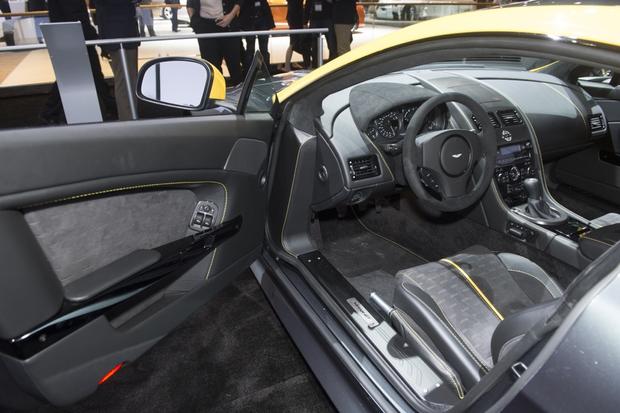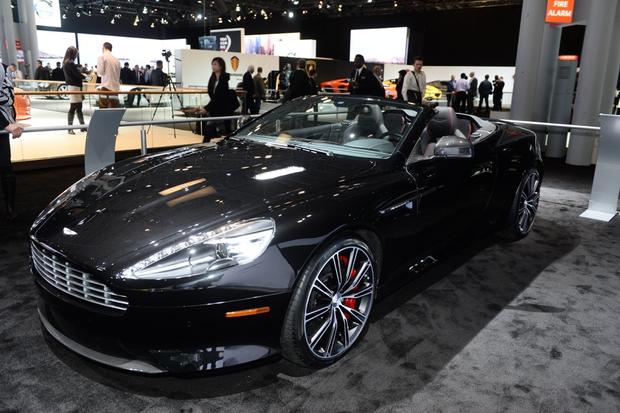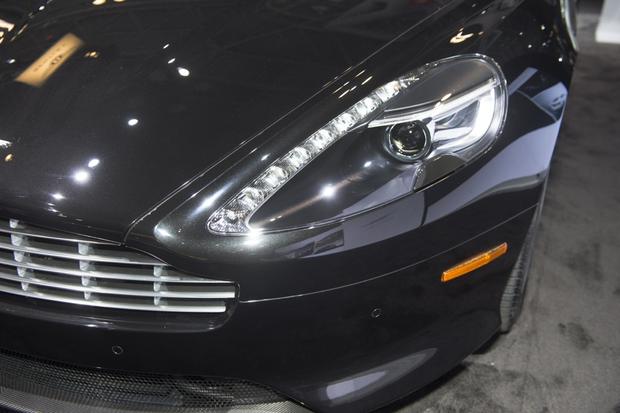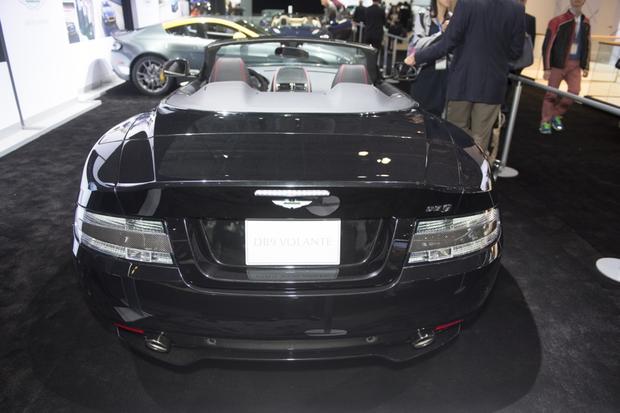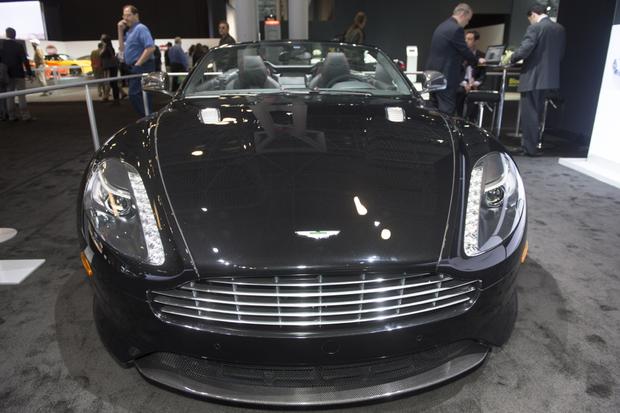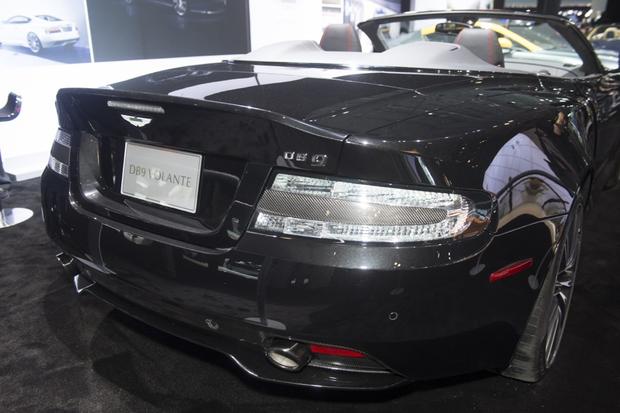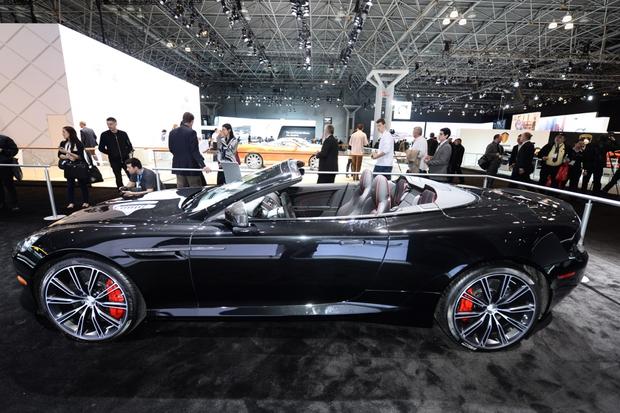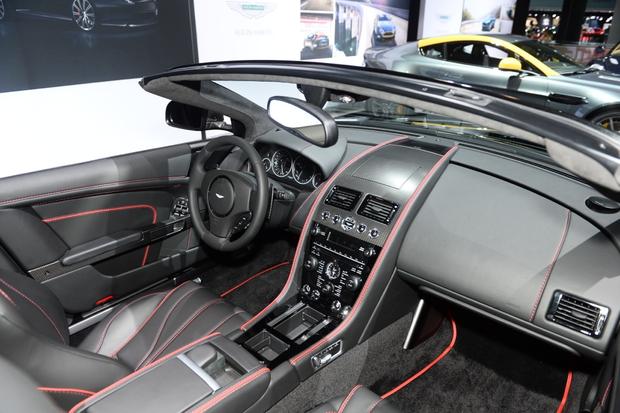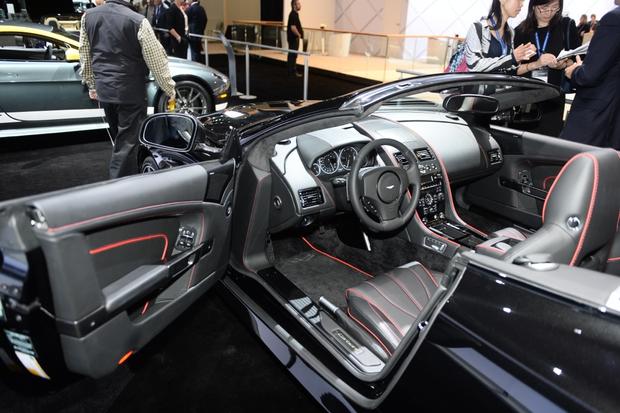 What Are They?
Aston Martin has launched two new special editions at the 2014 New York Auto Show: a Vantage GT and DB9 Carbon Edition.
The Vantage GT is inspired by Aston Martin's successful involvement in sports-car competition, such as the famous 24 Hours of Le Mans race. Consequently, the engine can recognize high-octane fuel (not available from the local gas station) and operate accordingly.
This intelligent source of propulsion is a 4.7-liter V8 making 430 horsepower and 361 lb-ft of torque. Sending that power to the rear wheels is a standard-issue 6-speed manual transmission (with a carbon-fiber shift-lever surround) or an optional close-ratio 7-speed automated manual (which features black magnesium paddle shifters mounted to the steering column).
Zero to 60 miles per hour happens in 4.6 seconds, while top speed is 190 mph. A fast-action steering rack joins a sport-tuned suspension, sport seats (from the Vantage V12) and a sonorous sport-exhaust system for extra-sporty thrills.
Available as a coupe or roadster, the Vantage GT certainly looks like an Aston race machine, thanks to the aerodynamic package plus the color schemes and graphics. But just to be clear, the car is road-legal.
The DB9 Carbon Edition sounds like it should come in Carbon Black, doesn't it? It does, but it also comes in Carbon White.
This model is more of a cosmetic treatment. For instance, there's a choice of four colors for the brake calipers, depending on what scheme is used in the cabin. But there's still a lot of black to go round. The 10-spoke diamond-turned alloy wheels come with a silver or satin black finish, and there's carbon-fiber interior trim, plus various other black fixtures and fittings.
Power and performance are the same as a regular DB9, which is not too shabby: 510 hp and 457 lb-ft from a magnificent 6.0-liter V12, with a top speed of 183 mph.
How Much?
The 2015 Aston Martin Vantage GT starts at $99,900. That might sound like a ton of cash (mainly because it is a ton of cash), but a regular Vantage V8 (Aston's entry-level model) starts at $116,700. So, the GT is a bargain, really.
The 2015 Aston Martin DB9 Carbon Edition is priced from $199,995. That's at the top of the DB9 price list.
When Can You Get Them?
Fall 2014 for both models.
Add Them to Your Shopping List Because...
It would be so cool to take a Vantage GT on a track and really open it up. That sort of thing could become addictive.
As for the DB9 Carbon Edition, if you're in the market for a DB9, why not get the poshest one?
Other Cars to Consider
2015 Aston Martin Vantage GT alternatives:
2014 Audi R8 4.2 Quattro -- More expensive than the Vantage GT, but Audi has an enviable Le Mans record. The R8 is a sweet-handling supercar.