RESEARCH SHANGHAI AUTO SHOW BY YEAR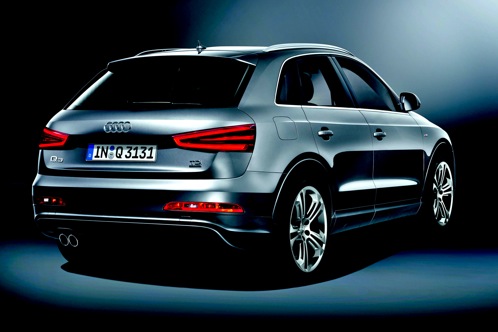 April 26, 2011
Audi continues its assault on the more established premium players – Mercedes, BMW and Lexus – with the rollout of the new Q3 at Auto Shanghai. With photos leaked to the automotive media the previous week, its official preview surprised no one. But taken in combination with its recent product initiatives (most notably A6 and A7), it's obvious that a whole bunch of overtime is being clocked at Audi headquarters in Ingolstadt.
Sharing its basic architecture with Volkswagen's Tiguan, but much easier to pronounce, Audi's Q3 occupies a footprint some 10 inches shorter than the midsize Q5. Europe, of course, will get a wide range of drivetrains, both gas and diesel. For the U.S., no specific powertrains have been announced – nor has a specific launch date been cited. But an educated guess suggests that both of Audi's now-available U.S. four-cylinder engines, the turbocharged gas and turbocharged diesel, will eventually make it into the showroom. With a manual transmission, which would be doubtful for the U.S., the four cylinder TDI can reportedly average 45 miles per gallon.
The Shanghai announcement came on the heels of a record-breaking first quarter for Audi in both the U.S. and China. For the U.S., that performance added up to over 25,000 vehicles sold, putting Audi's US affiliate on pace to retail over 100K by year's end. In China the retail number for the first quarter was over 64,000, and keeps Audi on track to achieve its stated goal of 280,000 Chinese sales in 2011.
The crossover category continues to do well for Audi, and with the Q3 it can only do better. This is a segment heating up, with BMW's launch of its X1 (some 100,000 sales in 2010), Land Rover's debut of the Range Rover Evoque and, to a lesser extent, Mazda's unveiling of a CX-5 concept. With fuel prices spiking and new markets marked by urban congestion, the smaller footprint of the premium compact crossover has ever-widening appeal.
The Q3 is to be built in a plant near Barcelona, Spain. And strong sales of the Q5 and Q7 make a case for production of the Q3 in China, specifically for that booming market.
DAVID BOLDT began his automotive career in BMW and Saab showrooms in the 1980s, and he moved to automotive journalism in 1993. David has written for a variety of regional and national publications, and prior to joining AutoTrader, he managed media relations for a Japanese OEM.