RESEARCH DETROIT AUTO SHOW BY YEAR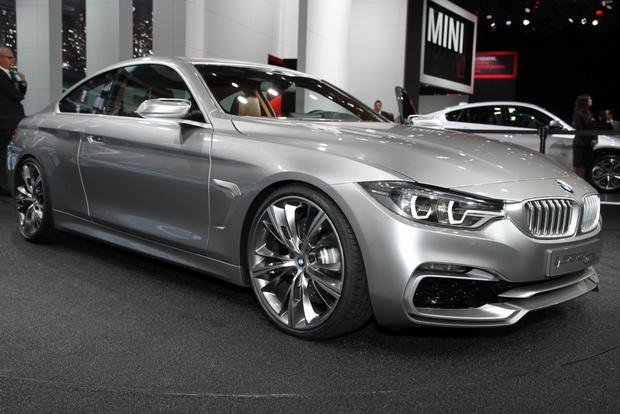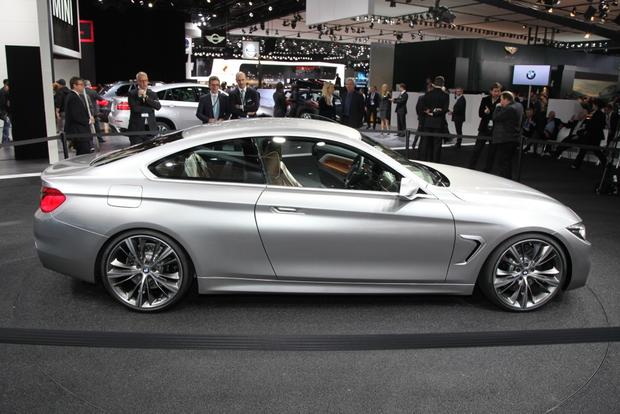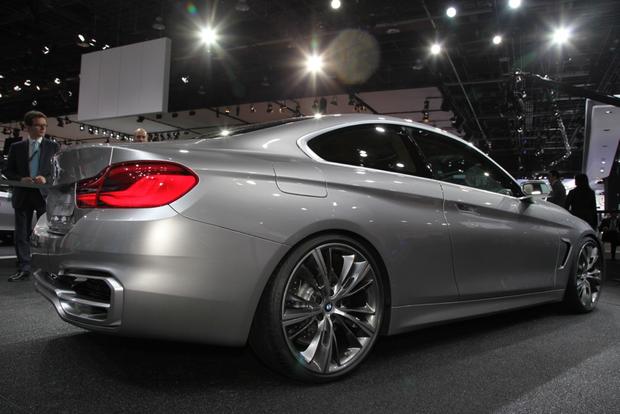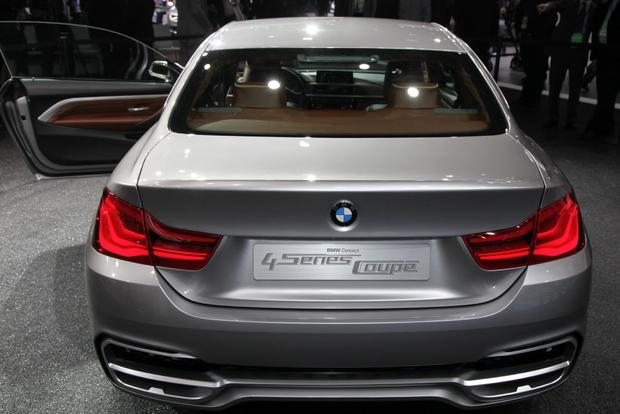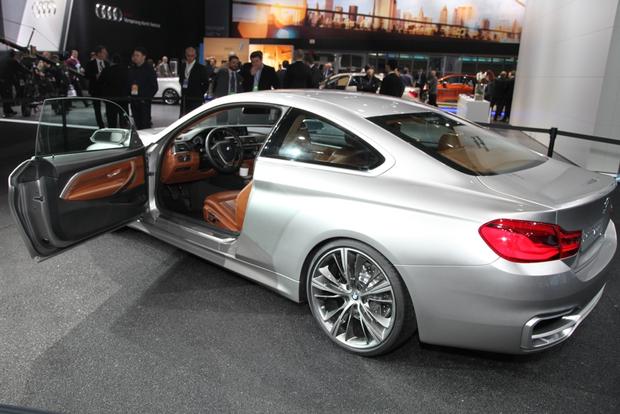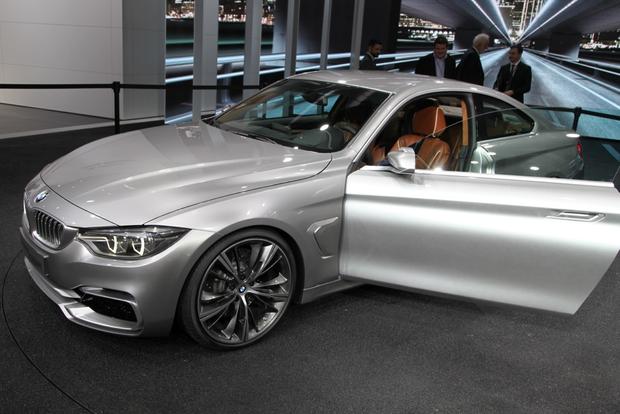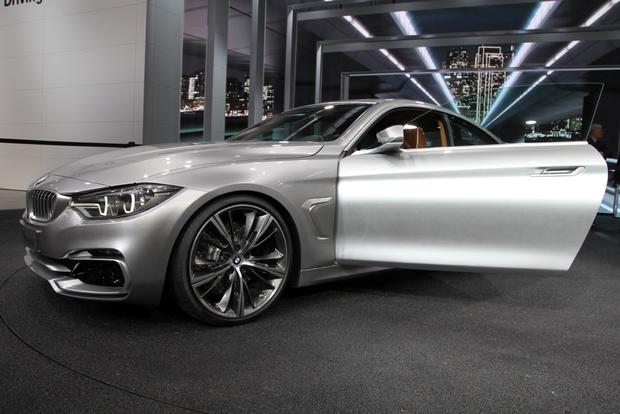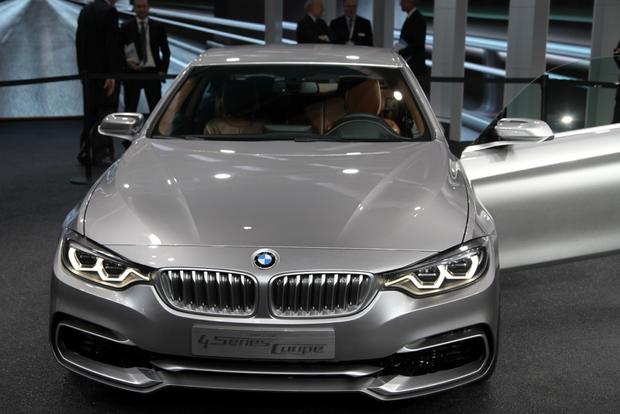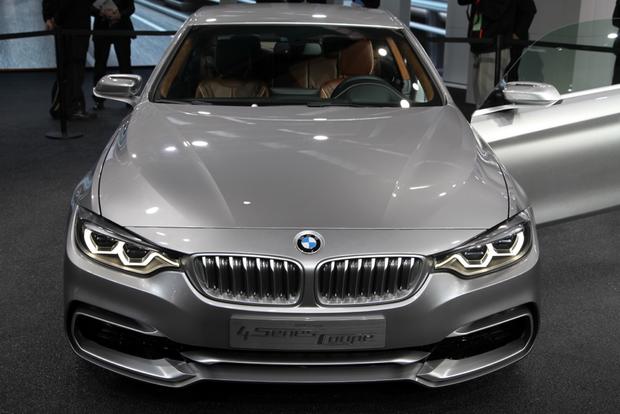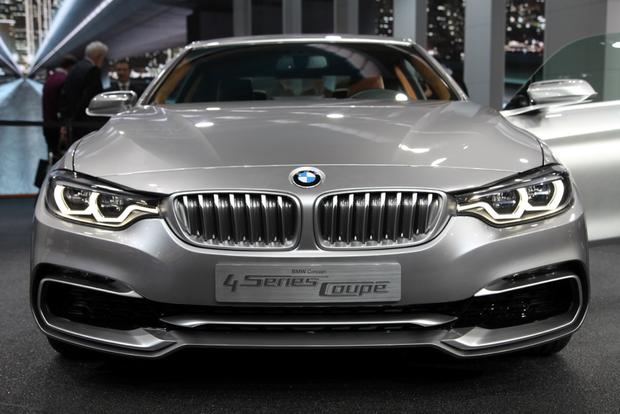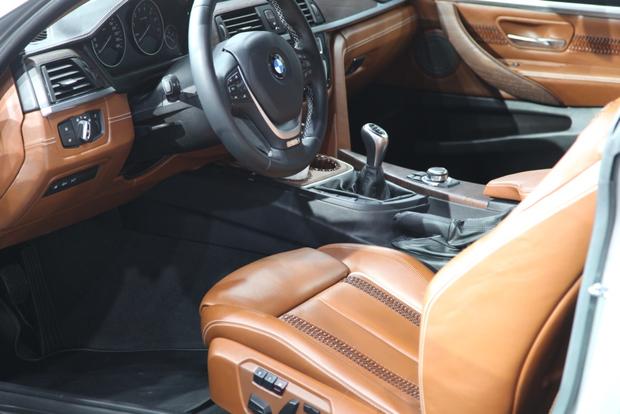 BMW Concept 4-Series Coupe replaces current 3-Series coupe.
Concept closely previews upcoming production model.
Expected to go on sale in late 2013.
Call it sleek, bold, and sporty. Just don't call it a 3-Series. BMW chose this year's Detroit Auto Show to reveal its new Concept 4-Series Coupe, which previews the upcoming 4-Series. That's the name BMW is giving to the models that will replace today's 3-Series coupe and convertible.
While BMW officially calls the 4-Series a "concept car," its styling probably won't change much when it reaches production. That's good news, since the concept boasts sharp lines and an aggressive front end. Other noteworthy design elements include large alloy wheels, an unusual quad exhaust, and vents on both front fenders -- a look once reserved solely for the M3.
Inside the BMW 4-Series concept, things are largely similar to the recently redesigned 3-Series sedan. That means there's a popup screen above the center stack for navigation and other functions, controlled by BMW's iDrive knob next to the shift lever. Like the 3-Series, the Concept 4-Series also boasts a thick three-spoke steering wheel and well-placed climate and audio controls.
While BMW has not officially announced what's under the hood of its concept car, we expect the production model to share powertrains with the 3-Series. That means base models will likely be badged 428i and powered by a 240-horsepower 2.0-liter turbo 4-cylinder engine. A more powerful variant will use a 300-horsepower 3.0-liter turbo 6-cylinder, and could be badged either 435i or 440i.
BMW's decision to label its two-door 3-Series models as the 4-Series will eventually spread to its entire lineup. Even numbers will be used for coupes and convertibles, while sedans will retain odd numbers. That means the 1-Series will become the 2-Series with its next redesign. The exception seems to be the 6-Series Gran Coupe, which will retain its four-door body and even number by virtue of its 6-Series basis.
We expect a production version of the 4-Series to reach dealers in late 2013, possibly as a 2014 model. And while the final product will undoubtedly include subtle revisions, we think shoppers interested in the next 3-Series coupe should start getting used to the concept's lines -- and its new name.
What it means to you: It may officially be called a "concept," but the 4 Series Coupe is likely pretty close to the real thing.
See all Detroit Auto Show news
What do you think about the new 4-Series coupe and its new name? Let us know in the comments below.