RESEARCH NEW YORK AUTO SHOW BY YEAR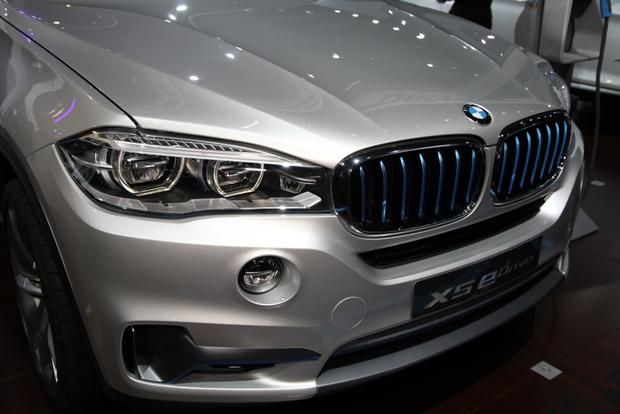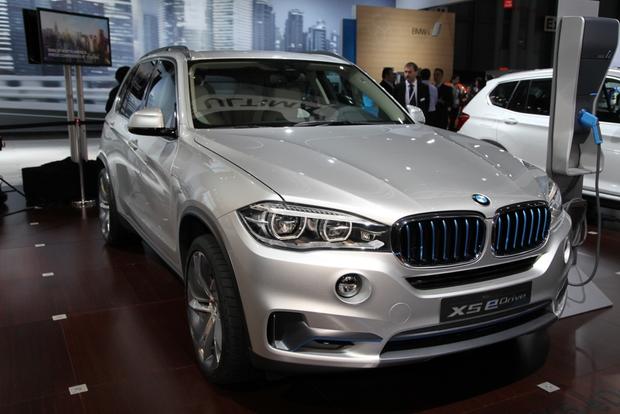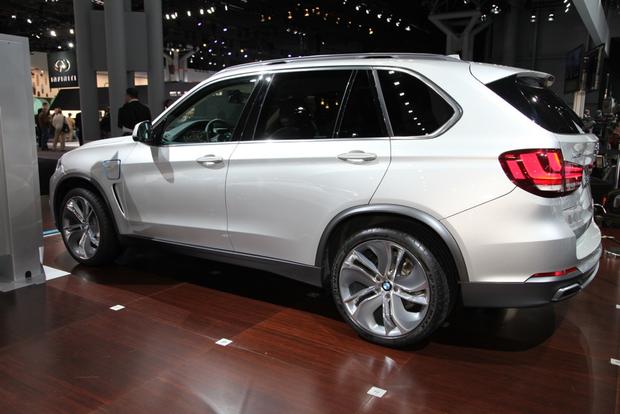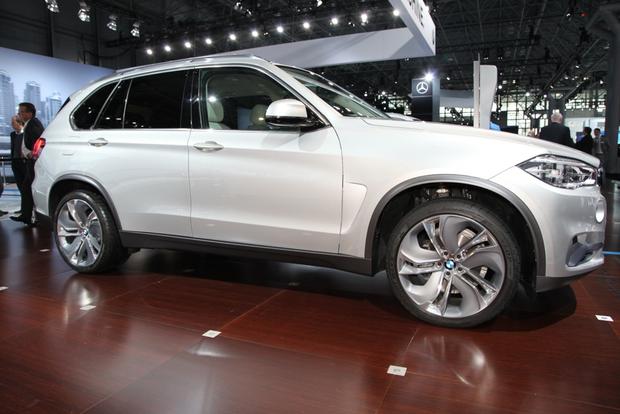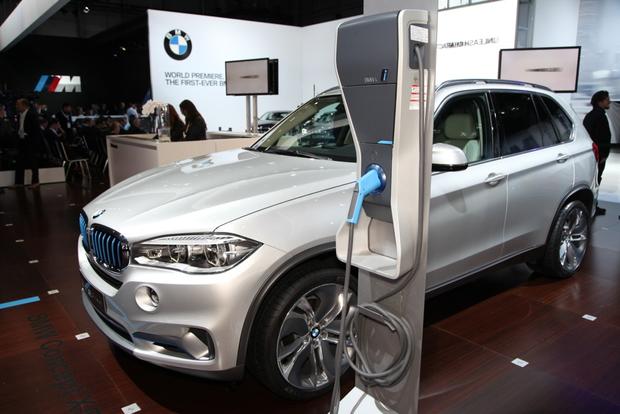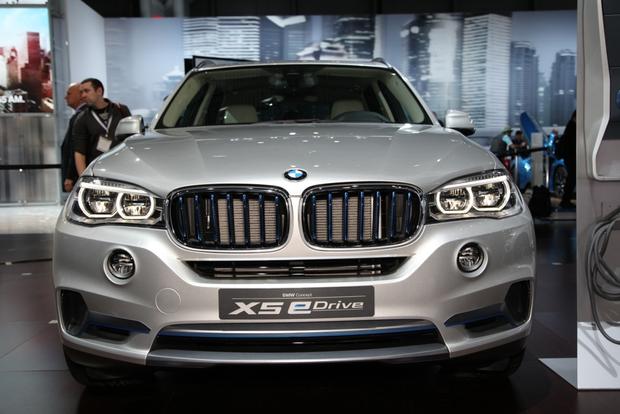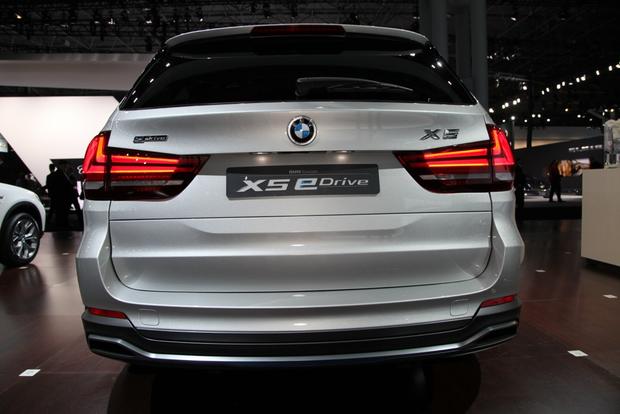 What Is It?
The BMW Concept X5 eDrive is a plug-in hybrid version of BMW's excellent X5 full-size crossover SUV. The numbers are intriguing: approximately 20 miles and speeds of up to 75 miles per hour in electric-only mode and average fuel consumption of 62 miles per gallon.
In some SUV hybrids, we've seen the front wheels powered by a gasoline engine and the rears driven by an electric motor. This vehicle has all-wheel drive, but both units can send power to either axle. The gasoline side of the equation is a turbocharged 4-cylinder (BMW doesn't quote output or displacement, but in other applications the company deploys a 2.0-liter unit making 240 horsepower and 260 lb-ft of torque), and on the sparky side is a 95-hp electric motor that contributes 184 lb-ft of torque.
Cargo volume is virtually unchanged despite having to accommodate an electric motor and a lithium-ion battery pack.
Will They Ever Sell It?
Considering it makes its North American debut at the 2014 New York Auto Show after a world premiere at last year's Frankfurt show, there's a possibility. BMW wouldn't bring the vehicle over here just because it had the space. The company says it sees the X5 eDrive as "the logical next step toward bringing about a radical reduction in fuel consumption and emissions" for this class of vehicles.
Some serious real-world thought has gone into the X5 eDrive. Putting the battery under the luggage area offers a high degree of crash protection, and the "Save Battery" setting was developed for those occasions when the last leg of a long journey is in the city and the driver is obliged to be in 0-emissions mode.
Why It's Important
BMW has already shown a willingness to get electric vehicles and hybrids onto the streets; look at the 2014 BMW i3 and 2015 BMW i8. There's also a figure called Corporate Average Fuel Economy (CAFE). Machines such as the i3 and i8 help keep that average down, so the company doesn't have to pay penalties. The BMW Concept X5 eDrive proves that low emissions and more advantageous fuel consumption are possible in a segment that has traditionally performed poorly in these regards.