RESEARCH LA AUTO SHOW BY YEAR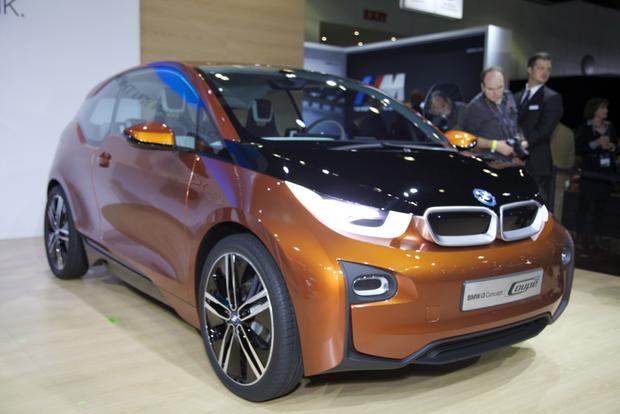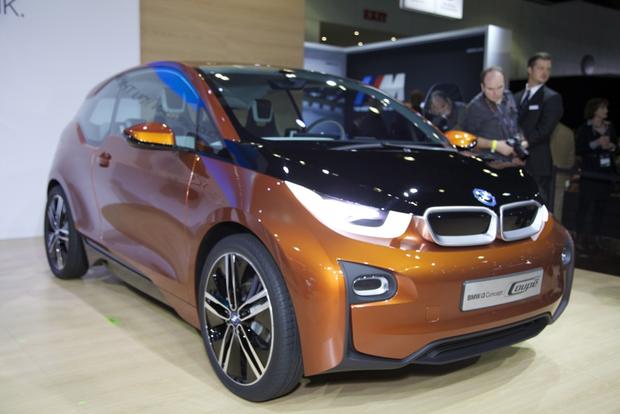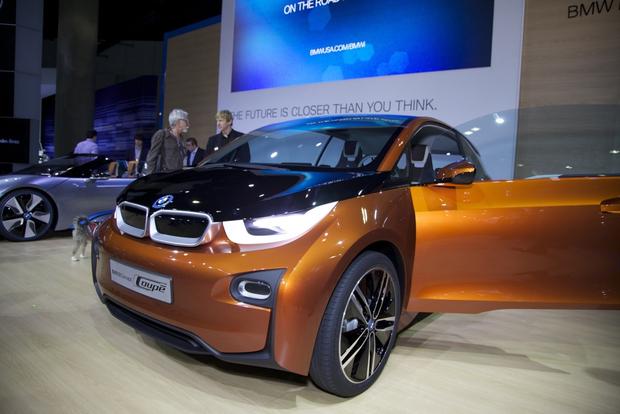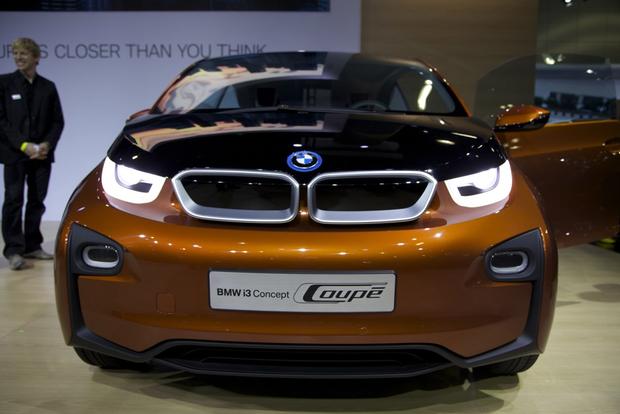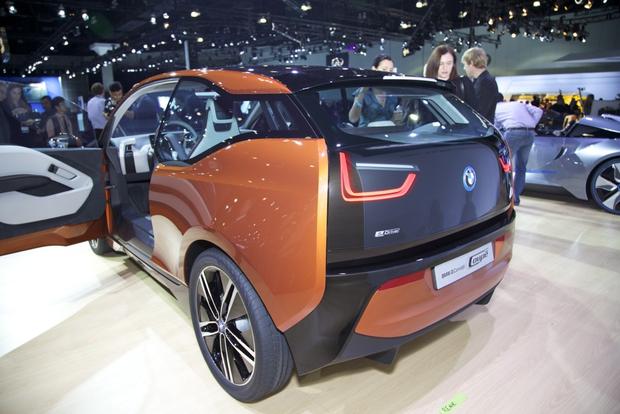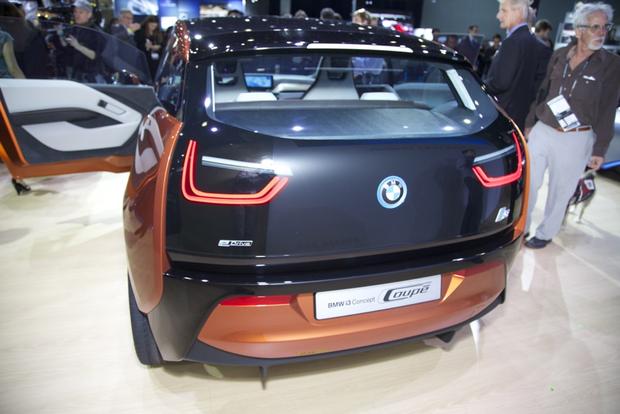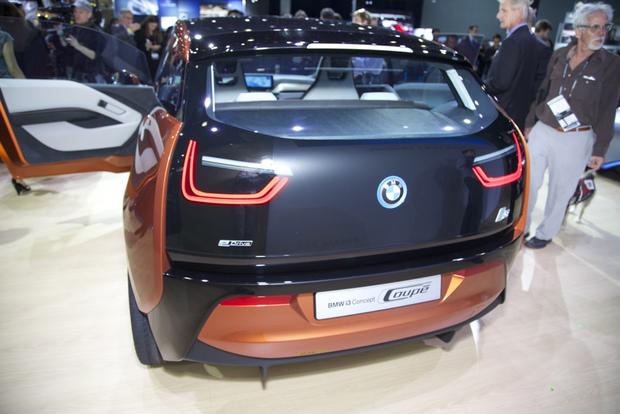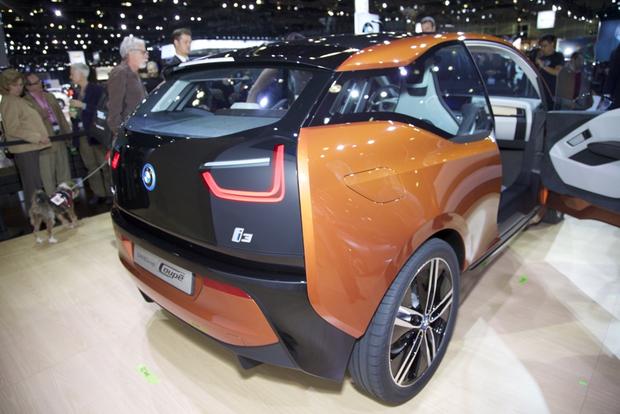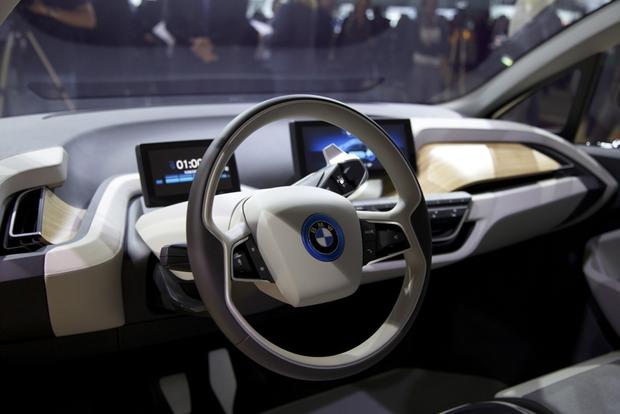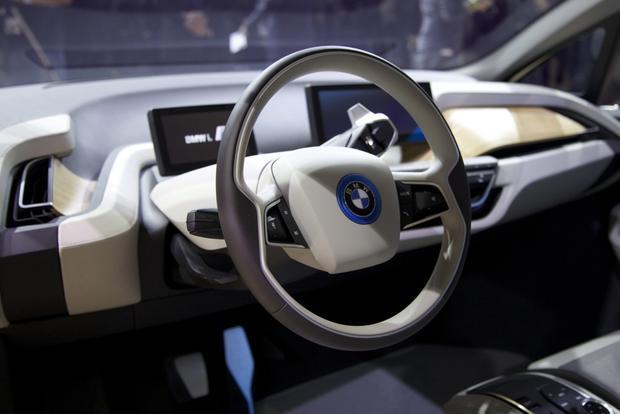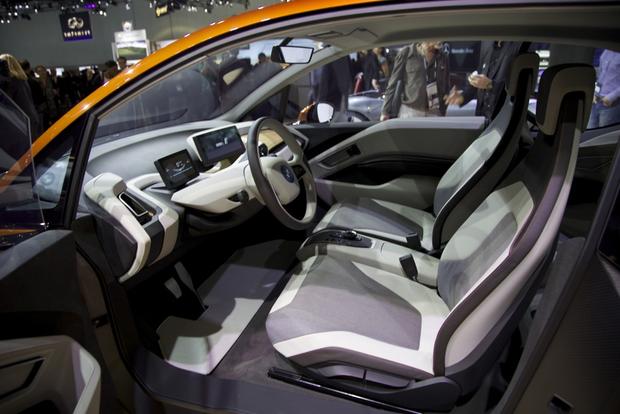 BMW expands its new "i" range of cars.
i3 Concept Coupe is light, quick and clever.
Just a concept, but far from frivolous.
Unveiling the BMW i3 Concept Coupe in Los Angeles makes perfect sense. There's a lot of money in this part of the world, much of which is spent on luxury cars. And there are many high-profile eco-warriors who can afford the latest Tesla or demand a hybrid vehicle to take them to and from the film lot.
That mix of premium brand and sustainable transport synchronizes perfectly in the all-electric i3 Concept Coupe, which looks like it could be BMW's first mass-produced zero-emissions vehicle.
We've seen an earlier version of the BMW i3--a styling study shown at the 2011 Frankfurt Motor Show. What makes this one different is its more practical design and the language BMW uses when describing it: "Getting the 'i' brand ready for series production" is one quote. Calling the BMW eDrive powertrain "a technology that is already nearing production standard" is another.
Like the other "i" cars, this one has a 2-piece body. The upper section is fashioned from carbon fiber reinforced plastic, which BMW claims is as strong as steel but half the weight. The company already has a carbon fiber production facility in Washington that's powered by renewable hydro-electricity. The bottom of the i3 is aluminum, housing the electric motor, lithium-ion battery pack and chassis.
In the cabin, BMW maintains its emphasis on low environmental impact. The pale wood trim is eucalyptus from certified sustainably managed European forests. The leather upholstery is tanned using the leaves from olive trees.
Another hint that this 4-seater electric vehicle may be closer to real life than show-stand hype is the BMW i ConnectedDrive system that links to either an Apple iPhone or an Android device. Users can check the battery level, monitor traffic en route and book a parking space or recharging spot before they arrive. The ability to transfer information between the car and the outside world has emboldened BMW to claim that this is "the world's first fully networked electric vehicle."
And don't forget that this is a BMW, a brand renowned for its driving thrills. Turning the rear wheels is an electric motor that develops 170 horsepower and 184 lb-ft of torque. Not fantastic numbers, but in a car employing so many lightweight materials and with maximum torque available immediately, we think a street-going i3 coupe could be quite a blast.
Range from a full charge is claimed to be up to 100 miles. The predominant color of this show car, by the way, is called Solar Orange Metallic. And yes, those are 20-inch wheels, though the tires (low rolling resistance, naturally) are thinner than usual.
What it means to you: The memory of this past summer's high gas prices makes the BMW i3 Concept Coupe all the more attractive.
See more LA Auto Show news.
Would you buy an i3 coupe if BMW produces it? Let us know in the comments below.