RESEARCH DETROIT AUTO SHOW BY YEAR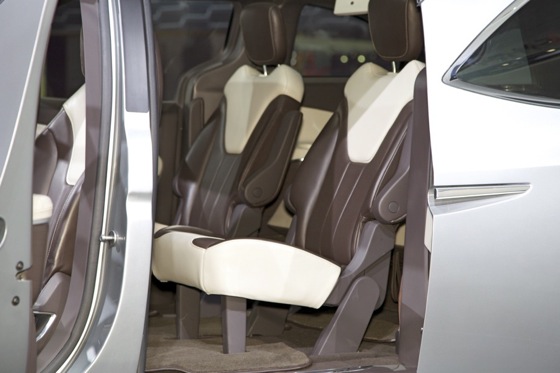 Chrysler unveils its 700C Concept, a super-secret minivan design
Designed and built in a Chrysler small design studio in California
Chrysler won't speak to any features but is eager to read consumer reaction


Chrysler surprises everyone by unveiling a minivan concept called the 700C. Under the supervision of Ralph Gilles, Senior Vice President of Design at Chrysler and President and CEO of the SRT Brand, the 700C was designed for wow-factor and to show that Chrysler isn't finished reimagining its product line.
Unable to speak to powertrain or technical features, Chrysler is eager to gauge consumer reactions to its daring 700C design. If reaction is favorable, the next Chrysler minivan could include design queues from the 700C.
If put into production, the 700C would replace the current Chrysler Town and Country minivan, which was last updated in 2007.
What it means to you: The 700C shows that Chrysler isn't afraid to flirt with infusing the family-favorite minivan with new daring designs.