RESEARCH SEMA AUTO SHOW BY YEAR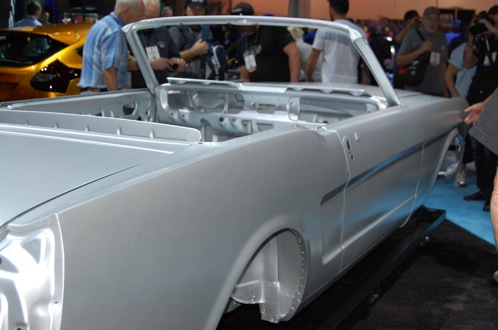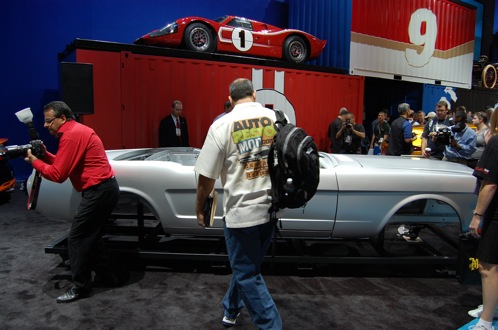 Ford is taking this year's SEMA show by storm, showing off modified versions of several of its popular models - but the automaker's most interesting display is an unpainted body shell. That's because Ford is making it possible to once again build a 1960s Mustang from the ground up thanks to an all-new body shell that combines original Mustang convertible's design with stronger steel and modern welding techniques.
According to Ford, the unpainted body shell is an exact replica of the original Mustang convertible, which officially debuted for the 1964-and-a-half model year and continued through 1966. That means customizers and aftermarket tuners looking to create a perfect 1960s Mustang no longer have to painstakingly search junkyards and online listings for a rust-free example, since they can purchase one directly from Ford. The automaker says the body is in production now and can be delivered by freight truck to any address.
"The 1964 to '66 Mustang is the most restored vintage vehicle, but the number of original 1964 to '66 vintage bodies is shrinking every year," said Dennis Mondrach, licensing manager for Ford Restoration Parts. "Most of the original Mustangs left in scrapyards are rusted or wrecked beyond repair. Instead of spending money fixing rust and welding in new panels, restorers can now simply transfer their powertrain, interior and trim parts onto the new body shell."
Restorers looking to create a shiny new '65 Mustang will also appreciate the technology behind Ford's new body shells. According to the automaker, the shells are made of higher-strength steel than the original and feature new welding techniques with a greater number of welds to strengthen the body and remove chassis flex. Best of all, the new Mustang shell includes nearly all sheet metal necessary to start building, except for the hood and front fenders which are available separately.
While it may not be for everyone, Ford's 1960s Mustang shell is the perfect display for the aftermarket-friendly SEMA crowd. And with a reasonable retail price of $15,000, it's likely to find many buyers interested in a modern take on an old favorite.
See more coverage of the 2011 SEMA Auto Show.
| | |
| --- | --- |
| | JEFFREY ARCHER is fortunate to have turned a passion for cars into a career. His wide-ranging automotive experience includes work for automakers and dealers in addition to covering the news. When not writing, he spends his time searching for unique cars on AutoTrader.com. |