RESEARCH NEW YORK AUTO SHOW BY YEAR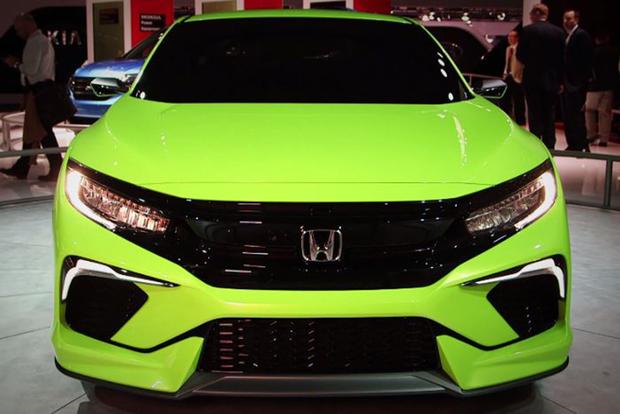 The Honda Civic Concept surprised everyone at this year's New York Auto Show -- not only for its bright green paint, but because we didn't expect to see such a comprehensive preview of the next-generation Civic just yet.
Developed from the ground up by Honda's North American team, the Civic Concept offers a glimpse at how the all-new Civic will look when it debuts this fall. There's a new platform, new styling and two new engines -- including a 1.5-liter turbocharged 4-cylinder and a naturally aspirated engine that Honda's currently keeping a secret.
Like usual when a new Civic comes out, the latest model will offer a sedan and a coupe version. But Honda says the new Civic will also offer an additional body style: a 5-door hatchback, not seen in the Civic lineup for more than 20 years.
Once those models are out, Honda has another trick up its sleeve: The automaker says it will finally bring a high-performance Civic "Type R" to the United States. That's a big deal for enthusiasts, who have been asking for the sporty model -- currently sold in several overseas markets -- for years.
The Honda Civic Concept proves that it's a great time to be a Honda fan -- and we're looking forward to seeing the all-new Civic reach production.