RESEARCH LA AUTO SHOW BY YEAR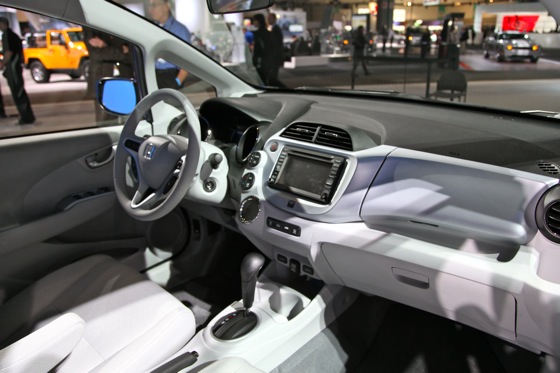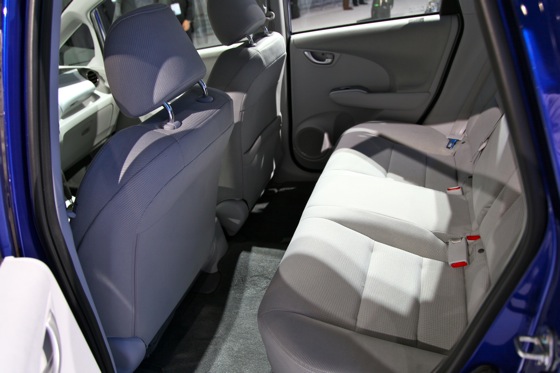 Honda used the 2011 LA Auto Show this week to unveil the production version of its all-electric Fit, which originally debuted as a concept last year. The small electric car maintains the same functional appeal of its gas-burning cousin, but only 1,100 of them will be built for a three-year, closed end lease program - meaning if you want one you'll need to be aggressively proactive.
Based on the company's estimates, the Fit EV should be able to travel up to 123 miles on a single charge when driving in the city, however the EPA window sticker is likely to show a city/highway combined driving range of 76 miles. Using its 6.6 kilowatt charger, the Fit EV can add about 30 miles of driving range per hour of charging from a standard home charging station-meaning it will take about 3 hours to fully charge it.
Potential customers can register their interest to be part of the Fit EV program on Honda's dedicated website, fitev.honda.com, and the actual ordering process will open up in the next few months. Based on an estimated cost of $36,625, the per month lease cost should be right around $399 and deliveries of the vehicle will begin in Summer 2012.
While other competitors in the electric car space-such as Nissan, Chevy, Mitsubishi and Ford-have all decided to allow customers to outright purchase their EV offerings, Honda has decided to take a much more conservative approach. The Fit EV lease program will last for three years, at the end of which customers won't be allowed to keep their cars. Given the competition, the decision to restrict the program in this way seems detrimental to the car's potential appeal, but Honda says it's best for their customers.
"We want to ensure that we're able to bring the Fit EV to market as quickly as possible and not saddle our customers with older technology at the end of the lease," John Mendel, Executive Vice President of Sales at American Honda, told AutoTrader.com on the sidelines of the 2011 LA Auto Show. "Electric car technology is evolving very rapidly-even since the car's unveiling last year we've changed the Fit EV drastically-and at the end of the three year lease they may be significantly outdated."
Given that conventional leases also eliminate risk to customers but provide the freedom to purchase the car at the end of the lease if wanted, the fact that customers won't even have a choice to keep the Fit EV at the end of the lease may be a significant competitive disadvantage. This is especially true given that the Nissan Leaf, Chevy Volt, and Mitsubishi i can all be leased at about the same price point, but can be bought at the end of the lease if the customer desires.
See more LA Auto Show news.