RESEARCH GENEVA AUTO SHOW BY YEAR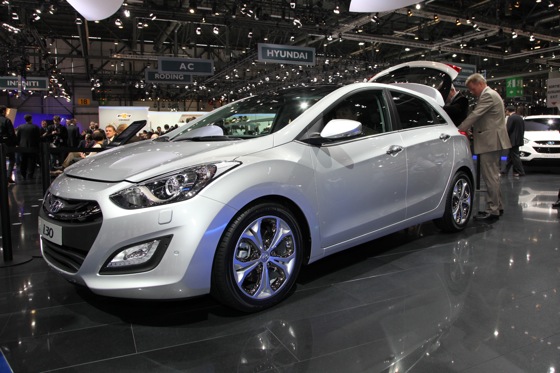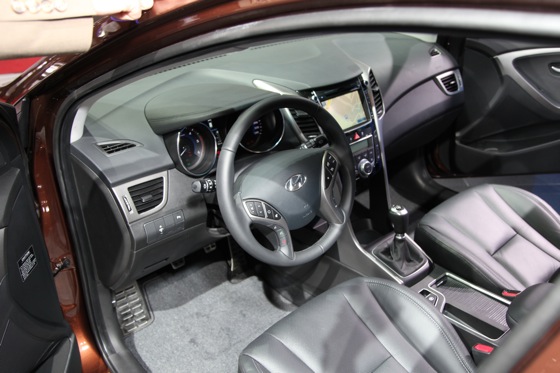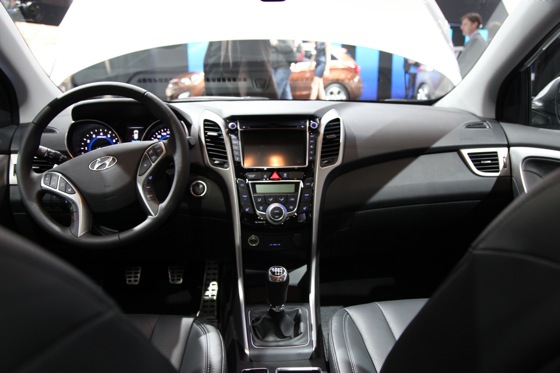 The European i30 is sold as the Elantra in the US
The new i30 wagon will likely be sold as the Elantra Touring
Cargo volume tops rivals like the Ford Focus hatchback


Hyundai chose this year's Geneva Auto Show to release a practical new version of its stylish Elantra compact. Dubbed the i30 wagon for the European market, the newest Hyundai is expected to come stateside as the Elantra Touring, marking the addition of a fourth bodystyle to the popular Elantra's range.
On the outside, the i30 wagon doesn't offer many surprises. The five-door hatchback preserves much of the Elantra's styling, but adds an extended rear end and larger cargo area in place of the sedan's trunk. While the wagon also retains many of the Elantra's design cues inside, Hyundai says the new variant offers a class-leading 18.6 cubic feet of cargo space with the rear seats in place and nearly 60 cubic feet with them folded down. That makes the Elantra Touring roomier than many rivals, including Ford's newly redesigned Focus hatchback and even the popular Mazda3 hatchback.
Although Hyundai hasn't officially confirmed that the i30 wagon will be sold as the Elantra Touring in the US, we expect the automaker will announce its impending arrival shortly. If it does come stateside, the Elantra Touring will be the largest variant in the model's lineup, which includes the traditional Elantra sedan, an upcoming Elantra Coupe, and the recently announced Elantra GT, a smaller hatchback sold in Europe as the i30cw. The new bodystyle would also follow up on an earlier Elantra Touring variant, which achieved some success after its US release for 2009.
"The new generation i30 has been widely praised for its style, quality, and value," said Allan Rushforth, Hyundai Motor Europe's senior vice president and chief operating officer. "Our new wagon offers all those attributes plus an even greater load-carrying capacity. We expect it to appeal strongly to those looking for stylish and flexible practicality."
While European versions of the i30 wagon will likely offer a choice between diesel and gasoline power, US models will almost certainly retain the Elantra's 148-horsepower 2.0-liter four-cylinder powerplant. And although Hyundai has yet to announce prices for the i30 wagon, we expect the US model will include a base price of around $18,000, making it only slightly more expensive than today's Elantra GLS sedan.
What it means to you: If the i30 wagon comes stateside as the Elantra Touring, it will become the most practical Elantra yet.