RESEARCH GENEVA AUTO SHOW BY YEAR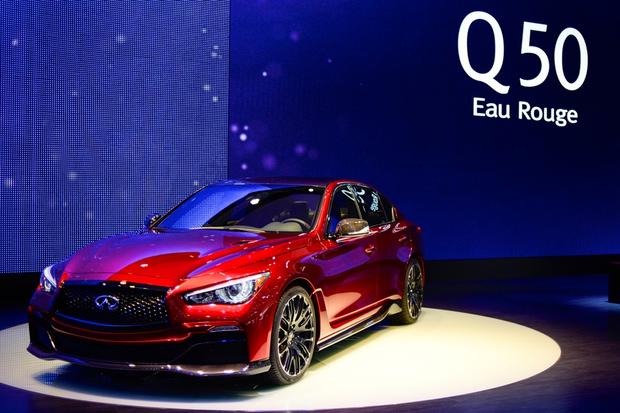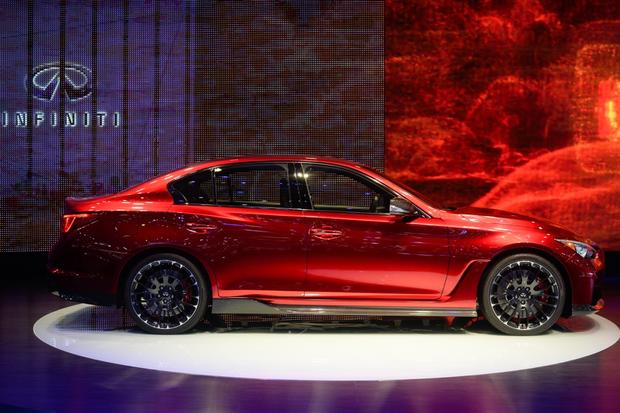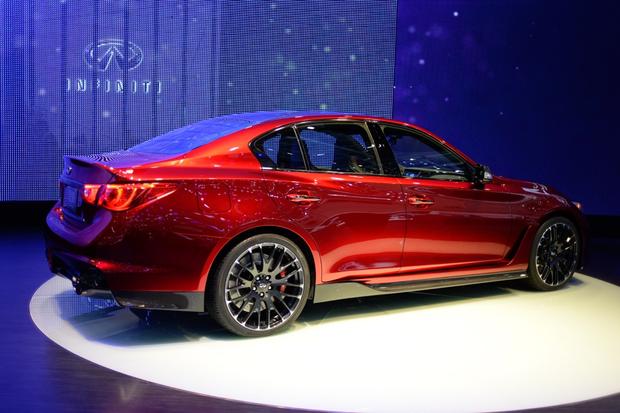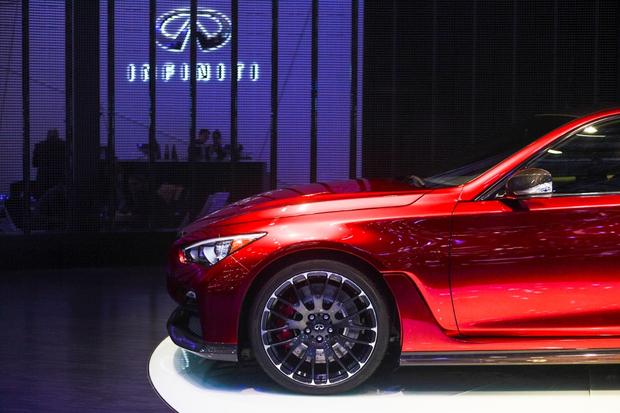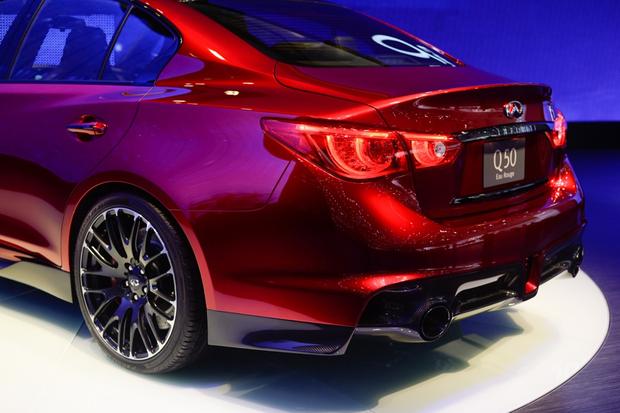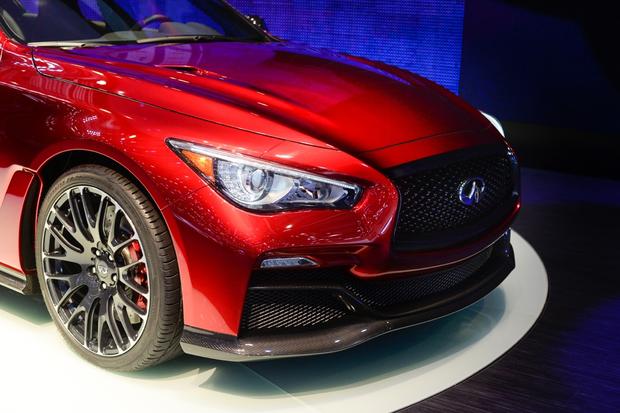 What Is It?
The Infiniti Q50 Eau Rouge Concept first made its debut earlier this year at the Detroit Auto Show, where the automaker promised it was a powerful sport sedan with track-ready performance. But Infiniti stopped short of announcing the Eau Rouge's powertrain until now.
In Geneva, we've learned that the Q50 Eau Rouge's engine bay contains the same 3.8-liter twin-turbocharged V6 found in the high-performance Nissan GT-R sports car. It offers 560 horsepower and 443 lb-ft of torque, and it even retains the GT-R's highly capable all-wheel-drive system. Infiniti says the Q50 Eau Rouge could hit 60 miles per hour in just four seconds.
Beyond its engine, the Q50 Eau Rouge boasts a long list of other upgrades, both on the outside and under the skin. Exterior revisions include large wheels, a body kit and carbon fiber accessories, while interior changes include red accents and sport seats. Of course, the Q50 Eau Rouge also adds larger brakes and suspension upgrades to improve performance.
Will They Ever Sell It?
We find it hard to believe that Infiniti will ever put the GT-R's powerplant in an everyday car like the Q50, though we'd certainly welcome it. Still, this is likely more of an exercise than a production-car teaser.
Why It's Important
The Infiniti Q50 Eau Rouge Concept is an important concept car for Infiniti, which is trying to reassert itself as a leader in sporty and performance vehicles. Named for a famous turn at the Spa-Francorchamps race circuit, the Eau Rouge shows off Infiniti's performance potential, first to an American audience in Detroit and now to European shoppers in Geneva. The brand is also trying to use the concept car to connect its road-going vehicles and its Formula 1 team, which won last year's F1 World Constructors' Championship.