RESEARCH LA AUTO SHOW BY YEAR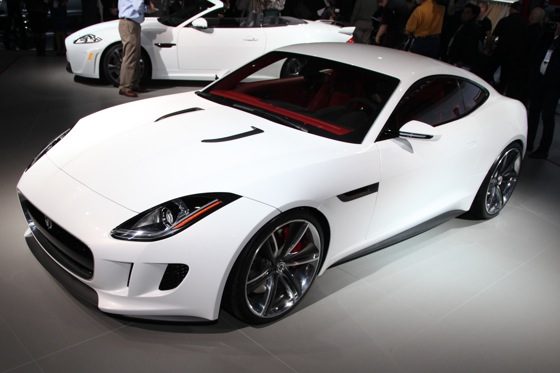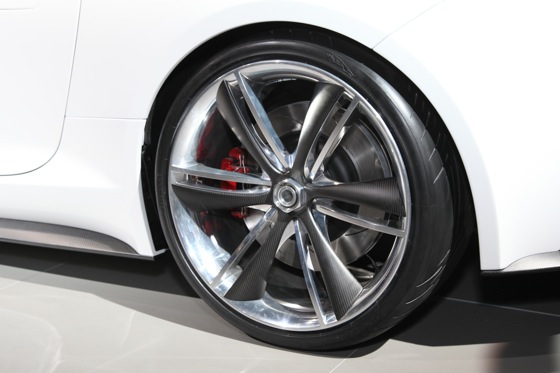 There are certain phrases that might seem self-contradictory, but kind of make sense. "Waking dream," perhaps, or "accurate horoscope." Another one is "production concept."
That's how Jaguar describes its C-X16 sports coupe. It's already been seen at Frankfurt, but the 2011 Los Angeles auto show afforded another chance to get up close and a little more personal. Just those two words are sufficient reason to take this vehicle seriously, rather than view it as some frivolity from a carmaker's hyperactive design department.
"By 'production concept' we mean the car is close to production," said Wayne Kung, spokesman for Jaguar. It sure looks that way. Opening the doors (yes, that's a good start for a concept) provides entry to a cabin clothed in leather and suede-like Alcantara, and that includes the steering wheel. Also on the wheel is an intriguing red button just within reach of the driver's thumb. That's the go-faster button.
A hybrid drive system stores up energy generated under braking. Pressing the red button accesses that energy for a temporary boost of 95 horsepower to a supercharged 3.0-liter V6 engine that already makes 375 hp. This car has actually been driven on roads. A scuffing of performance tires on 21-inch alloy wheels shows that at least one test driver has managed to dash from standstill to 60 mph in four seconds. Jaguar also claims a top speed of 186 mph.
Jaguar cars are normally as big as they are voluptuous, but the C-X16 is a more compact affair, about the same size as a Porsche 911. That's no coincidence. If the C-X16 did make the transition from show stand to assembly line, then Stuttgart's finest sports machine would most definitely be a rival. If the carbon fiber bracing in the trunk area is any indication, then the Jag will not offer two small rear seats like the Porsche.
However, it will have plenty of other ammunition to be a credible alternative, such as a lightweight aluminum body and the same kind of eight-speed transmission found in Bentley and Rolls-Royce cars. Average fuel consumption in the area of 34 mpg can't hurt either. Kung even says that the C-X16 could be offered with more than one drivetrain option, while pricing is expected to be "between $60,000 and $70,000." Interestingly, a 2011 Porsche 911 Carrera starts at $77,800, so a business case for the C-X16 wouldn't be that hard to make.
See more LA Auto Show news.