RESEARCH LA AUTO SHOW BY YEAR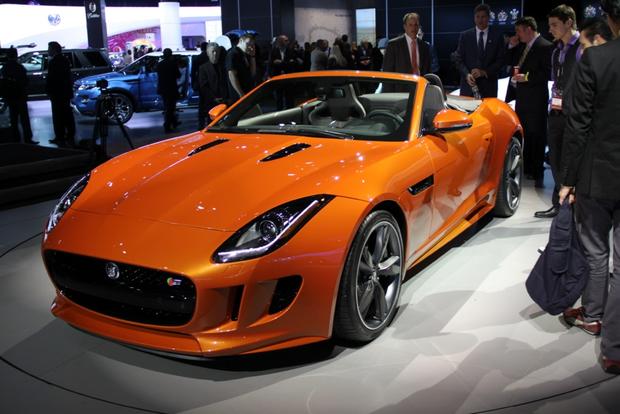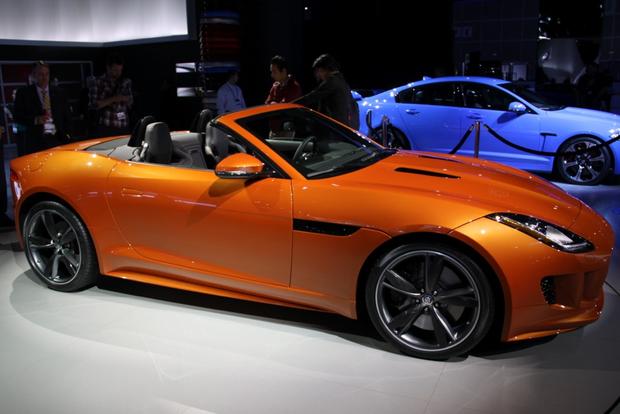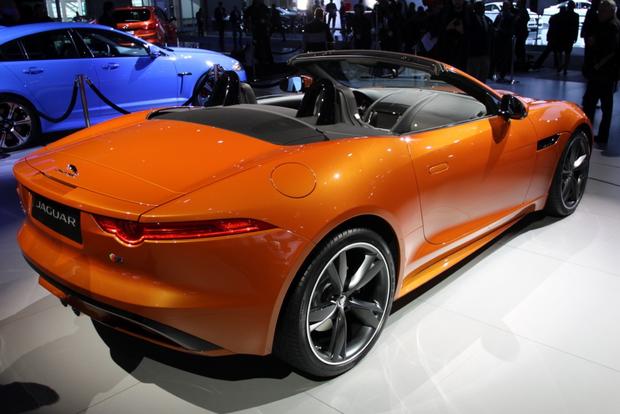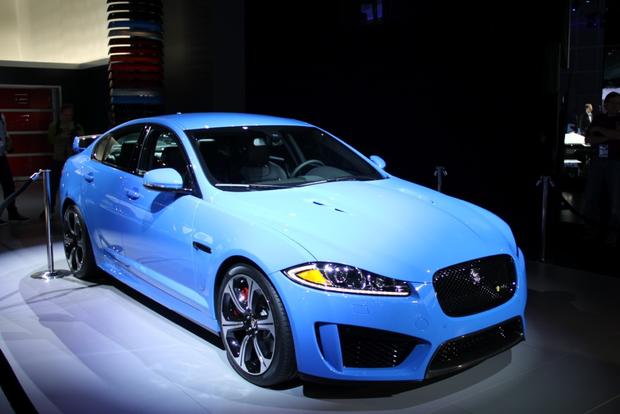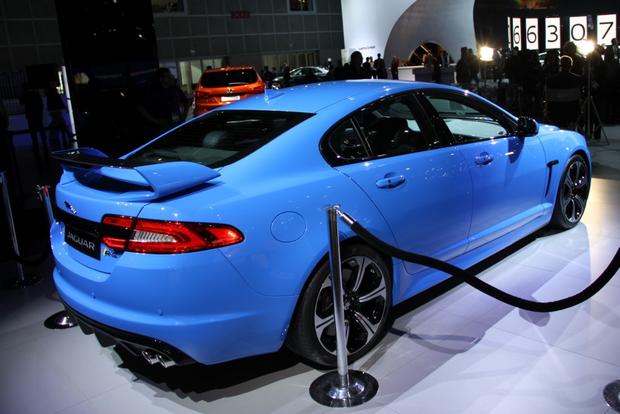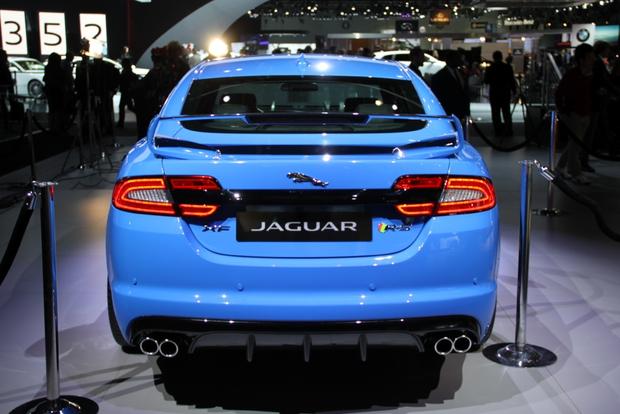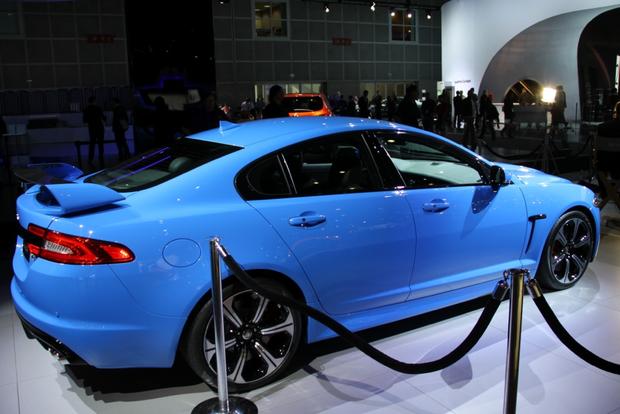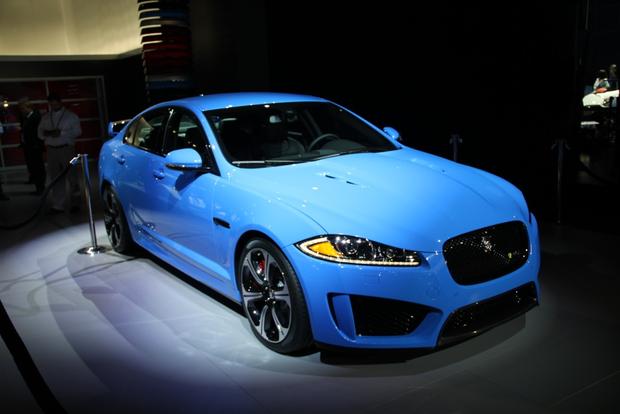 2014 F-Type makes North American debut.
new roadster starts around $70,000 with 340 horsepower.
Jaguar also unveiled high-performance XFR-S sedan.
The all-new 2014 Jaguar F-Type has arrived in Los Angeles. This year's LA Auto Show served as the venue for the convertible's North American debut. Jaguar also showed off its new XFR-S super sedan.
The F-Type is Jaguar's latest 2-seat sports car. Set for a debut next spring, the roadster is slightly smaller than the brand's sporty XK. And unlike the XK, it's only available as a convertible. The F-Type even bucks the folding hardtop trend, staying true to Jaguar's heritage with a power soft top.
Three different F-Type trim levels will be offered. The base-level F-Type starts at $69,875. It features a 340-hp supercharged V6 that propels the car from 0-60 mph in 5.1 seconds. Next up is the F-Type S, which hits 60 mph in 4.8 seconds thanks to a 380-hp version of the same engine. That model starts at $81,875. At the range's top end is the F-Type V8 S, which uses a 495-hp supercharged V8. That model starts at $92,875 and goes 0-60 mph in just 4.2 seconds.
All F-Type models feature standard rear-wheel drive. They also each use Jaguar's 8-speed "QuickShift" automatic. But unlike other Jags with a circular shift lever that rises from the center console, the F-Type boasts the brand's "SportShift" gear lever. That lets drivers change gears manually--which can also be done with steering wheel-mounted shift paddles.
Built largely from aluminum, the F-Type's curb weight is a relatively low 3,521 lbs. A standard power soft top folds in 12 seconds, while standard stop/start tech saves fuel. Options include launch control for quick starts and an active exhaust to enhance the sports car's engine note.
The F-Type won't replace the XK--which starts around $80,000--but rather slot beneath it in Jag's lineup. Base-level F-Type models will compete with the Porsche Boxster S ($62,000; 315 hp) and BMW Z4 sDrive35is ($65,000; 335 hp). The F-Type V8 S will face off against the Porsche 911 Carrera ($83,000; 350 hp) and Mercedes SL550 ($104,000; 382 hp).
Jaguar also showed a sporty new version of its XF sedan in LA. Dubbed the XFR-S, the high-performance model has a 550-hp supercharged V8. That's the same engine in Jaguar's high-performance XKR-S. And like the XKR-S, Jaguar says the XFR-S will be offered only in limited numbers: Just 100 will come to the U.S. for the 2014 model year.
On the outside, the XFR-S has been modified much like the XKR-S. That means aggressive bodywork and a lowered sport suspension. It's also available with distinctive French Racing Blue paint. Although pricing is unknown, the XFR-S will certainly command a hefty premium over the $83,200 XFR. We expect it will arrive in showrooms in mid-2013. Rivals will include the BMW M5 and Mercedes E63 AMG.
What it means to you: The Jaguar F-Type roadster and XFR-S sedan prove the British brand is getting serious about performance.
See more LA Auto Show news.
Many people we spoke to thought the Jaguar F-Type was the hottest car in LA. What do you think about Jag's new roadster and XFR-S super sedan? Tell us in the comments below.